Sun, sea, sand and reggae vibes make Jamaica one of the world's most famous holiday destinations. Then the sizzling-spiced cuisine, fascinating history and friendly, fun and funky locals seal the deal for a legendary location that stimulates all the senses.
There's a Jamaica to suit every taste and if you appreciate the finer things in life you won't be disappointed. With that in mind, here are five luxury Jamaican locations you'll fall in love with.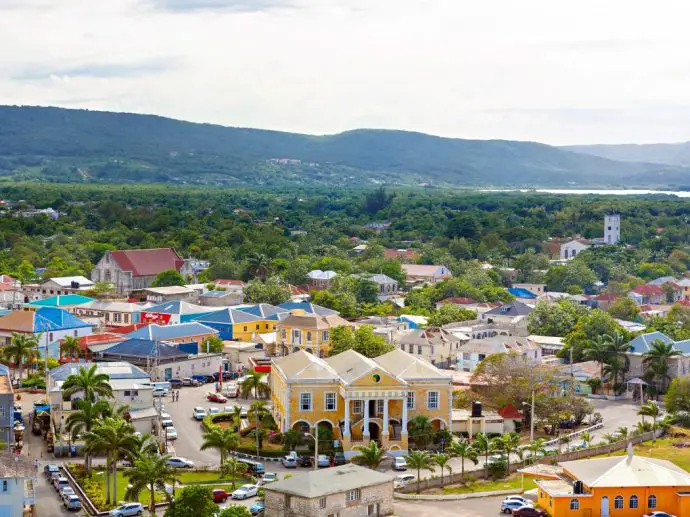 1. Terra Nova, Kingston
Set in lush grounds in the heart of the Jamaican capital, Terra Nova is where uptown Kingstonians, musicians, writers and visitors from around the world go to 'lime' (relax).
This magnificent colonial-era mansion serves one of the best brunches in Jamaica, the Regency Bar is the heart of the action and suites are sumptuously decorated  ̶  it's the perfect city centre retreat.
Tip: Terra Nova is around five minutes away from Bob Marley's former home at 56 Hope Road.
2. Strawberry Hill, St Andrew
Nestled on a verdant mountainside overlooking Kingston, Strawberry Hill is a high-end bolthole which is perfect for a romantic rendezvous.
The theme here is effortless elegance, the service is superb and dining on the terrace as the sun sets and the city lights sparkle is one of life's magical moments.
Tip: Try the chicken breast stuffed with callaloo  ̶  divine!
3. Half Moon, Montego Bay
Half Moon is a luxury resort in Montego Bay and everything about this establishment oozes class.
Whether you choose to stay in an exclusive Rose Hall Villa or a luxe suite, golden sands and the cool Caribbean are a short stroll away, there's a choice of culinary experiences in diverse restaurants (or private beachside dining) and a sublime spa where you can unwind all the way.
Tip: Compare car hire deals with Enjoy in Jamaica and explore the island on your own timetable.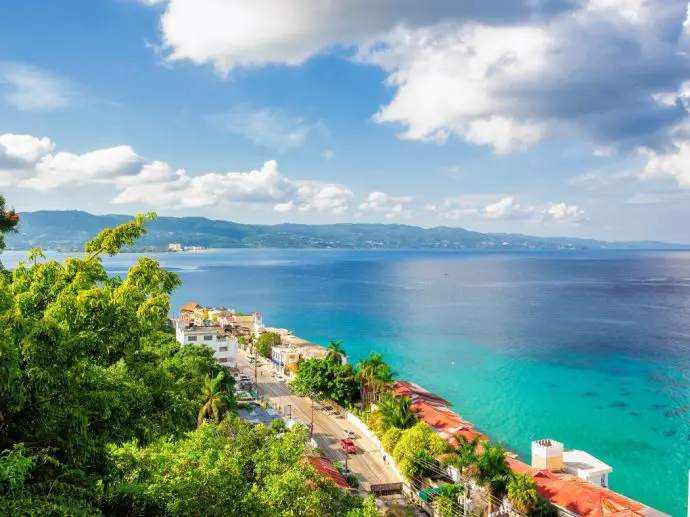 4. Trident, Port Antonio
Many Jamaicans will advise that Portland is the nation's prettiest parish  ̶  it's a subtropical paradise where the shoreline is studded with secluded beaches, wonderful waterfalls and mystical caves.
Set on a dramatic rocky promontory near parish capital Port Antonio, Trident comprises 11 luxury villas, a choice of three terrific restaurants, spa, salon and fitness centre. It doesn't get much better than sipping rum punch with your significant other while the waves crash on the rocks here.
Tip: The Errol Flynn Marina is a superb place to take a stroll in Port Antonio – the late Hollywood legend lived here for several years with his wife Patrice Wymore.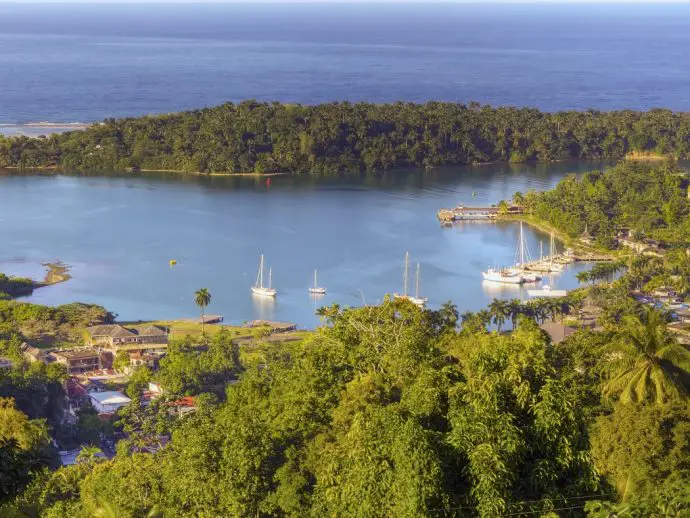 5. Rockhouse, Negril
Negril is in the west of Jamaica, straddles Westmoreland and Hanover parishes and is famous for its beautiful Seven Mile Beach and craggy limestone cliffs.
Staying at Rockhouse is an experience you won't forget  ̶  the hotel complex is carved into the cliffside and you can sleep in a private villa where you hop off your sun deck to cool off in the awesome azure waters.
Tip: The Rockhouse Foundation has invested over $5 million in local educational projects.
That's our list! Share your own favourite Jamaican luxury locations in the comments section.