Family holidays don't always have to be expensive; camping adventures can be a much more affordable way of getting a highly-needed break away from the stresses of everyday life. The great outdoors may not appeal to everyone, but if done right a camping holiday can deliver the relaxing getaway everyone wants. Sleeping under canvas can be a really romantic experience for couples, and a true adventure for families with young children. In fact, it's great for solo travellers too, as you can be completely independent during your stay.
Whether you want to camp on a well-equipped large site with all the facilities you could possibly want, or in fact prefer a smaller, quieter site with the bare minimum to make you feel closer to nature, the UK has something to offer everyone.
We've pulled together a few tips to make sure you have the best possible experience when you pitch up.
Pick the right time of year
You simply can't rely on the weather in the UK, but you can definitely improve your chances of having a good time by going camping in the warmer months. Living with the basic communal facilities that most campsites offer can be difficult for many people. Rain will only make that seem worse! Usually there's nowhere to dry wet kit, or even cook if you don't have a large awning to protect from the raindrops. So it's important to get your timings right when it comes to the British weather.
Even if you go camping at the peak of summer it's worth preparing for rain as June, July and August last year were warmer, wetter and duller than average weather conditions for this time of year. In fact, April, May, and September have had the best weather in recent years, which is a bonus as these months are outside the peak season for travel so campsites will be quieter.
Whenever you decide to camp, make sure you pack waterproof clothes and an extra tent or gazebo that you can use as a communal area should the weather not be on your side. Wellies are always a good call on any camping trip, just in case it gets a bit muddy on the field after the rain.
Get everything you need in advance
Nothing is worse than getting to your destination and having to think about organising food, water and firewood straight away. By getting those supplies such as insect repellent, a first aid kit, and torches ready before your visit, you can instead focus on enjoying yourselves from the get-go.
You could prep a meal at home so all you have to do is heat it up on your first evening, reducing the potential stress levels. It's also a good idea to make a shopping list and purchase as much food as you can before you arrive, so you don't need to be making multiple trips to the local food store when you could be having fun instead. Buy all the cupboard essentials, and just keep of the fresh produce you'll need to purchase when you're there, since you can't really keep anything in the fridge when you're in a field!
Do your research and put together a camping checklist to make sure you don't overlook anything. Always pack warm clothing items, even in the summer, as nights can be cold at any time of year.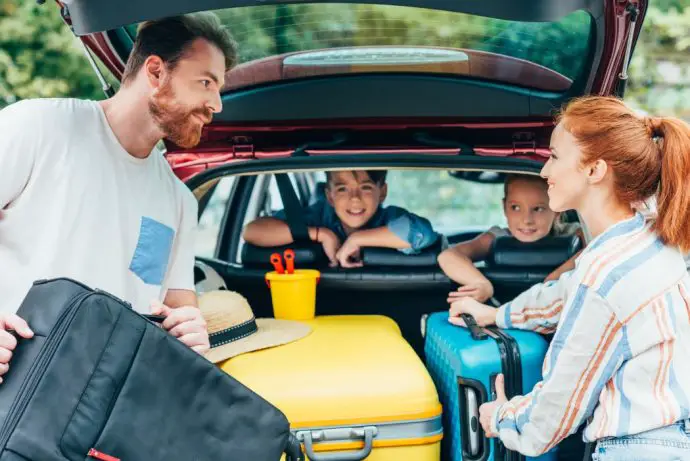 Don't skimp on sleep
Many people see camping as a chance to get back to basics, but you don't have to sacrifice all your home comforts. Everyone feels better after a good night's sleep, so instead of having to settle down in your sleeping bag on the floor or a roll mat, get an inflatable mattress instead. It will make the world of difference and will have you refreshed and ready to go the moment you wake up in the morning.
Remove the hassle of having to pump it up by taking a portable air compressor, which could also be handy should you sustain a flat tyre while crossing uneven surfaces to get to your pitch. You'll have your camp set up in no time, ready to settle in for a few days of nature adventures.
We also suggest you take a pillow if you have room in the car. So many people just make do with rolled up fleece jackets or clothing, but having a proper pillow will make you feel a bit like you're at home, thereby helping you to have a great night's kip.
You could take your camping experience to a whole new level and rent a motorhome, which means you can sleep in an actual bed! Imagine waking up and looking out of the window at views of lakes, mountains, or beaches, before you've even had your first cup of tea. And depending on what size vehicle you choose, you might not even have to fold up the bed in the morning. Bliss.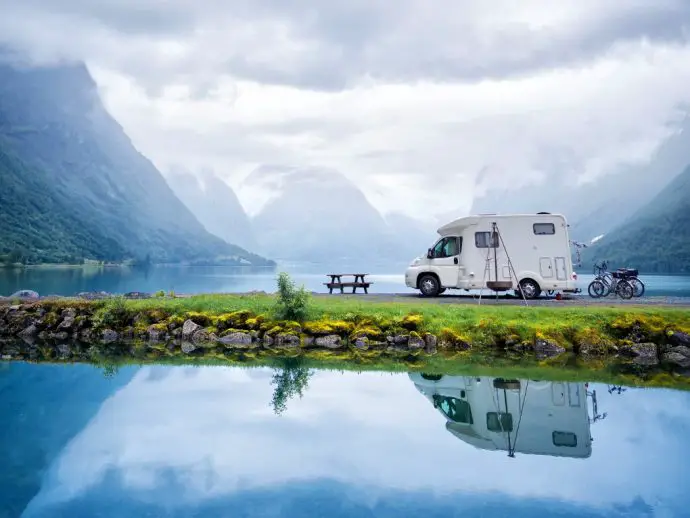 Take plenty of games
With it unlikely you'll be able to rely on Wi-Fi to keep the younger members of your group occupied, it's important to have plenty of options to entertain them, just in case it rains and you can't spend all day playing outside. If you have a large tend there's bound to be plenty of room available so look to pack games that require plenty of movement and activity during the day. Things like Twister always go down a treat. Board games and a pack of cards can be useful for quieter evenings when spending time together, when it's too dark outside to be exploring.
You could also consider taking outdoor beach-style games to have fun with during the day, like quoits, badminton, and even swing ball. If you have wide open spaces like a beach, frisbees and kites generally tick all the boxes, and give you a good work out at the same time.
Are you planning on going camping this year? Tell us what you're looking forward to in the comments.