With summer just around the corner, couples might start planning ahead and may even consider booking their first trip together. And as Bridget Jones once said, "a mini-break means true love." If you've never travelled with your significant other before, you might have a few reservations, after all, they say travel can make or break a relationship, right? Yet there's no need to worry, as going on holiday with your true love really is the ultimate way to travel.
So, what are the main benefits of travelling with your significant other?
You'll share the responsibility of travelling and planning
Planning a trip can be stressful, especially if you're trying to do it all on your own. When you travel with your partner, you can split up the work so that it's not all on your shoulders. Doing this will also ensure both of you have the best trip possible as you can both include your preferred activities in your travel plans. It's a win-win situation!
Plus, it's simply fun to plan a trip together and dream about all the wonderful things you'll see and do whilst you're away. A couple's trip is a very practical thing to bond over with your significant other, as you will also be spending a lot of time together doing the things you plan.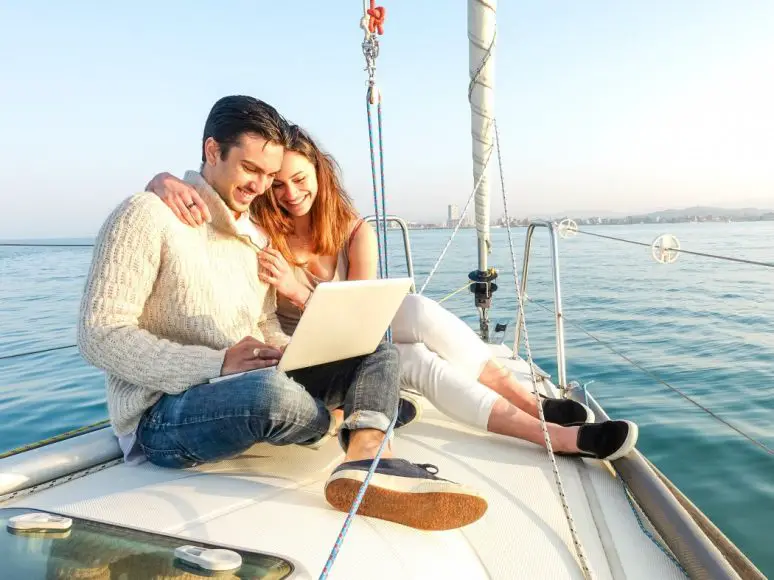 It's easier to save money and split the cost of accommodation
Travel can be expensive, but it doesn't have to be if you're smart about it. When you're two people splitting the cost of things like accommodation, meals, and activities, it's easier on your wallet than if you were travelling solo. Plus, you'll have someone to help you find those hidden gems that are often cheaper and better than the more popular tourist traps.
Many places also offer couple discounts, which is another way to save some extra cash! Do your research ahead of time and figure out the best prices for all your activities, and which providers offer incentives for couples. You can then spend all the money you've saved on cocktails by the pool.
There's safety in numbers
There's safety in numbers when you travel, especially if you're heading to a place that is unfamiliar or where the language is different from your own. It can be quite daunting arriving in a new place all alone, so having your nearest and dearest to share the fear, and the joy of a trip, is something that you can't put a price on.
Having someone with you who can watch your back (and vice versa) really is worth its weight in gold. And if something does happen, at least you'll have someone there who knows you and can help get you out of a bind of get assistance if needed.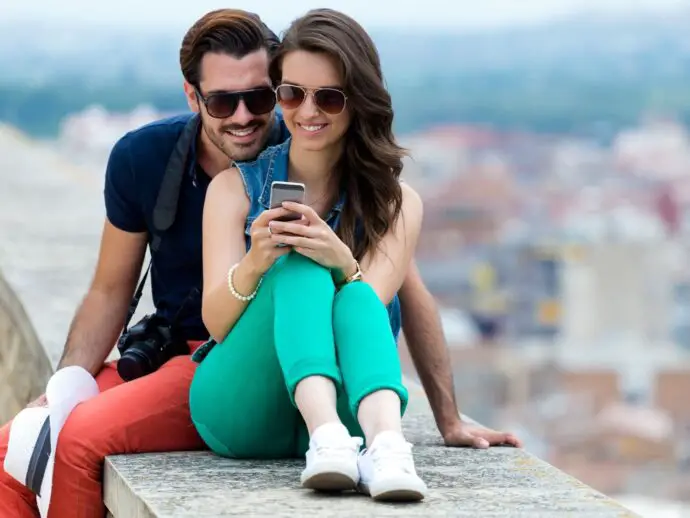 You can share the memories
One of the best things about travelling with your partner is that you'll have someone to share all those amazing memories with. When you're old and grey, you'll be able to reflect on all those happy times together and relive them repeatedly. Whether it's a holiday in Greece or a weekend away in the UK, a couple's trip is the best way to spend some quality time together.
Why not create a photo book of your best snaps when you return. It can be great fun flicking through the albums months and years after the trip, to remember the good times and get inspired to plan your next grand escapade.
There will be less homesickness
Homesickness is real, even for grown-ups! When you travel with your partner, you'll always have someone familiar with you so that homesickness isn't as big of a problem. And if homesickness does hit, you'll have someone there who understands what you're going through and can help improve it.
Whether or not to travel this summer is ultimately up to each individual couple. Although solo travelling has its own set of benefits, there are some really good reasons why travelling with your partner might be the best option for both of you. The most important thing to keep in mind is that communication is key, and being clear on your preferences and expectations during the trip will help ensure everything runs smoothly.