When you think of going to Spain it's probably cities like Barcelona, Granada, Seville and maybe Valencia that spring to mind, but have you ever considered spending time in Madrid? Many people zoom through Spain's capital city en-route to other destinations, but they're really missing out. From Flamenco and tapas, to Picasso and palaces, the cultural and culinary scene here is thriving, and there are enough historical sites to fill far more than just a weekend. Yet if you only have a short time to spend in Madrid, here's how we recommend you spend your time.
Stroll around the Royal Palace
Everyone loves visiting a palace, and the one here in Madrid doesn't disappoint. Palacio Real is actually the largest royal palace in Western Europe, and stands on the foundations of a former fortress. With more than 3000 rooms it's a massive undertaking to see it all, but strolling through gives you a real insight into royal life over the centuries, in what has been the home to Spanish kings since the 1500s. There are courtyards, galleries and even a parade ground to explore, so get here early and make a morning of it.
Visit the Cathedral
Whilst not the most impressive cathedral you'll ever see from the outside, it's really worth sticking your head around the door of Cathedral de la Almudena, which is just in front of the Palacio Real. Inside there's a religious museum, and you can climb up to the upper floor for great views down into the cathedral, and out over the city itself.
Tuck in to Tapas
Speaking of lunch, you can't come to Madrid and not indulge in one of the country's best inventions – tapas! These are small dishes of different snacks, often served up at the bar to accompany a drink, but you can also make a meal out of them by combining several plates at once. One of the most fun things to do in Madrid is to take a food tour, visiting different bars and trying new tapas in each, along with a guide who will talk you through the morsels and the traditions and history of Spanish cuisine. It's a fun way to get to know parts of the city that you'd normally miss, and explore new neighbourhoods where generally only locals go.
Go Rowing in Retiro Park
To escape the heat (and the crowds), head out on a rowing boat on the lake at Retiro Park. It's a chance to give your tired feet a rest and see the city from a whole new angle. These gardens were originally part of a royal palace and used for theatre performances in the 17th century. Today they form the main park in Madrid, and are one of the most popular ways to spend a sunny afternoon. Take a picnic, or even better some tapas and a bottle of wine, and feast away beneath a shady tree whilst watching the world go by.
Admire Paintings at The Prado
You don't have to be an art buff to appreciate seeing some of the world's most famous artworks, so make sure you pop into The Prado museum and tick off a few of the greats. Check out offerings from artists such as Titian, Rubens and Spain's very own El Greco. The collection of paintings in The Prado is simply one of the best in the world, so a visit here should be high on your list when spending a couple of days in Madrid. It's worth noting that entrance is free after 6pm to the permanent collections.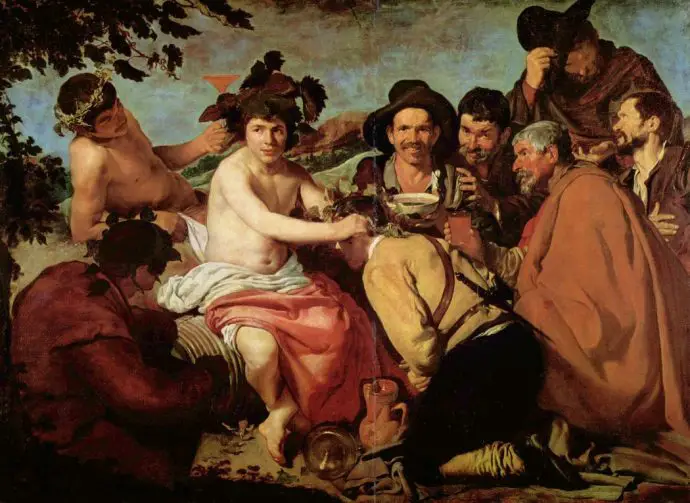 See Picasso's Guernica
Whilst you're on the art trail, head to Reina Sofia, an enormous modern art museum that in the 18th century used to be a hospital. It's so big that you should spend an entire weekend in if you wanted. There's so much to see! Yet if you want to be selective, and save time to see some of the city's other incredible sights, just make sure you don't miss seeing Guernica, the most famous painting by Pablo Picasso. There are also works by Dali and Miró, amongst others, and with plenty of places to eat around here it's a great place to spend a morning followed by a spot of lunch.
Tour the Real Madrid Stadium
Have a break from art and culture, and take a self-guided tour of the Real Madrid Bernabéu Stadium, where you can stroll down the famous players' tunnel, poke your nose into dressing rooms, and even pull off a few football moves on the pitch. Admire the trophies on display, and if you time it right, you might even be able to take in a match (we advise buying tickets well in advance for that!).
Get a bird's eye view
If you want to see the city sprawled out in all it's glory from up above, then your best bet is to go up to the observation deck at the Faro de Moncloa. You can see the tower from almost everywhere in Madrid as the city has very few other skyscrapers. Enjoy the views out across the city towards the Sierra de Guadarrama, and see if you can pick out the Royal Palace and the Almudena Cathedral whilst you're there. A great place for taking those instagram pictures!
Feel the Flamenco
One of the best ways to spend an evening in Madrid is by attending a Flamenco show, probably the most popular nightlife option in the city for locals and tourists alike. Find out the secrets of this passionate form of dancing, and learn about the culture and traditions behind it whilst enjoying a few drinks. If you really want to find out more, take a flamenco class with an expert, or take a specialist tour.
Have you visited Madrid? Do you have any more sights to add?