The fear was real, and so was the threat.
No matter how many whispered assurances came drifting back from our safari guide, I couldn't help shuffling unashamedly towards the centre of the vehicle, huddling under my blanket for protection. There was a muted chuckle from up front. I trusted the Maasai warriors with my life, yet during those moments my mind was not one of reason. Out there on the Mara Plains I felt like a fish out of water. One that couldn't swim particularly well to start with. You see, we were flying along the ground in the company of lions. Several of them, less than a couple of metres away, all with big teeth and sharp claws.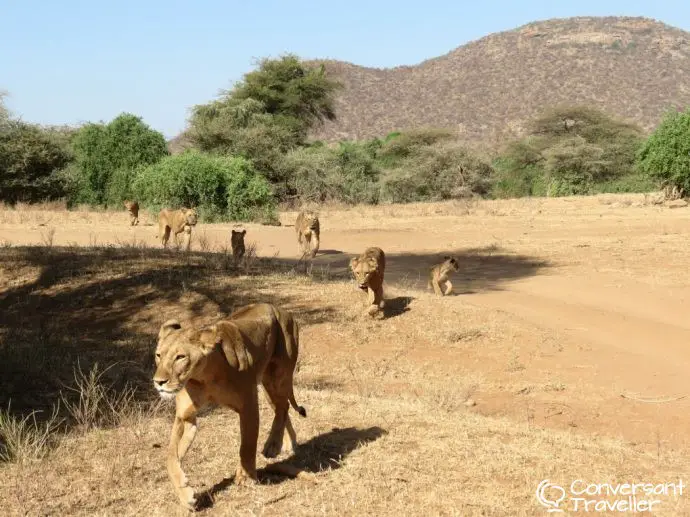 And it was dark. The sort of darkness that gives nothing away, where the familiar becomes the unknown and friend turns into foe. As the determined padding of heavy paws charged with intent came ever closer I thought back to the words our guide had surprised us with earlier at dinner.
"I will die for you. If it is necessary. Don't worry, you will be safe out there."
His words had been both alarming and reassuring. I didn't want anyone to give their life for me, I'm a modern women after all, yet it seems there is still a place for honour and tradition in this world. I believed every word of this sincere yet matter-of-fact speech, and felt I was ready for anything the night could throw at us.
Except lions.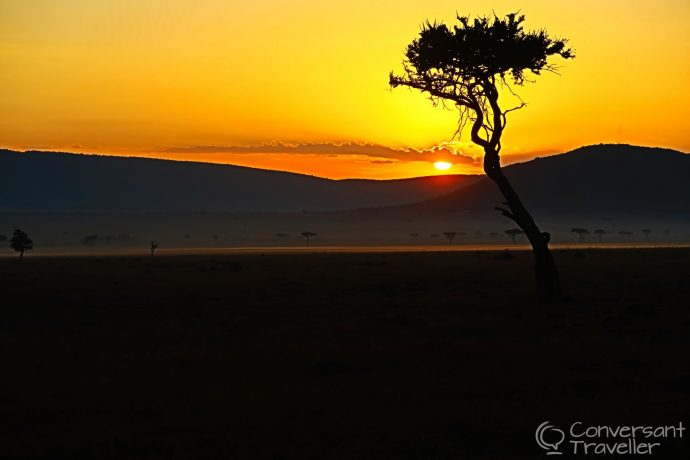 The darkness may have rendered me temporarily blind, but my other senses were going into overdrive. 'Exhilarating' doesn't even begin to cover it. As we bumped along the uneven ground trying to keep pace with the pride as they swished through the long grass, rhythmic rasping breaths and an acrid tang of decaying flesh mixed with sweat filled the air. Rather than being unpleasant it was just as it should be, nature doing what nature does, and allowing us to be a small part of it even for a short time. We were honoured for a second time that evening.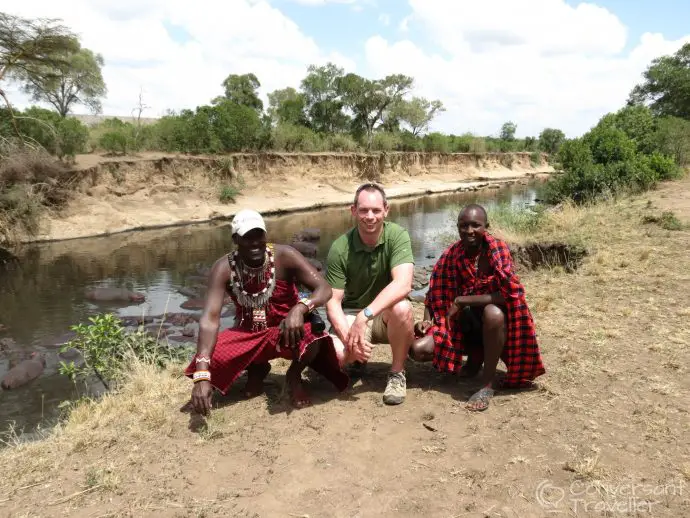 Suddenly our vehicle stopped with a jolt, and in my tense state I inadvertently bit my tongue, the metallic taste of blood lingering on my lips for several minutes. I wondered if the lions would smell it, but then I realised that they too had halted their run. With the vehicle engine at rest and the lions statuesque yet alert, the plains were completely soundless. As man and beast sat in companionable silence, I finally began to relax, and it was here that the celestial skies caught my eye. Constellations, brighter than I'd ever seen before were twinkling merrily in the heavens, keeping watch over us in the blackness. It was strangely comforting.
A movement near the woods up ahead caught the attention of the lions, and they were off again, with us bouncing along as part of the hunt. It's incredible how they took no notice of us, their minds set on the singular business of finding some supper. At the treeline several pairs of green eyes stared back at us in alarm before scattering in all directions. This time the lions hadn't been quick enough, and I wasn't sure whether to be disappointed or relieved.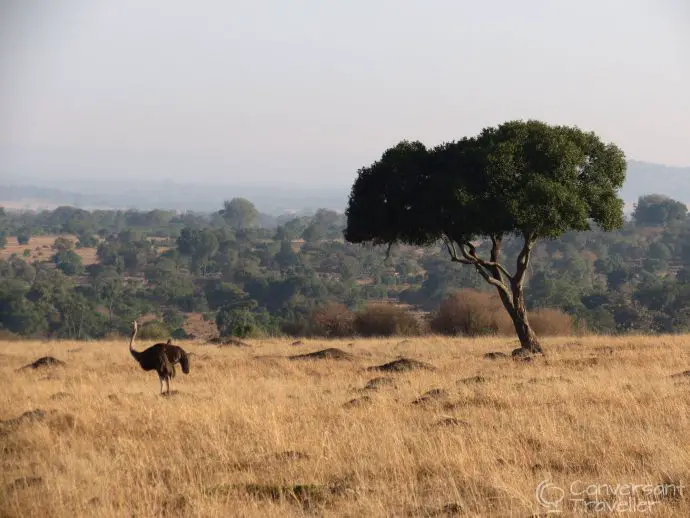 As we trundled back to camp at a rather more leisurely pace, leaving behind us disgruntled roars and an indifferent porcupine that sauntered across our path, there was one thought that kept cycling through my head.
Despite the fear, whether real or imagined, I'd never felt more alive.
---
Update: This was an entry to the Audley Travel Writing Competition – and I won!
The prize was a fabulous safari-beach holiday in Kenya with Audley and the Hemingways Collection – read all about it here.
Fancy winning a safari so you can have an experience like this?
Win an African safari with Audley Travel by sharing your best wildlife photograph or video on your social media channels. To enter write #AudleySafari and @AudleyTravel on your Instagram or Twitter post or share directly on the Audley Travel Facebook page here: https://www.facebook.com/audleytravel/. To find out more or enter via the website, visit www.audleytravel.com/social.  Entries must be posted between 20th August – 23rd September.
 This post is part of the Trips100/Audley Travel blogger challenge of 2018.