Why work with a travel blogger?
People are turning to blogs more and more for inspiration and trusted advice when it comes to planning their travels. They want to discover if the destinations and hotels in glossy magazines and on flashy websites really are as good as they seem. In other words, they're looking for the truth, and that's where the travel blogger comes in. As well as writing about destinations, accommodation and tours, a good blogger will introduce personality to the tales, and thus build a strong relationship with their audience. People follow those they can trust, and the Conversant Traveller blog is nothing if not totally honest.
The travel blog really is the new way to research and advertise holiday destinations!
So what is Conversant Traveller?
Conversant Traveller is a blog founded in 2013 by me, Heather Cole, during a Saharan camel trek in Morocco. It receives over 370,000 page views each year, from travellers all over the world, with the majority from the UK and the US.
Geared towards adventurous landscape exploration and quirky luxury accommodation, Conversant Traveller provides travellers with real and honest experiences, destination tips and observational discussion. Focusing on unique and unusual experiences, and high quality local accommodation, the blog is the perfect platform to assist other people in achieving their own travel aspirations.
With a solid background in the travel industry and an education in history and physical geography, I like to think I have a strong affinity with the natural world. A creative writer for many years, I have written a book on local history and been featured in National Geographic Traveller. My writing has also appeared in Wanderlust Magazine and I'm a freelance copywriter for a number of tour operators and travel providers all over the world.
I have visited 39 countries across 5 continents, always travelling independently with my husband Peter, who is the blog photographer. Together we have camped with Bedouin in the Sahara, trekked through knee-high mud in the jungles of Borneo, swum with sharks in the Galapagos, ploughed fields with buffalo in Laos, hugged trees in Peru and been caught in shoot-outs in Lesotho. We've also slept in numerous castles, stayed at luxury safari lodges and enjoyed the attention of private butlers.
It's all about adventure by day, and luxury by night.
How can we Partner?
Let us promote your brand.
We are open to working with travel companies and organisations to find new experiences to share with our wide range of adventurous traveller readers who also enjoy a bit of luxury.
We are happy to consider:
press trips
brand partnerships
accommodation and tour reviews
restaurant reviews
product reviews
giveaways
sponsored articles
freelance writing
All partnership work must be in line with the blog ethos – "adventure by day, luxury by night".
This list is not exhaustive, and we are more than willing to discuss other partnership ideas that would work for your brand.
Some of our partners: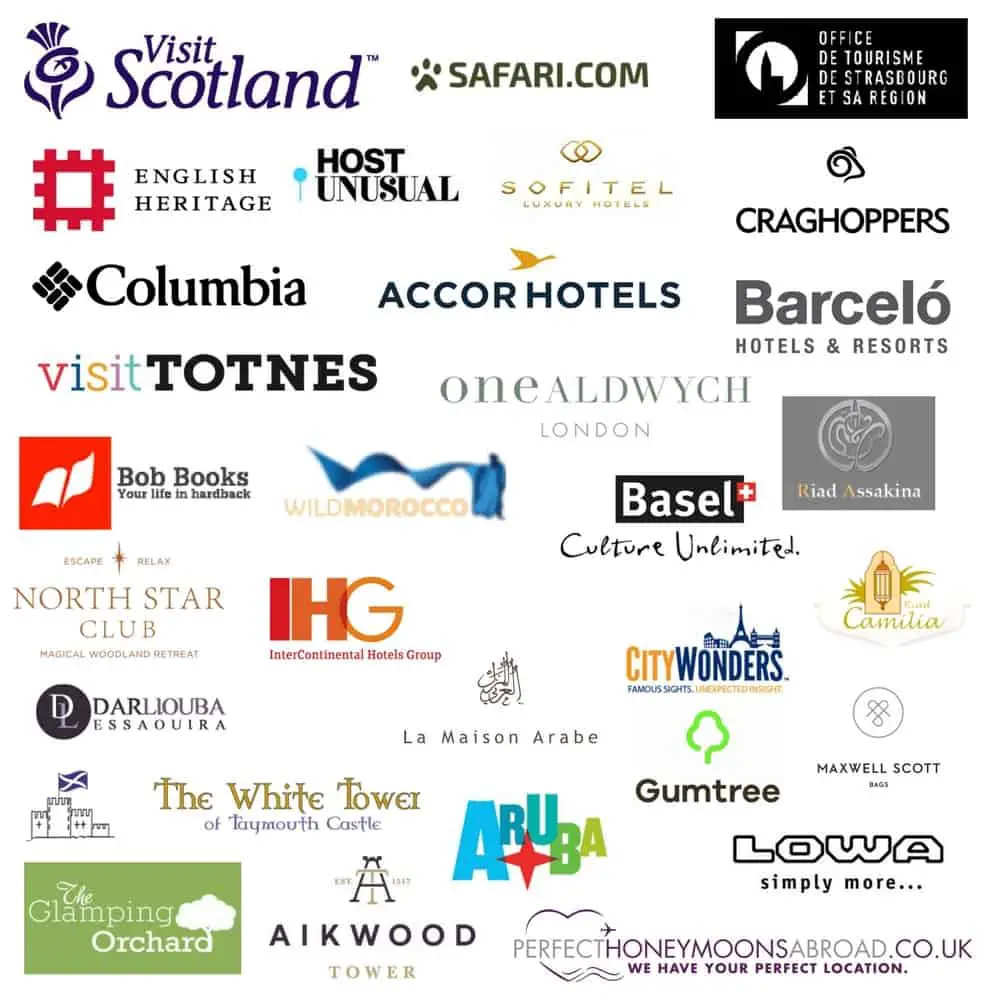 Media Kit
For more details of what we can offer, download a copy of the Conversant Traveller Media Kit.
Examples of our Work
Sleeping in a medieval peel tower – Scottish Borders
A luxury villa stay near Kandy – Sri Lanka
Touring the Anti Atlas Mountains with Wild Morocco – Morocco
A stay at the North Star Club – Yorkshire
Disclosure
In accordance with ethical blogging practices, all content and reviews posted on Conversant Traveller are entirely honest about the experience, and include a sponsorship notation at the end.
Contact Us
For more information on any of the above, or to discuss your own ideas, please get in touch at [email protected]