Always seek professional medical advice before using any form of medication or alternative remedies. We are not medical professionals, and this post offers information rather than advice. 
---
Illnesses can take the fun out of travelling. That's why it's a good idea for you to bring medications with you on your trip to help manage your health condition. However, over-the-counter drugs might deliver unwanted adverse effects which could also potentially spoil your trip. Alternative solutions like cannabidiol (CBD) oil could help you out in this regard, but do seek professional advice first, and keep in mind the question: Can you travel with CBD oil?
What is CBD Oil?
First, you should know more about CBD before attempting to bring it with you on your travels. CBD is one of the many chemical compounds found and produced in Cannabis Sativa plants. These plants have different strains and varieties, and two of them are hemp and marijuana. The oil is the extract or product from these plants.
Don't confuse CBD with other naturally-occurring compounds like tetrahydrocannabinol (THC) in cannabis. Both CBD and THC can offer therapeutic benefits to its users. However, the latter substance induces psychoactive or mind-altering effects called "highs" to consumers.
Conversely, using CBD doesn't promote these effects. Furthermore, you can use the oil in different forms, such as tinctures, capsules, and edibles. But, you should still consider the source of the product before buying. Make sure to purchase your oils from established retailers to ensure you consume quality CBD-infused products.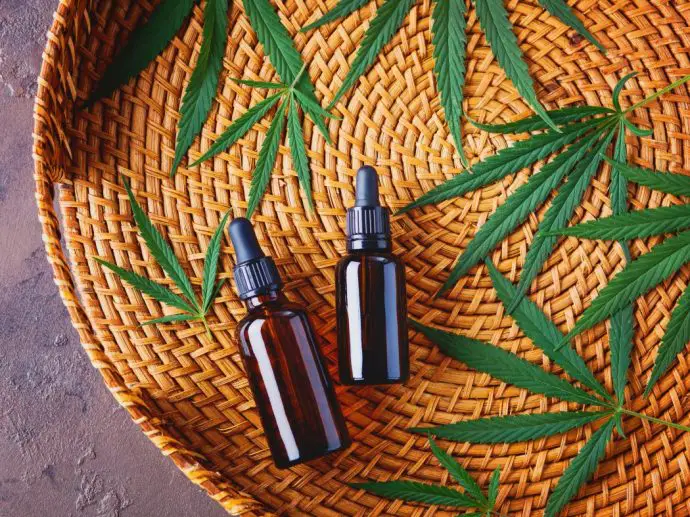 Is CBD Oil Legal?
Many laws describe cannabis as a controlled substance, which makes communities put CBD in social stigmas and legal quagmires.
So, is buying, selling, or using CBD oil legal? The answer to that question is, "Maybe." First, the legality of this naturally-occurring substance depends on the location. Some regions around the globe permit the use of CBD. But, these locations don't allow the distribution and sale of any CBD-infused products, which means you need to acquire the items from an international source.
Another example is when a city doesn't allow the distribution and sale of any cannabis-based product, including CBD. Thus, you should consult local, state, and federal laws before buying, using, or travelling with CBD oil to prevent legal charges.
Next, CBD can be legal and illegal in some states. At this point, you need to know the source of the CBD product you're about to purchase. CBD oil from hemp plants is federally legal in the US. But, if the CBD-infused product comes from marijuana, then the law can classify the item as illegal.
Is it Possible to Travel with CBD Oil?
Whether you're travelling via public or private transportation, you should understand the legality of CBD when travelling. Here are the things to consider when travelling with CBD oil:
Travelling Domestically
Domestic travel around the US allows travellers to bring CBD oil derived from hemp. The 2018 US Farm Bill states that travellers may bring hemp-derived CBD oil across state borders, even on flights.
Travelling Internationally
Unlike US domestic travel, international travel with CBD oil is less clear. If you want to travel abroad while carrying CBD products, you should research the laws of the city and country of your destination.
Also, consider exercising extreme caution and leave all CBD oil products at home. It's because some locales have stringent drug laws.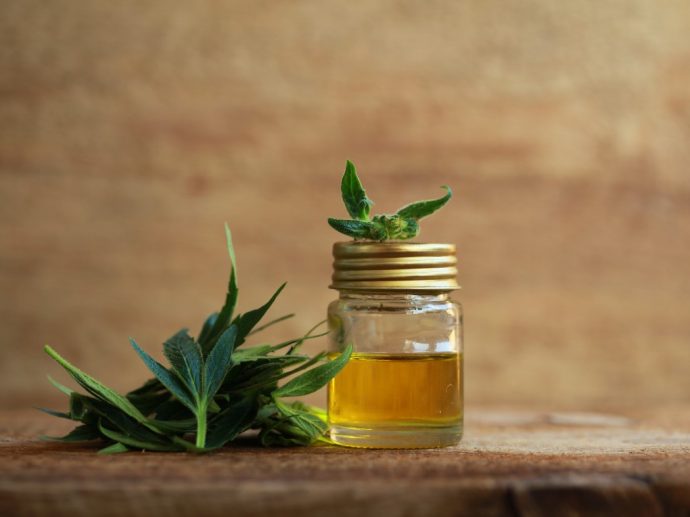 THC content
If the city or state sees travel with CBD oil legal, you still need to identify if your CBD product has the right amount of THC content. Some CBD-infused products will yet have THC to help deliver additional calming effects to patients that need them.
But, the US Food and Drug Association (FDA) states that no more than 0.3% THC should exist in any hemp-derived CBD oil. Any more than that amount and the law might face you with charges.Don't forget to declare that you're going to carry CBD oil with you on your travel to the proper authorities. Local airport and seaport staff, along with border checkpoints, will ask you if you have anything to declare.
If you said "No", and these authorities find out that you're carrying a product derived from cannabis, law enforcement officers might bring you in for questioning. Agree to the conditions placed upon travel with CBD oil to avoid legal troubles.
Also, double-check the laws of both the city where you depart and your destination. You can request and print out a lab report to help verify the contents of the CBD oil when asked by authorities.
Closing Thoughts
Educate yourself on the rules and regulations imposed by countries, states, and cities when travelling with CBD oil. Some regions won't mind if you bring CBD-infused products to its borders, as long as you use the compound as a medicine. Don't forget to consult the laws about CBD in your destination to avoid getting in trouble with law-enforcement officials.