The UK's capital city is a melting pot of culture with a vast background and long-established history. Dating back for many years, the evolution of the city is evident around every corner, with outstanding examples of heritage, architecture and historical influences clear to see.
Thanks to its long history, this is understandably one of the reasons why people are most drawn to London. Of course, this is hardly surprising, but with so much on offer, it can be hard to discover the best places to visit and sights to see.
While there is always something new just waiting to be discovered in this wonderful city, here are just a handful of the historical sights you should make time to visit when you next take a trip to London.
Hampstead Hill Gardens and Pergola
Once a grand, opulent display of wealth, Hampstead Hill Gardens and Pergola is now a charming example of former glory, tucked away and waiting to be discovered. Commissioned in 1904 by the wealthy Lord Leverhulme, the gardens were intended to be an extravagant setting for parties and summer gatherings.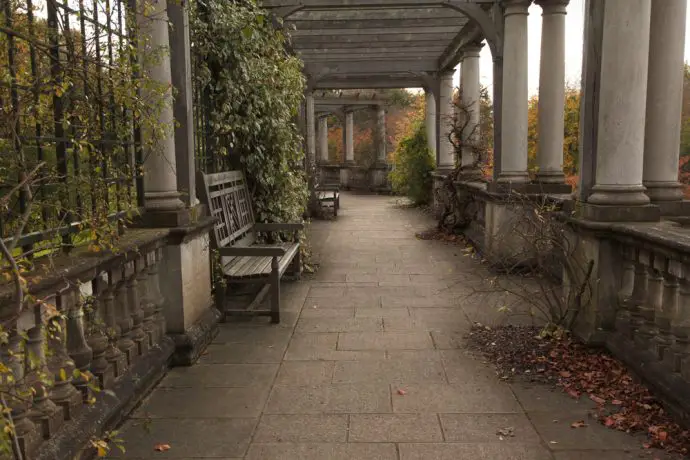 Although his legacy remains to this day, the Pergola fell into decline after Lord Leverhulme's death and now this secret garden is a wonderfully atmospheric example of faded Edwardian grandeur.
Whitechapel – Jack the Ripper
One of the most notorious serial killers the world has ever seen, Jack the Ripper stalked the streets of the East End in the 1880s. Although the killer himself is long gone, you can still find traces of his presence lingering in the streets and buildings of Whitechapel.
For those interested in the macabre and the darker side of history, this is the perfect opportunity to escape the usual tourist trail and head out on your very own walking tour, exploring some of the Ripper's favourite haunts. For the ultimate experience, why not book a place on a Jack the Ripper themed London pub tour?
Leadenhall Market
Speaking of walking tours, some of the more inventive ones swing by the famous Leadenhall Market on Gracechurch Street in the heart of the city. Some of the heritage and architecture here dates back to the 14th century, and strolling through the covered arcade is like walking back through time.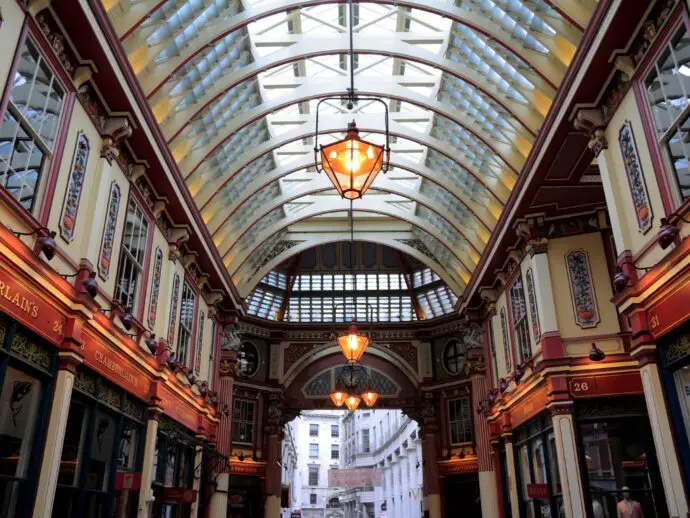 It's such a striking landmark that it's been used as a filming location for big screen movies, most notably in Harry Potter. Fans will recognise the market as the setting and inspiration for Diagon Alley, and it's where Harry and Hagrid walk up to the Leaky Cauldron pub. Perfect your wizarding poses on a themed Harry Potter walking tour and see for yourself where some of the magic took place.
Farringdon – 41 Cloth Fair
Boasting the impressive title of being the only house to survive the devastating effects of the Great Fire of London in 1666, 41-42 Cloth Fair was built at some point between 1597 and 1614. Although it may seem insignificant at first glance, this humble building is actually quite remarkable. Aside from surviving the Fire, it also survived two other major historical events – the English Civil War and the Blitz. The property had a narrow escape from demolition before being saved by new owners in 1995 and is now restored to its former glory.
For full historic immersion in the area, you can actually stay at no. 43 Cloth Fair, which was once the home of poet Sir John Betjeman and is now owned by the Landmark Trust.
Highgate – Highgate Cemetery
Another dark addition to the list, it is impossible to complete a tour of London's secret side without including the striking examples of funereal architecture to be found within the confines of the prestigious Highgate Cemetery.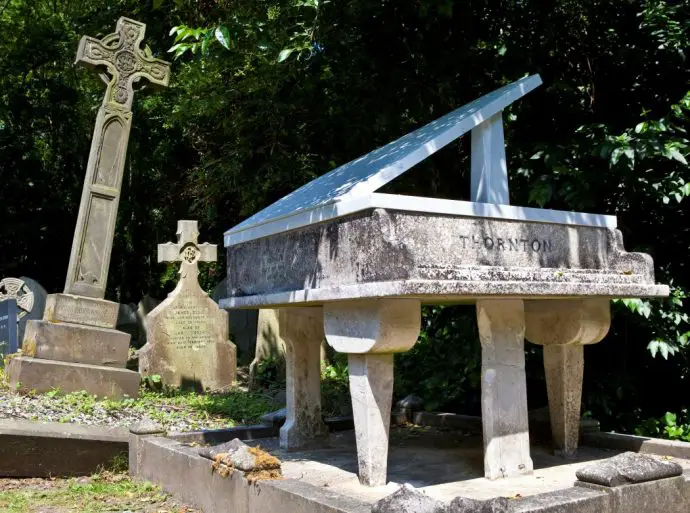 Now split into two parts (East and West Cemetery), it quickly became a respectable place to be buried following its consecration in 1839. Before long, high demand and wealthy residents led to increasingly grand examples of buildings, tombs and stonework. To date, there are approximately 850 people of note buried at the cemetery, with famous names including George Eliot, Michael Faraday, Henry Moore and Karl Marx.
Docklands – Trinity Buoy Wharf
One of London's major roots has always been the sea, so it is important not to miss such a fascinating aspect of the capital's maritime history off the list. Trinity Buoy Wharf dates back to 1803 and was originally used to repair and test buoys – hence its name. The wharf closed in 1988 and is now home to a creative, artistic side of the capital.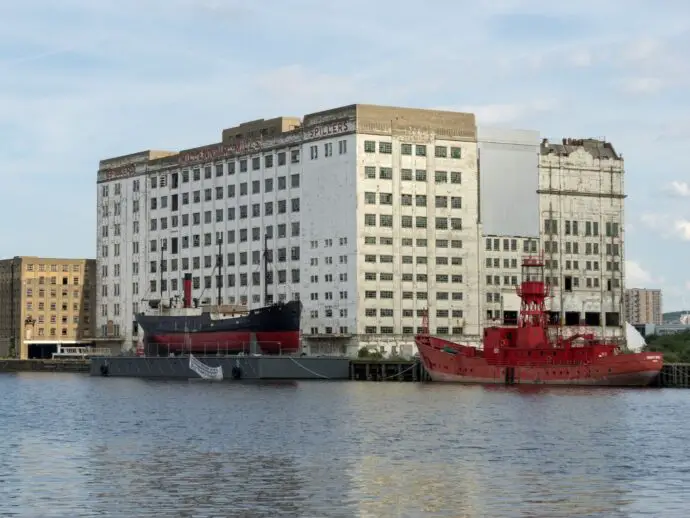 Also home to London's only lighthouse, this is the structure where lighthouse keepers were trained, lighting equipment was tested and Michael Faraday (who, interestingly enough, is buried at Highgate Cemetery) conducted various experiments. Since the millennium, the lighthouse has played host to a 1000-year long musical composition which will continue playing non-stop until 2999. You can also see the old red lightship LV95 which has since been converted into a music recording studio.
No matter which period of history you are interested in, you are bound to find countless examples of stunning buildings, striking architecture and fascinating attractions across the city. London is a vibrant, bustling city – what better time than the present to take a trip back in time and explore the capital's past?