When contemplating buying a campervan, you'll find yourself facing two main choices: whether to purchase a DIY campervan conversion or a shiny new vehicle straight off the show room floor. Each option has its own merits and drawbacks, so it's essential to understand your own needs and weigh the possibilities carefully before making a decision. After all, it's the investment of a lifetime. 
A camper van conversion can be a great way to save money when taking road trips and exploring new places, but it's not the only option out there. With an increasing number of people deciding to hit the open road in their vehicles, whether alone or with loved ones, camper vans are becoming more popular than ever. 
But what's the difference between converting an old van and buying a new one from the dealership? And which option is best for you? By taking some time to think through the points below, you'll be better prepared to decide which type of campervan will work best for your lifestyle needs and preferences.
DIY campervan conversion
A camper conversion can be a fun and rewarding DIY project. It also allows you to customize your camper to suit your needs, from converting the living space into a kitchen and adding extra storage to making it handicap accessible. These types of conversions are often more affordable than buying a new van too.
The first step in any conversion is to choose what type of vehicle you want, then find out the height requirements (height and width) so that you don't end up with something too tall or too short. Measurements will vary depending on the type of vehicle. Vans come in all sizes, so measure carefully before ordering anything.
There are many different ways to outfit your home away from home with bedding, cooking utensils, appliances, furniture and even solar panels! Check local regulations before choosing where to set up camp, as not all locations allow overnight parking or camping on public land without a permit.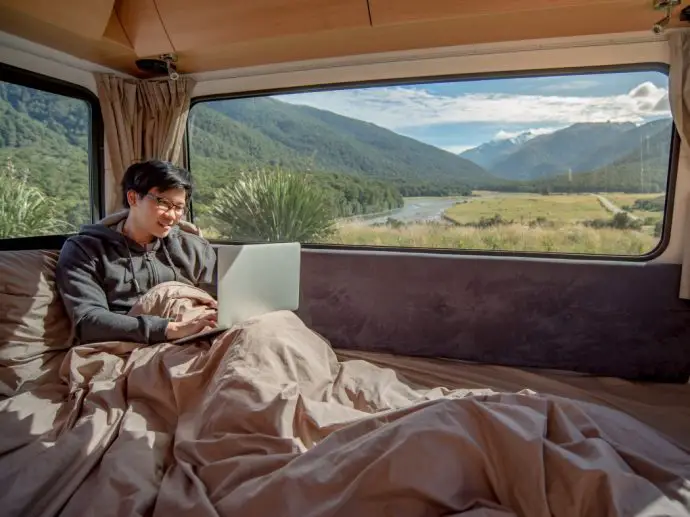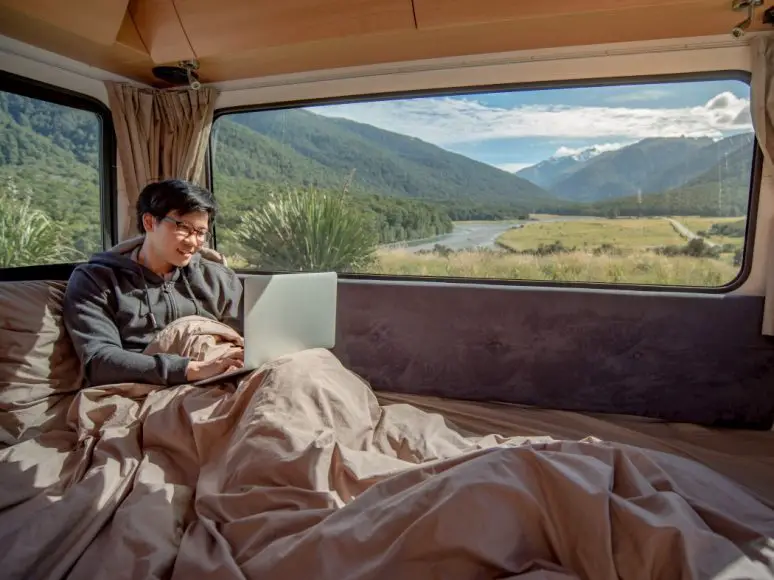 Not sure about doing the work yourself? There are plenty of resources available to show you how to go about converting a campervan – just jump on You Tube! However, if you're not confident in your DIY skills or don't have time on your hands, then buying a conversion kit may be the right choice. 
Many people convert their vans as soon as possible and live happily in them for years before considering upgrading. If you want to save money and are confident in your ability to complete a DIY conversion, then this may be the route for you!
Buying a new campervan
A new camper van can be a costly purchase, but it will come with the peace of mind that your vehicle has been checked and approved by a mechanic. If you want to save money, then converting an old van into a camper might be the best option. But if you have the budget and want someone else to do it all for you, then buying might be the right course of action for you. 
A new campervan can also provide more storage space than an old van because they are built with more storage space with the modern traveler in mind. You'll be amazed at just what you can fit into these things!
Buying a campervan is also a good option if you're not really sure what you want and need some inspiration. There are so many different models and sizes to choose from out there, that it's important to go to a few showrooms or events so you can get a better idea of what's on the market.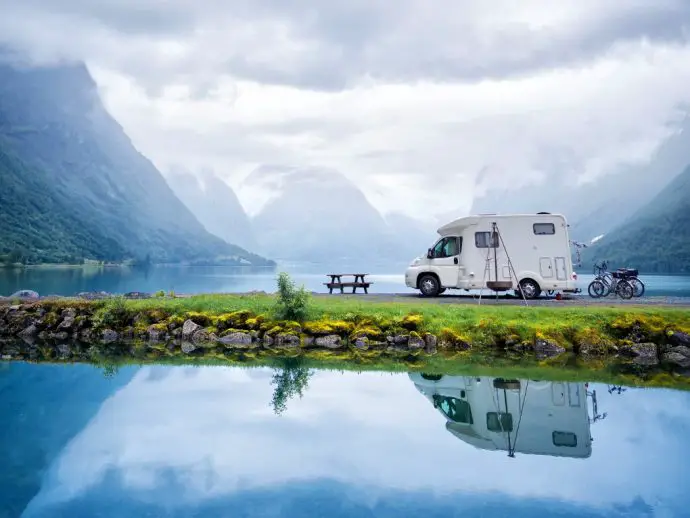 The pros and cons of doing a campervan conversion
Pros
You'll save money and can customize the van to suit your needs.
Most people find the DIY option more affordable because they're able to base build based on individual needs rather than being restricted by what's available off-the-shelf.
It'll be a personal project and highly satisfying to see the final results when you finish.
Cons
You may not be as protected from the elements when camping, and it could take a lot more time and labor to complete the conversion.
The downside to a conversion campervan is that once you buy one, there's no going back; if you decide that Van isn't for you, after all, it could prove expensive.
Converting an old van takes longer than buying a conversion kit; however, most conversions should last decades without any significant issues arising.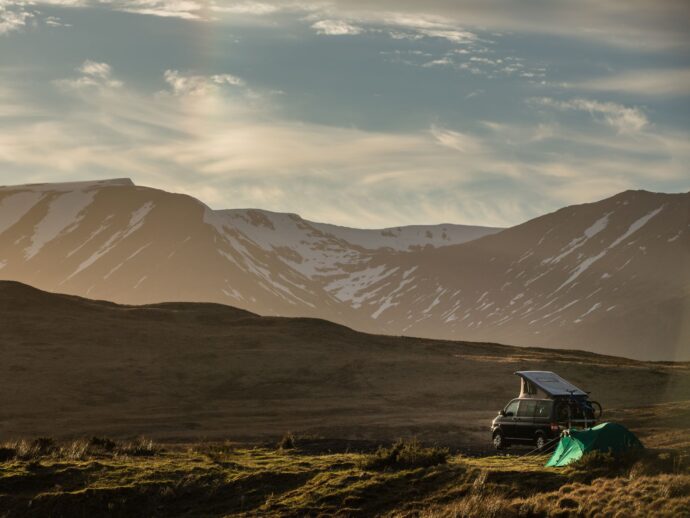 The pros and cons of buying a new campervan
Pros
Better protection from the elements, reduced labor hours, and hassle-free maintenance.
New camper vans offer various models, from simple towable campers to full-size motorhomes.
Convenience (you don't have to do any work on it), warranty (leaving you worry-free about potential problems), and modern features (such as air conditioning) are all part of the deal.
Cons
New campervans can be more expensive than buying a used campervan, and they can offer fewer customization options. The average cost of a new campervan starts at around £40,000 and can range up to £150,000, depending on the model and accessories you choose. 
If you're not satisfied with your purchase, it's not easy to resell a camper van.
Like most vehicles in today's world, new camper vans rely heavily on electricity and diesel. If either power source goes out in an emergency, your car may be rendered useless. On top of this, the average lifespan of a new camper van is ten years before requiring significant repairs – but how often will you use your vehicle during this time frame?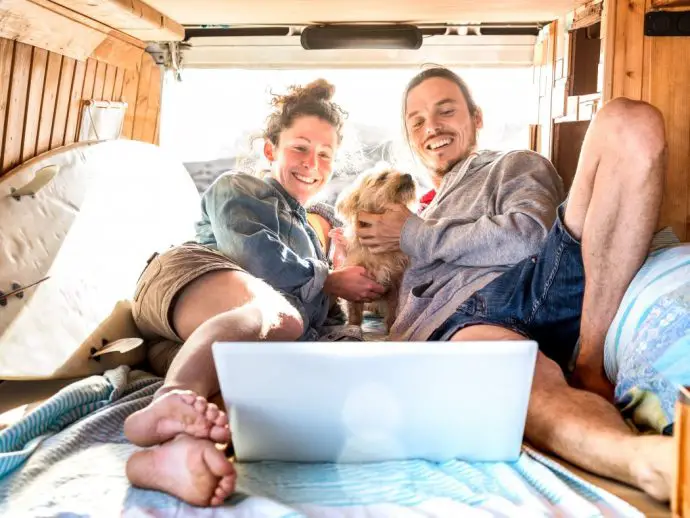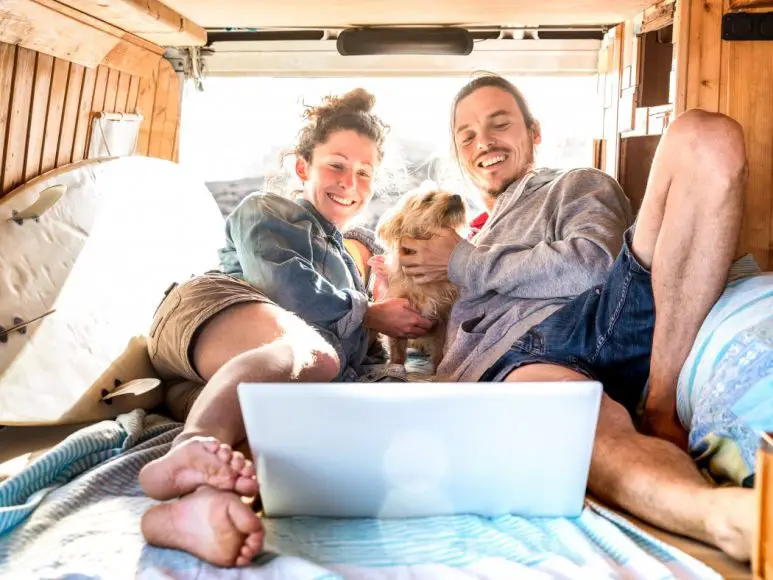 The verdict
Finally, both DIY campervan conversions and new campervans have their pros and cons. To save some cash, you should go for a DIY conversion. Plus, with creativity and elbow grease, you can make your van exactly how you want it. 
On the other hand, new campervans come in various sizes and styles, from basic models to luxurious one-of-a-kinds. That means you have choice. You also won't need to worry about installation or setup fees since the manufacturer will cover these fees. 
There's really no right or wrong way to go about it. Just consider all your options carefully before taking the plunge, and then enjoy years of happy travelling with your new home on wheels. Whether you're heading off on a Scotland campervan trip or spending a few months roaming around the United States, you'll soon come to agree that this really is the life!