So the race to overcome the pandemic is slowly but surely being won. The UK vaccination drive is continuing at a remarkable pace, and life is beginning to look a little bit like it did before. There's still a lot of lingering uncertainly about just when we'll be done with this thing once and for all, and indeed quite what shape the world will be in afterwards. Yet now there's hope in the air, as people start feeling able to tentatively plan their lives again.
Hopefully it won't be too long before international travel is booming once more, without the frustrations of traffic light systems, last minute changes to quarantine rules, and uncertainty about localised safety measures in overseas destinations. Whilst we're not quite there yet, more and more travel-starved Brits are choosing to jet off in search of sun and palm trees, willing to suffer any hardship necessary in order to enjoy a much-anticipated, and often postponed, foreign break.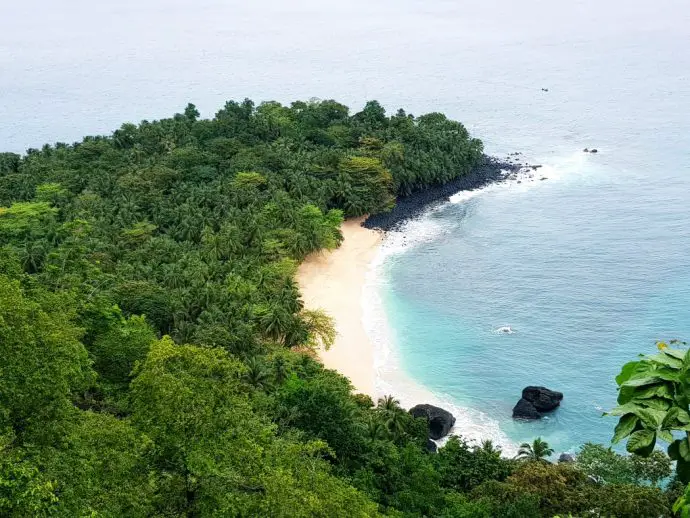 Personally, I can't wait to head off travelling again, as it's been such a huge part of my life for the last 20 years. Yet my cautious inner radar has me anchored firmly on home turf, for now. When I set out on my first trip abroad for two years, I want to enjoy it. And that's not going to happen if I'm constantly worrying about pandemic-related curveballs. Which I will be, thanks to a little thing called 'anxiety'.
Turns out it's not just me. In 2021, Cambridge University Press published a study on behalf of the Royal college of Psychiatrists that showed anxiety levels during the pandemic shot sky high, particularly in younger generations. The percentage of individuals experiencing some form of anxiety has almost doubled from 13% – 24% during this period, which is shocking yet perhaps unsurprising.
It's bad enough here at home. Waking up each morning with that niggling worry at the back of your mind – wondering if today is going to be the day you become a statistic? Frankly, I'm amazed it hasn't happened already, and I'm level-headed enough to know that despite being double-jabbed I'm not invincible. Quite the opposite in fact, and it's taken me a long time to be comfortable, and accepting, about living with this catastrophic global situation on a daily basis. Trips to the supermarket and even jaunts around the UK for self-catering breaks are now relatively stress-free, but the thought of spending hours queueing at an airport, and then being confined in a mask during a long-haul flight just fills me with terror.
Yet I know I'm going to have to get over that feeling if I want to travel again. And you can too.
Common post-pandemic travel anxieties
Busy flights
Flying has never been something I've enjoyed, and indeed I wrote a post on flying anxiety a couple of years ago. It was quite a cathartic process and helped me overcome some of my 'quirks'. Yet thanks to the virus I feel like that progress has been rewound right back to the beginning, and I'm once again at square one. Lots of fellow travellers have voiced the same worries, so if you're going through the same experience, know that you're not alone!
As countries open their borders once more people are rushing to buy those flight tickets, even though some of them are eye-wateringly expensive. I'm a big believer in value – I'll happily pay a lot of money for something if I think I'm getting a good return and that the experience is worth every penny, but spending hundreds of pounds for a short flight to a European island that would normally cost about £60? No thanks.
Then there are the queues. Never a pleasant prospect even on a good day, but throw in far more passengers than normal, increased airport checks for vaccinations and virus testing, and you could be standing in that queue for hours. The idea of that makes me want to run for the hills, and to be honest, at the moment, I'm not sure any holiday is worth that sort of stress.
Even when you get onto the plane, the frustration continues. I'm all for mask wearing, and will be continuing to do so even now the mandate for that restriction has currently been lifted here in the UK. Yet the thought of spending seven hours or more (because my first trip is definitely going to be long-haul to make the most of my new-found freedom!) wearing a mask in a stuffy cabin is frankly horrifying.
Work stress
The pressure of the workplace can be pretty intense, and for some people, even asking for a bit of annual leave can feel daunting. Especially for those who haven't actually been at work much recently, through no fault of their own.
Over the last year and a half some workers have been off work on furlough, harbouring feelings of guilt as they sit at home and tend to their gardens while others are working themselves into the ground. We've all been reluctantly following the media, hearing stories of those in essential services going above and beyond when it comes to working hours. So to return to the workplace after all this time is likely to trigger some form of stress, as change often does, but then to go away on holiday just feels wrong. Like you haven't earned the right since you've not been slaving away behind a desk.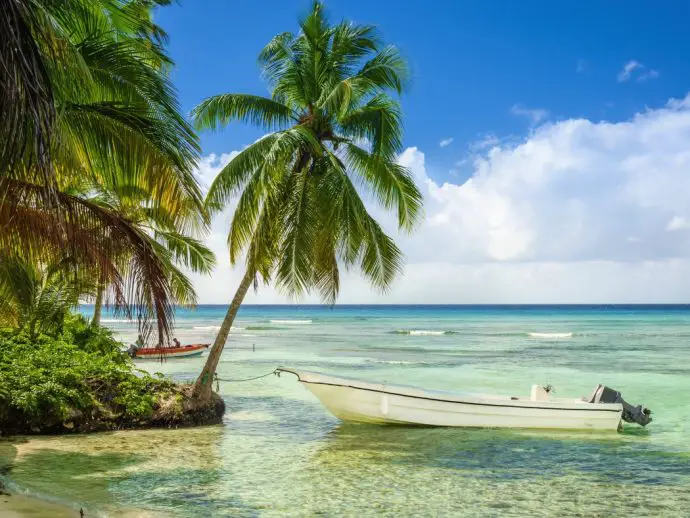 Just remember that the UK Health and Safety Executive found that in 2019-20, work-related stress and anxiety accounted for over 50% of employee ill-health. Don't let this happen to you now you're back working, and make sure you consider steps to prevent it – like taking a holiday! You deserve it just as much as anyone.
You might be considering moving overseas, which isn't that difficult if you know which hoops you need to jump through. It's not quite like being on holiday every day, but being able to work remotely on your laptop whilst sitting on a beach in Dubai or overlooking rice terraces in Bali is a great way to combat the stress of working life.
Destination rules
We've all got pretty used to the lockdown rules in our own countries, but what about the regulations in the destinations we're flying to? Will they be as stringent, or will people be too blasé about the ever-present dangers of virus transition for our liking? Maybe there will be no rules at all, which is even more worrying. Some places may be wary of outsiders descending on their territory, while other countries will welcome you with open arms as tourism is the life blood of the economy in so many parts of the world.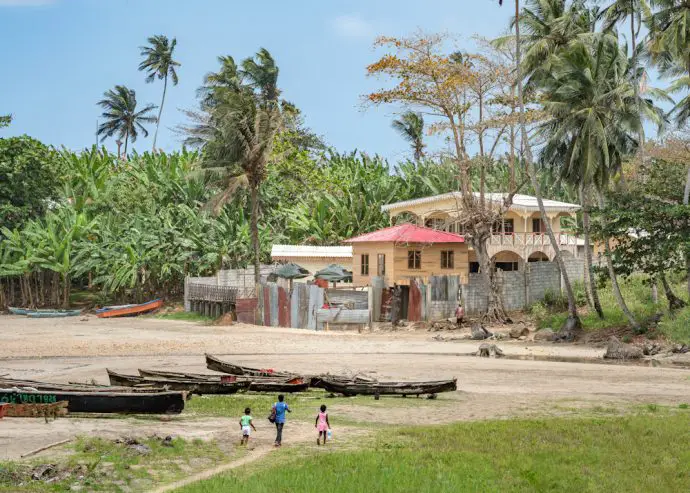 You never know quite how you'll be received when travelling at the moment, which can be really stressful to think about. The places and countries we tend to visit are often a bit off the beaten track, and may well not yet be ready for an influx of visitors who could potentially be carrying the virus with them. We often already feel like fishes out of water when we're away, so having this added level of uncertainty is rather unwelcome.
We all want to do our part in getting travel back to normal, and supporting those communities who need it most on our adventures, but knowing where to go and when can be a difficult decision.
Hacks for overcoming travel anxiety
Travellers with extreme cases of anxiety should always seek medical help, which may lead to a clinical referral and a prescription. Whatever it takes to get yourself right again, and confident to travel, do it! Yet many of us can control our travel anxiety with non-prescriptive methods that won't break the bank, and are totally natural. Which in itself is a bit of a relief to hear. Here are some tried and tested ways of giving your mental health a boost and keeping a lid on your travel-related anxiety.
Improve your flight experience
For me, flying post-pandemic (well, still during it really!) will be the most anxiety-inducing part of the trip. So it's the aspect I've been thinking an awful lot about, and I reckon I have it nailed. We usually fly from Manchester, where there's a wonderful new private VIP terminal that opened a couple of years ago. Anyone can use it, and it's just like paying for an airport lounge, only it comes with far more perks. There's no queueing whatsoever. You just get dropped off at the door, check in, and head to the spacious lounge for a meal. Then there's a private car transfer direct to your plane at boarding time. No fuss, and no crowds. It will certainly stop me stressing about the airport side of things, so do check to see if you have something similar at your local airport.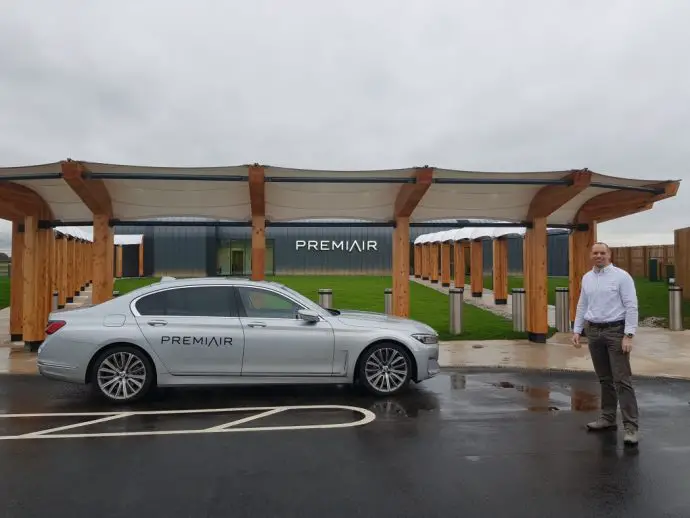 As for the flight itself, the answer to that dilemma is to travel by Business Class. Yes, it's expensive. But for me, paying those extra pounds to escape being crammed into economy next to mask-wearing strangers will be worth it. We've done it a few times before, and it helped with my flying anxiety no end, probably because there were so many buttons and knobs to figure out in my little cockpit cocoon that it kept me occupied till we landed. So, at the beginning of the pandemic we switched credit cards and started collecting air miles points, to soften the blow when we do finally buy our next flights. I highly recommend factoring this into your holiday budget if you can!
Chewing gum
Chewing gum. It's such a simple, cheap concept yet one that could set you on the path to relieving some of your travel anxieties. Back in 2011 a Japanese study discovered that chewing sugar-free gum on a regular basis can in fact lessen feelings of depression and anxiety. This has been backed up by the Centre for Occupational and Health Psychology at Cardiff University who found that enjoying two bits of gum each day goes some way to reducing stress levels, even when performing difficult tasks.
Which is great news when it comes to travelling, as you can chew gum pretty much anywhere, including on planes, public transport, or even on the beach! It's a handy pocket stimulus that you can keep with you at all times, and that familiar presence is a reassurance in itself. Indeed, science suggests that a great way to help manage stress and mental health issues is by turning to comforting, familiar activities – and enjoying a bit of sugar-free gum is such an easy way to do this.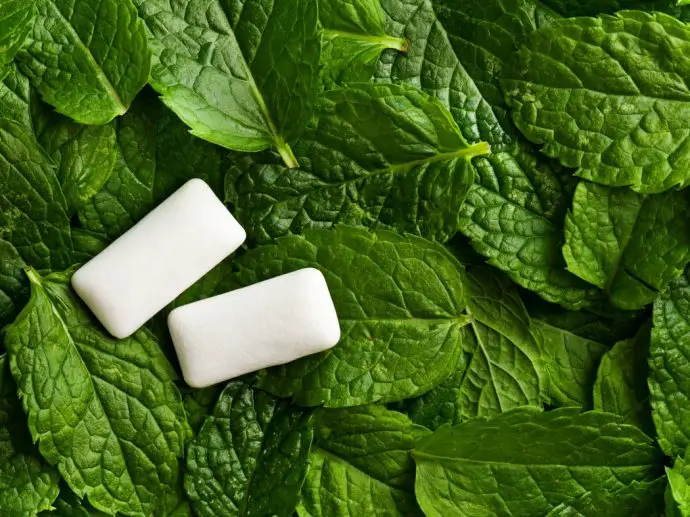 It's super important to take care of your oral health as well as your mental health whilst you're away travelling, so this is like getting a 2-for-1 bonus! Healthy saliva production is of huge benefit to keeping your mouth fighting fit, which can be easy to forget about when you're far from home. Who knew that sugar-free gum could be such an effective stress buster. Go on, give it a try and let us know how you get on.
Regular exercise
It sounds obvious, but engaging in some form of physical exercise can work wonders for your mental heath. It may not solve all your problems overnight, but it sets you up in good frame of mind for the day ahead, and makes you feel pleased with yourself too. This doesn't mean you have to sweat it out in the gym, and indeed many people aren't quite ready to get back to exercising in such a public environment, me included.
Just taking a walk in the fresh air can be equally effective, and is highly recommended by health experts for both its mental and physical benefits. 'Forest bathing' is one of the latest concepts being thrown around when it comes to using the natural environment to stimulate positive mental energy, but really all it means is get out there, go for a walk and surround yourself with trees and fresh air. Indeed the restorative effects of the countryside and nature is something that money really can't buy!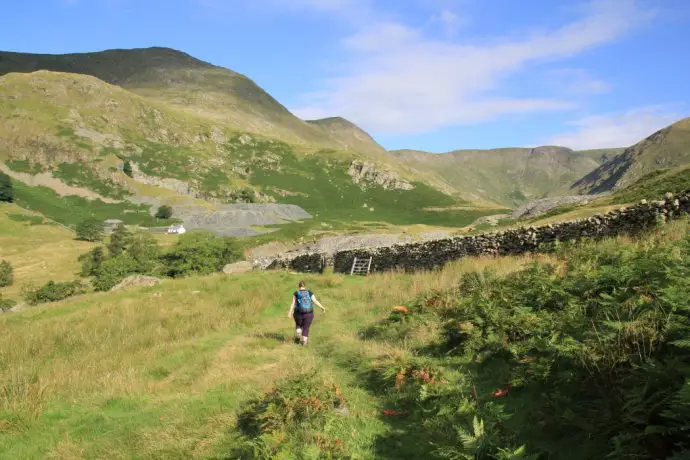 I'm lucky in that I live up here in the Lake District, with easy access to fells, lakes, and lanes. I try and get out for a long walk a couple of times a week, and on those days I can feel my mood lifted, no matter what rubbish I've had to deal with lately. Wild swimming is another popular outdoor activity, and although the water is often pretty chilly, it lifts the spirits in a way that no amount of lengths in the pool would.
Wherever you are on holiday, there will be opportunities to get out and enjoy a bit of exercise in the fresh air. Whether that's taking a walk along a beach, enjoying a dip in the sea, or climbing a mountain, the choice is yours.
Destination research
If you're worried about the situation on the ground, and the current preventative measures in place, then you need to do a bit of research. Start with the Foreign Office advice for the country you want to visit, and take it from there. To put your mind at rest you'll need to find out the rules about social distancing, mask wearing, and of course quarantine so you can go armed with the facts. A bit of knowledge goes a long way to alleviating travel anxiety, and will make things much smoother for you when you're away.
If you're concerned about catching the virus during your holiday, make sure you look into the healthcare situation in your destination before travelling, so you can be confident that you will be taken good care of should the unfortunate happen. Make sure you take out adequate travel insurance before you leave home, that will cover you for any pandemic-related issues. You should also check that your policy will support you in the event of having to cancel your trip, or at least book with a provider who has clear cancellation terms on their site. Many are now offering refunds or postponements to encourage people to book, so don't forget to factor this into your planning. It's just one less thing to worry about when you do eventually get away.
Finally, read reviews from guests who have recently stayed at your hotel, or used your tour operator. This is perhaps more important than ever, to ensure pandemic precautions are being adhered to and taken seriously. It will help give you the confidence to click on that booking button and at last have the holiday that you so desperately need.
Do you suffer from travel anxiety? Share your experiences with us in the comments and let us know your tips for coping when you're away from home.