The last thing you want to do on your holiday is worry about safety. Trips away should be about relaxing and discovering new places, rather than stressing about your valuables, or wondering whether you're going to get ill. We've had our fair share of mishaps during our travels, from having our belongings and passports stolen in Tenerife to innocently stumbling into a shoot-out between drug runners and the police in Lesotho. Then there were all those times when we've been ill with food poisoning, which is never fun when you're far from home and have a busy sightseeing schedule to stick to. All of this experience means we've learnt a thing or two about staying safe on the road, so read on for our top tips on avoiding calamity on your travels.
1. Don't flash your valuables around
It's seems obvious, but having your valuables in plain sight is just asking for trouble. First things first, if you can do without something expensive, leave it at home. Consider whether you really need the sparkly jewellery or that watch you love so much. Just walking down the street displaying your wealth is like adverting to potential thieves, so don't give them cause to look at you twice.
Never take anything away that can't be replaced. If you do have to take valuable items on holiday, like cameras and sometimes laptops, it's a good idea to keep them hidden when not in use. Book a hotel room that has a safe, so you can lock your gear away when you don't need it. Also double check that the safe is securely bolted to the wall, as some are simply placed in a wardrobe and could easily be carried off by anyone!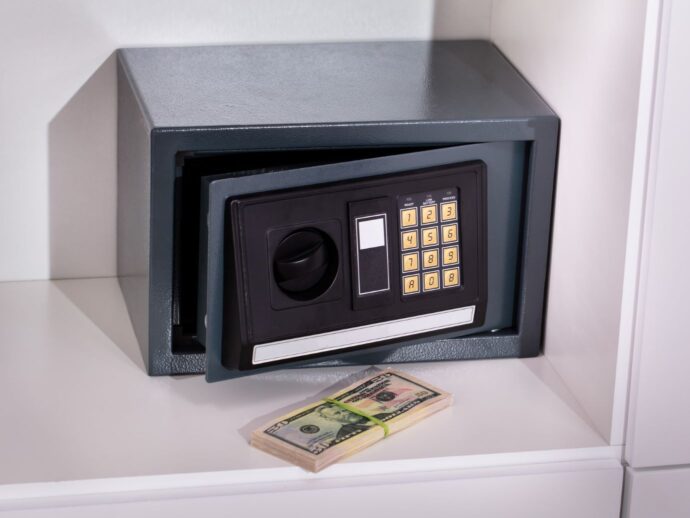 Some travellers like to use money belts under their clothes, for carrying smaller day-to-day valuables. By all means give this a whirl, but it's a bit old school and everyone knows about them. Plus they're not great if you're visiting a hot country and just add to the discomfort! Other people like to use clothing with secret pockets, or even stuff some cash in shoes or underwear, in case of emergency.
2. Keep track of your luggage
If you can travel with just hand luggage when flying, that will cut down stress when it comes to the possibility of lost luggage. It's not a great feeling to arrive in a new destination only to discover your suitcase is nowhere to be found, especially if you've come from somewhere cold and aren't dressed for the heat. Yet often a 10 kg cabin bag just isn't big enough, so you have no choice but to check in a larger case.
In the event that your luggage doesn't make it to your destination, having a personal GPS tracking device inside will give you peace of mind while the situation is being resolved. You'll be able to follow your suitcase's journey online, no matter where it is in the world, which can help you gauge how much clothing you might need to buy to tide you over. The important thing is to get a tracker with a long battery life so you can keep tabs on your belongings even if it takes weeks to process. Having a tracker can also assist police with their enquiries if your luggage is stolen during your holiday.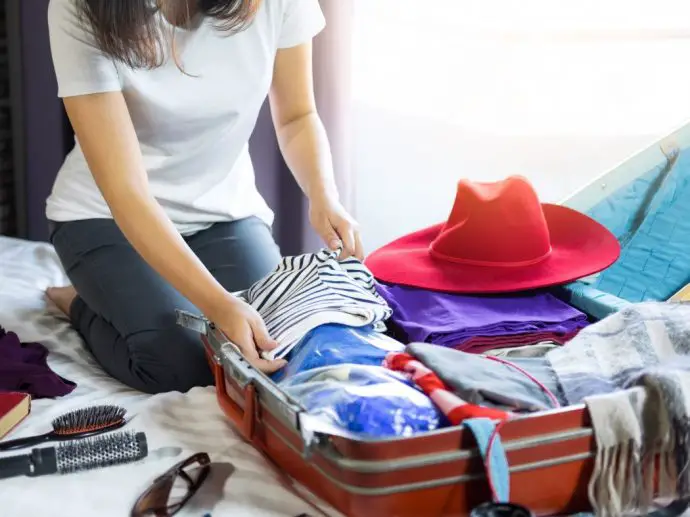 With all this in mind, it's a good idea to pack some essentials in your hand luggage, just in case your larger bags go missing. And if you're travelling with a companion, try and share out your belongings between both cases, so that if one gets lost, you still have the other to fall back on.
3. Carry a portable power pack for your phone
Mobile phones can be a life saver (sometimes quite literally) when you get into a pickle during your holidays. Whether you need to ring the emergency services, check an online map when you're lost, or just book a hotel room for the night, having a phone is an essential part of your travel arsenal.
The trouble is, the battery power of a phone doesn't last forever, and you can't always be returning to your hotel room to charge it up. That's why carrying a small, portable power pack in your day bag can be the difference between a great day out and a potential disaster. They don't weigh much, and can easily be slipped into a pocket if necessary.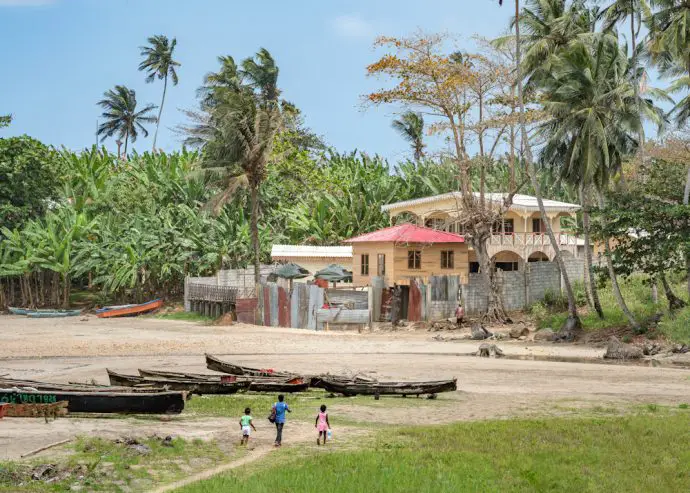 Power packs are essential if you're visiting remote areas, like the Amazon rainforest or the Himalayas, where charging points are few and far between. Having your own means of charging your phone just gives you one less thing to worry about.
4. Avoid ice and salad
In many countries around the world, food and water hygiene aren't an issue. Yet in some places, just one innocent forkful of dinner can ruin a trip by giving you the dreaded travellers diarrhea. If you're visiting South America, South East Asia, or Africa, it's sensible to be wary of how your food is prepared. The water here is often untreated, and can carry harmful bacterial that as tourists we're not yet immune to.
In these situations it's best to stick to cooked food, avoid salads that may have been washed in water, and never ever ask for ice in your drink! If you order a bottle of water, make sure the seal is unbroken before you accept it. Illness caused by food or water contamination isn't usually life threatening, just awful to have to contend with, and often means you'll be laid up in bed for a few days trying to shake it off. Diarrhea, vomiting, and fever are all common symptoms. Therefore, if you can avoid getting ill in the first place, that's the way to go!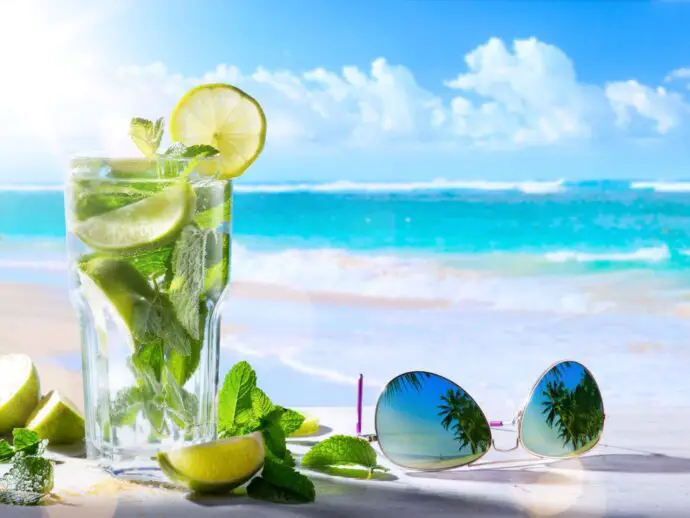 If you do get ill, drink plenty of water (from a reliable source!), and consider taking some rehydration fluids to speed up the recovery process. Some people like to have anti-diarrheal medicine in their travel first aid kits, and this can be helpful for immediate relief, especially if you have to be travelling that day. Yet they're no substitute for drinking water and flushing it all out of your system. (Disclaimer: we're experienced travellers not doctors – you should always seek advice from qualified medical professionals if you're feeling ill).
5. Always tell someone what your plans are
Whether you're going out on a day trip to a waterfall, or taking a domestic flight to a neighbouring island, it's important that someone knows where you're heading. Just in case of emergency. This is so that you can be contacted if necessary, but also helps if you get into difficulties and have no way of communicating to the outside world. If you don't show up where you're supposed to, then people will know to come and look for you. For example, there are often news reports about people getting lost in the Australian outback, and many of those found had told someone where they were heading.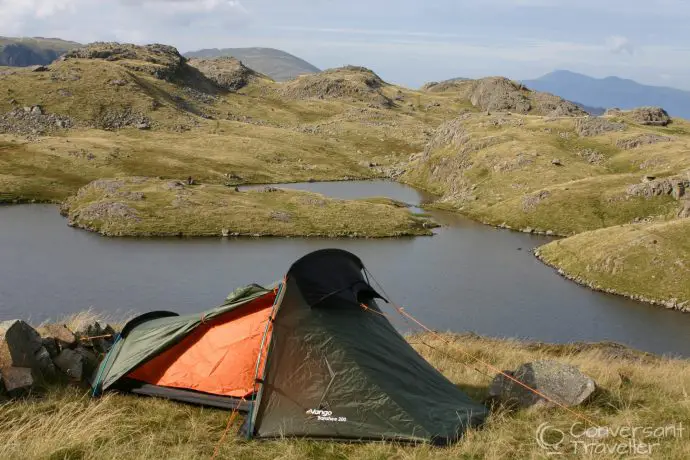 This is especially important if you're travelling to remote areas, or journeying alone, and will give you a little extra reassurance knowing that someone out there knows where you are. If you have a set schedule, you can send a copy of your itinerary to a family member or friend, with details of flights and hotels so that your movements can be traced if needed. It's just an extra level of safety which is never a bad thing when you're far from home.
6. Take out travel insurance
This is an absolute must, even if you're simply travelling around your home country. You never know what might go wrong on your holiday, and having insurance cover means that all will not be lost should the worst come to pass. It's worth noting that no two policies are the same, so do check the wording carefully to see what's covered. Both single and multi-trip insurance is available, so if you're planning on taking several holidays a year, then the latter might be more cost effective.
The most important clause to look at is the medical and repatriation one, to make sure you're suitably covered should you have an accident or become ill whilst you're away. You hear all the horror stories about travellers being stuck in hospitals abroad because they didn't have insurance to get them home for the treatment they need – don't let this be you.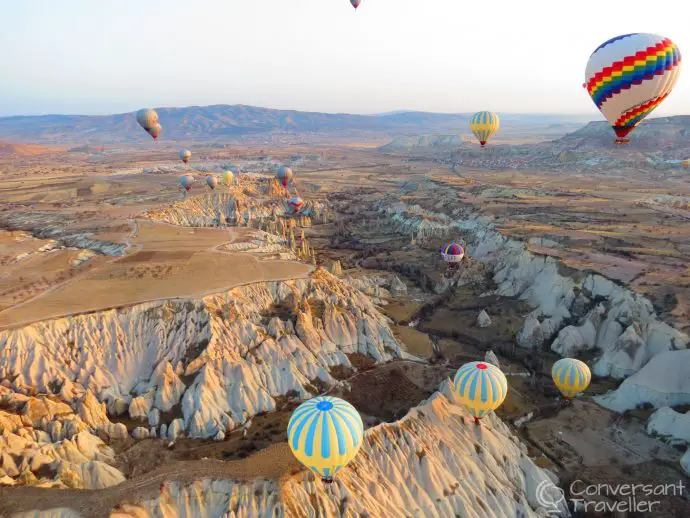 It's worth noting that not all activities are automatically covered on general travel insurance policies. If you're planning on doing anything adventurous like scuba diving, quad biking or hot air ballooning, you may have to pay a surplus to get them included.