Our wedding was the best day of our lives. We had blissful weather, our very own castle, and everything ran like clockwork. I even managed not to trip over my long Medieval-inspired train as I tottered down the aisle in the ancient chapel. Always a bonus. Yet even as we were showered with confetti, plied with champagne and photographed on yet another throne, our minds were already racing ahead to the honeymoon. Which made us feel a bit guilty. Surely the holiday shouldn't be just as important to us as the wedding?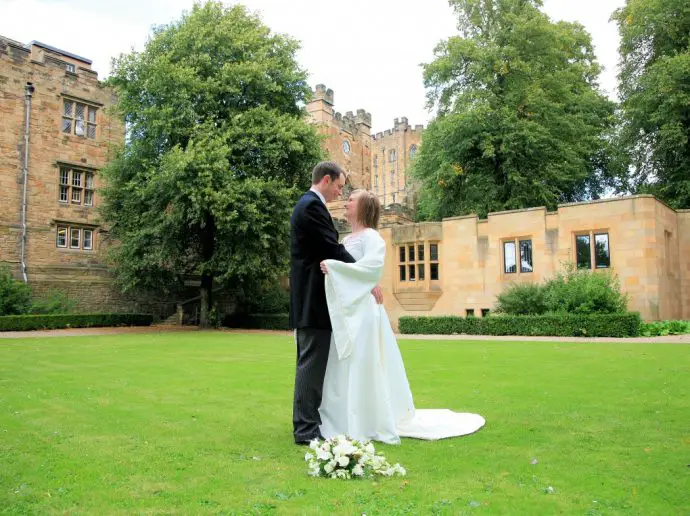 Whilst we wouldn't change a thing about our special day and the ensuing adventures we had in South America (except perhaps the sea-sickness in the Galapagos), I think if we did it all again, this time we'd go for a destination wedding. After all, it's possible to have your perfect wedding abroad as well as at home! Here are some of the best places to get married abroad:
Best for Iconic Romance: AMALFI COAST
There's a reason the Amalfi Coast is known as one of the most romantic destinations in the world. Its azure waters, dramatic cliffs and pastel-coloured fishing villages make this area of Italy an excellent choice for a wedding.
Whether you fancy getting married in a medieval building in the heart of Sorrento such as The Cloisters, or out on picturesque terraces overlooking the ocean, you'll be spoilt for choice. It's not a bad place for a honeymoon either!
Best for Sand Between Your Toes: THE BAHAMAS
This Caribbean island paradise is the ideal location for a perfect beach wedding abroad. Known for its elegant resorts, surreal sunsets and welcoming communities, The Bahamas is a haven of barefoot luxury where your wedding guests could even include a passing pod of dolphins.
After the beautifully relaxed beach nuptials, honeymooners can head into the azure waters for a spot of snorkelling, lounge around in private plunge pools with glasses of fizz in hand, or even swim with pigs!
Best for Adventurers: NEW ZEALAND
New Zealand is a really popular destination for honeymooners at the moment, so why not make it the place where you get married too? Famous for its dramatic landscapes and epic adventures, New Zealand is ideal for a destination wedding for those who enjoy the great outdoors and stunning scenery.
You can exchange your vows in all sorts of wonderful locations, from idyllic churches on remote lake shores to mud baths in geothermic Rotorua, or you could even have a heli-wedding at the top of the Tasman Glacier beneath the mighty gaze of Mount Cook. Then go and spend your honeymoon sampling local wines in picturesque vineyards, sailing on catamarans around the beautiful Bay of Islands, and exploring peaks and sounds to your hearts content.
Best for Celestial Blessings: ICELAND
Weddings aren't all about sipping cocktails on sunny beaches. They can be about wrapping up warm and tiptoeing through the snow with your loved one too! And if you head to Iceland for your dream destination ceremony you may well end up saying your vows beneath a celestial sky thanks to the strange and wonderful dancing Aurora Borealis.
If the Northern Lights don't make an appearance on your big day don't worry, there are still plenty of thundering waterfalls and quaint snow-covered churches where you can do the deed. Getting married here is certainly something different, and as Iceland is really easy to get to from the UK it's great for any guests who don't wish to fly long haul.
Best for Wilderness Weddings: SOUTH AFRICA
South Africa is one of our favourite destinations for a romantic holiday. We always like our trips to be full of contrasting experiences and there's no better place than South Africa to do this. The country is ideal for a twin-centre wedding and honeymoon, offering everything from coast and mountain to city and of course bush.
There are safari options for every budget. Luxury is something they do well here, and getting married against a backdrop of open African savannah or a dramatic mountain range is something you'll never forget. You may even have an elephant or two trundling past in your wedding photos.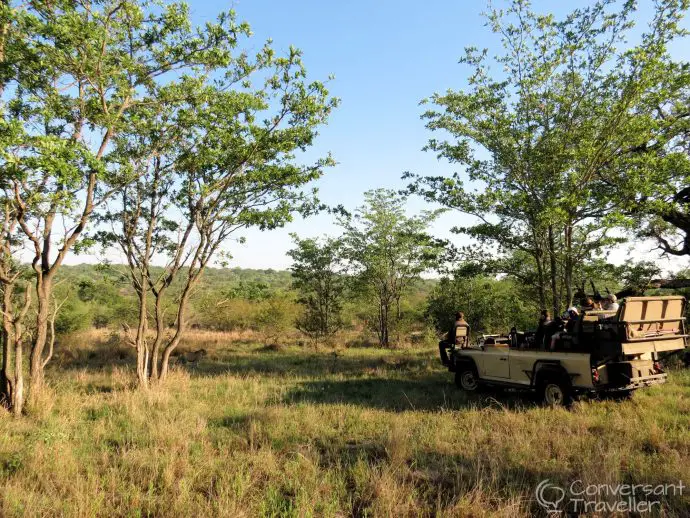 Best for Beaches and Ruins: MEXICO
Whether you're standing barefoot on the sand at a secluded beach on the stunning Riviera Maya, or on a lofty sky terrace overlooking the shimmering Caribbean Sea, Mexico is the place to go for scenic outdoor ceremonies. Luxury here is affordable and perfect for larger groups if you can persuade all your family and friends to join you in paradise.
After the wedding you're all set for the honeymoon of a lifetime, with a huge range of romantic Mexican accommodation on offer across the country. If you're feeling energetic there's snorkelling, kayaking or exploring the mysterious Mayan ruins on offer, or for a bit of relaxation time head down to the beach for a massage and a picnic, or dine on world-class lobster by candlelight beneath the twinkling stars.
Best for Countryside Loving Gourmands: TUSCANY
Imagine getting married at a traditional villa or farmhouse in the heart of Tuscany, surrounded by rolling green hillsides carpeted with vineyards. Your ceremony backdrop will be delightfully manicured gardens with quaint little fountains and sun terraces. It's the perfect spot for an intimate and tranquil celebration, and being Italy you just know the culinary side of things is going to be out of this world.
Or perhaps an achingly romantic old palace in the heart of Florence is more your thing. One that is home to Roman ruins as well as a Medieval fortress and comes with its own Renaissance paintings, tapestries and even works by Michelangelo himself!
Best for Show Stopping Splendour: LAS VEGAS
This one is all about the ultimate in indulgence and over-the-top luxury. If you can't do that for your wedding, then when can you? A Las Vegas wedding is all about glitz and glamour, The white-washed wedding chapels bring a touch of tradition as well as fame to your ceremony, and if you're an Elvis fan then a serenade is never too far around the corner.
For something a little quieter but no less spectacular, head to the dramatic Red Rock Canyon just outside the city, or even better, say 'I do' whilst perching in a helicopter hovering over the bright lights.
So would you venture abroad for your wedding? Is there anywhere else you could add to the list?
---
Enjoyed this post? Why not pin it for later…