This post contains affiliate links which means I may make a small commission at absolutely no extra cost to you. Thanks for reading. You can read our full disclosure policy here.
---
There are times when we're unable to travel, perhaps because of illness or difficult financial situations, but even if you're stuck at home, it doesn't mean travel is completely off the cards. There are many inventive ways to stay connected with the world of travel, you just need a little imagination. 
The world is a mess right now. Many of us are in self-isolation, and there's only so long we can rely on box sets, wine and chocolate hobnobs to get us through the day. The streets are quiet, the supermarket shelves are bare, and certainly no-one will be jumping on planes and heading off on holiday any time soon. But that doesn't mean we have to stop dreaming about travel, or indeed thinking about planning our next trip, whenever that might be. Here are a few fun things we can all do right now to ease the boredom, and keep that travel-flame burning bright.
Go on a Virtual Museum Tour
We loved visiting the Vatican Museums, and seeing the incredible Sistine Chapel on our last visit to Italy. But only because we were canny and visited during the Papal audience, which meant most people were out in the square rather than inside the museums. Normally they're packed and visiting can be quite a stressful experience, and to be honest we didn't enjoy our Sistine Chapel visit as much as we expected because we were all just herded through. But now you can visit from the comfort of your own sofa! Many museums have put together virtual tours so you can explore without the crowds, and for free! Which isn't a bad second to being there in person. As well as museums (including the Louvre, British Museum, Tate Modern and the Smithsonian), there are also tours of theatres, opera performances and even online yoga classes. We may be isolated right now, but the world is still right at our fingertips.
Walk Down Secret Streets on Google
I'm sure many of us have been on Google Earth to check out our own houses, and to see if we can spot ourselves in the garden or on the driveway! And you must've seen that hilarious story about the dog that photo-bombed every street-view shot on a South Korean Island. But have you ever used it for travel planning? Whether it's working out the location of a holiday cottage in the remote countryside, or seeing if there are any restaurants on the same street as your city hotel, Google Earth is an amazing tool! You can soar over the highest mountains, delve into the deepest canyons, and even walk amongst iconic city skyscrapers. It means you can explore hidden corners of the world you'd never even heard of without even leaving home. So pick somewhere random, zoom in and give it a whirl. You never know what you might discover. Also have a look at Flight Radar, it's an incredible tool that shows you all the aircraft currently in the sky – you can find out where each one is going, and discover some really random routes and locations. Surprisingly there still seems to be a helluva lot of planes up there even now. 
Get Stuck in to some Inspiring Travel Books
You don't have to be on holiday to feel like you've been transported to another place. A good book will do just that for you! I often read a few books in advance of travelling to a new country, to help me understand the culture and traditions, as well as a bit of the magic I hope to be experiencing. I'd love to tell you I delve into weighty tomes about the historical background and political landscape, but really I'm much more interested in fiction. It helps me learn without even realising it, and is the ultimate escapism tool! My favourites include The Return by Victoria Hislop (set in Spain's Granada), The Saffron Trail by Rosanna Ley (set in Morocco), and Papillon (set in French Guiana, and possibly our favourite book of all time!). 
If you have a Kindle e-reader then you can sign up to Kindle Unlimited and read as many books as you like for free. I just signed up and got 2 months FREE (you can cancel any time!). 
Find some Travel Movies & Shows to Watch
I've never been one for sitting still, or religiously watching TV shows and seeing the latest movies. I can't remember the last time I went to the cinema. Most of the time I'll come across something interesting and discover it was first shown years ago. But now I've got more time on my hands, and want a bit of escapism, I'm loving discovering movies like Under the Tuscan Sun and Lost in Translation, as well as box sets of shows that everyone else finished watching back in the 2000s. Yeah, I know, I'll just crawl back under my rock! I'm currently loving the 'Outlander' series on Amazon Prime (they do a month's free trial too) – a tale of time travel set against during Jacobite Rebellion in Scotland, featuring some of the best tourist sights the country has to offer. Now, am I going to get through 5 series in 31 days? Hmmm. 
The Best Travel Movies of All Time
Cook Your Favourite Dishes From Around the World
I often moan about not having enough time to cook. I mean really cook, by getting my hands into piles of ingredients that I've had to Google to work out what they are, and following a recipe that I need to do more with than just pretend to read. Now is the perfect to do a little experimenting in the kitchen, and whilst it may be difficult to buy some ingredients at the moment, you might be surprised at just what you can manage. We cooked a proper chow mein at the weekend, it appears pak choi and lemongrass aren't on the panic-buyer's lists! This weekend we're doing a Moroccan tagine from a recipe book we were given after a fun cooking class at La Maison Arabe in Marrakech. The best thing is, most of the ingredients are spices, dried fruit, nuts and stock, which we have plenty of in the cupboard. All we need is chicken and an onion! 
Try these Recipes from Around the World
Try and Win A Holiday
Many of us have a fair bit of unexpected time on our hands, so why not put it to good use and see if you can bag yourself a free holiday to celebrate when the time is right? Here are a few that are currently open, with prizes for travel later in the year or during 2021. For more, just search for "travel competitions" online, it's really that easy! Good luck. 
A six-night safari for two in Botswana (closes 30th April 2020)
£500 voucher for a Norfolk Cottage holiday (closes 5th April 2020)
A six-night holiday for two in the Maldives (closes 30th April 2020)
Three nights in Helsinki (closes 6th April 2020)
A pair of Return Flight Tickets with Jet2 (closes 14th April 2020)
A four-night stay in a Corfu villa (closes 14th May 2020)
A Holiday for Four to Croatia (closes 14th April 2020)
A seven-night trip to Barbados (closes 7th July 2020)
A Four Night Foodie Adventure to Norway's Lofoten Islands (closes 16th April 2020)
A surfing trip to the Maldives (closes 30th April 2020)
Learn a New Language
Have you always wanted to speak to locals in their own language, and do more than just order beer and chips at a restaurant? Well now is a great time to try, and with lots of online courses it's really easy to give it a go. Think about where you might want to head next and take it from there. There are several free apps like Duolingo which is a good place to start without having to commit financially. For a subscription course which includes free lessons to sample, try Babbel. 
Free Language Learning Websites
Read some Travel Blog Posts for Future Inspiration
Okay, so this is a truly shameless plug to ask you to have a gander at some of our other posts. But we don't think you'll be disappointed! Here are a few of our favourites to get your teeth into, go on, have a laugh at our expense:
Camel trekking in the Sahara – why Hubbie refuses to ever do it again!
That time I mistook a tiny creature for a rampant couple on honeymoon in Bali
Getting caught in a drug-smuggling shoot out in Lesotho
Another smuggling tale, this time in the Galapagos
The most unromantic honeymoon ever
Test your  knowledge with Online Travel Quizzes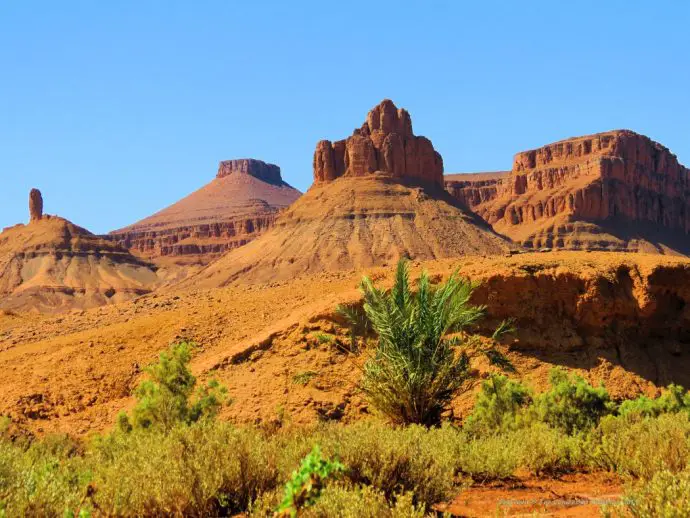 Hands up who secretly loves showing off at pub quizzes when the travel questions come up? Just me? Oh, okay. But whether you're a quiz buff or just a seasoned traveller, challenging yourself and even playing against others online is a really fun way to enjoy a bit of virtual travel. Do you know what the Capital of Greenland is; which country exports the most pineapples; or how artificial intelligence is changing holidays for the future? Get your thinking caps on and give it a whirl. There are thousands of quizzes to choose from, but these should get you started. Hostelworld have curated the 9 best travel quizzes of 2020, whilst CN Traveller have 100 questions ready to test your travel knowledge. 
Explore the British Countryside and Stay Close to Nature
If you're in the UK and not yet in complete lock-down, there are still ways of getting out and exploring without compromising anyone, so long as you're sensible, and keep away from other people who might be doing the same. The National Trust have announced that they'll be keeping as many of their gardens and parks open for free during the foreseeable future. Indoor areas including cafes, shops and houses will of course be course closed, but people will be able to enjoy some open countryside spaces, whilst of course observing social distancing measures. Exercise and staying healthy is super important right now, so if you are able, do try and get some fresh air. As government advice develops, this could of course change, so keep an eye out here for updates on National Trust premises.
Arrange a Spa Day at Home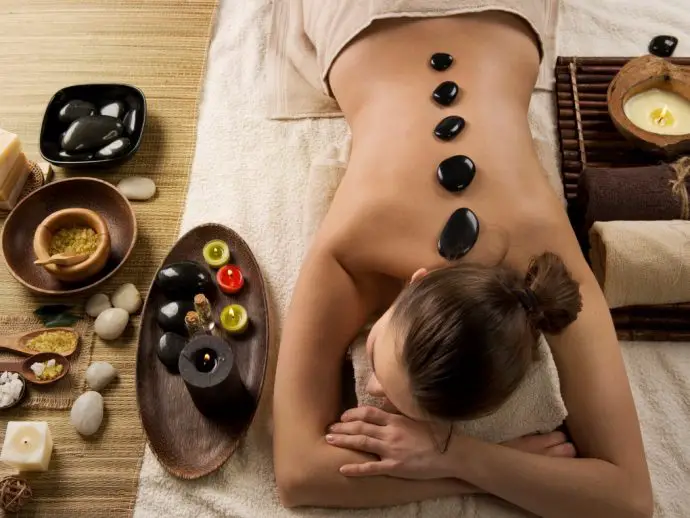 Spas and wellness experiences are a key feature of many holidays, but you don't need to travel abroad to enjoy a few hours of pampering. Salons around the country are now opening up for treatments, but if you don't yet fancy heading out into town, why not consider using professional mobile beauty services at home instead? There's everything from massages and blow drys to manicures and facials on offer, whether you just want a quick treatment or a whole afternoon of indulgence. You'll feel comfortable on home turf, whilst feeling rejuvenated and self-confident afterwards. Or if you prefer some DIY pampering on your staycation in the UK, just order some face masks, fill that bath with bubbles and crack open the prosecco. It's almost as good as being on holiday!
Finally get around to Organising your Holiday Photos
For most of us, the days of printing out holiday snaps and arranging them in photo albums is long gone. Which is a shame because so often the pictures just sit on a computer and are rarely looked at. Instead, we always do a photo book of each trip we take, using online software that allows you to drag and drop images on a page and arrange them however you prefer. It's a really fun way of keeping those memories alive, as well as showing your friends and families when they ask (and even when they don't!). We personally love Bob Books as the format is easy, the finish is high quality and there is more flexibility with page layout options than many other companies we've tried. 
Start Your Own Travel Photo Book
Plan an Amazing Holiday for 2021
When the world is back to normal we're all going to be desperate for a holiday. To get out of the house, to sleep in a different bed, to socialise with our friends and family, and to reward ourselves for having to deal with the frightening chaos of 2020. It'll help get us all through the dark days, and it's always good to have something to look forward to. We often plan our own trips more than a year in advance, so really for some of us, researching for a 2021 trip now won't be that unusual. There will probably be some amazing deals to be had in a few months time to help jump-start the tourism economy again, so it's good to have a bit of a plan in place so you can pounce when the time is right. You might want to consider where your tourist $$ are going to help the most, although at this rate it does seem like the whole world will be in need of support. Start looking for inspiration now – create a travel bucket list to fuel your wanderlust until you can travel again.We're probably going to head to Morocco, as we know such a large part of the economy there is based on tourism, and we'd like to give back to a country that has welcomed us so many times over the years. Although some beach time on Sao Tome and Principe is rather appealing right now! 
I just want to say a huge thank you to my best mate for giving me some of these ideas, and suggesting I write this post in the first place. I've been sitting here feeling sorry for myself, and totally uninspired when it comes to writing for the blog, but a little kick up the backside goes a long way! Thanks L!! 
Do you have any other ideas to add? Let me know in the comments!
Pin me for later…