'Digital Nomad' is a hot topic right now, with more and more people ditching the 9-5 in favour of a life of independence, creativity and travel. Social media is flooded with images of people working from beaches, lounging by the poolside with their laptops, and meeting up with other expats for long lunches in local cafes. As long as they have an internet connection they can work from anywhere in the world.
Yet whilst it all sounds glamorous and fun, it's important to carefully consider just what this lifestyle involves before taking the plunge. There's a lot more to it than jacking in the job and buying a one-way flight to paradise.
Here's our top tips on your first steps to becoming a digital nomad:
1. Look for Location Independent Jobs
Decide What You Want to Do
The best way to start your digital nomad life is by securing a location independent job before you leave home. That way you can travel with confidence, knowing that you have immediate employment to keep you earning from the moment you arrive. To do this effectively, you need a skill that easily transfers to remote online work.
For example, I'm a blogger and copywriter and work for clients all over the world producing web content, which is something I can do from anywhere, at any time. Other popular digital nomad jobs include web development, online teaching, programming, digital marketing, customer support and design. Many first-time digital nomads who don't have specific skills for these sort of jobs tend to become 'virtual PAs', helping out clients with administration tasks and diary scheduling.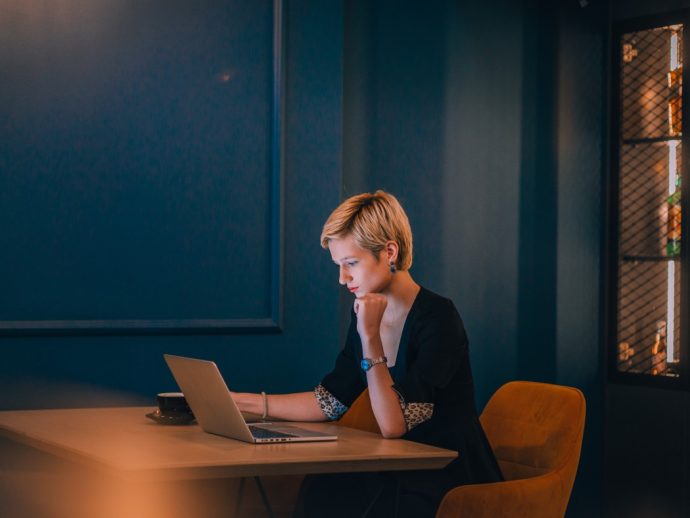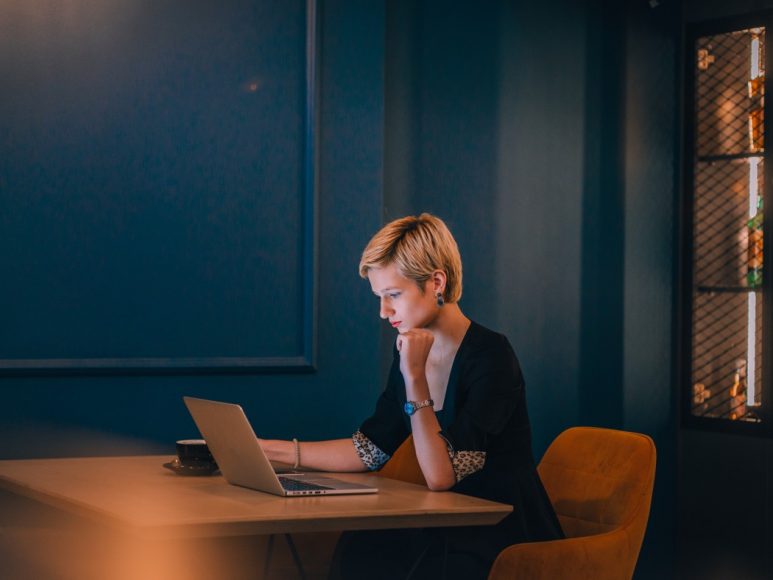 To get ready for your new digital nomad role, consider establishing an arsenal of online tools to help you with certain aspects of your job. This could be anything from stock photography sites and project managements apps to plagiarism checkers or even a screen recorder if you're likely to need to record online calls or meetings.
If you love your current job and feel you could perform it well from the other side of the world, then why not ask your employer if you can work for them remotely? You never know, they might just say yes, especially with the current home working trend gaining momentum.
Don't Forget About Taxes
You will need to set yourself up as a freelancer, and look into tax implications depending on where you're from, and where you're heading to, so make sure you keep comprehensive accounts. Never assume that once you've left your home country you don't need to pay taxes – because you do!
Non-Digital Jobs
You can also consider 'on-the-ground' jobs if you know you'll be staying in one place for a certain amount of time, like becoming a tour guide, working in a cafe or bar, or even teaching English at a local school. These are only sustainable if you're not moving around, so it's always best to have other online job options too.
2. Plan Your Finances
Build Up Some Savings
It's super important to have a bit of a buffer in the bank whilst you're finding your feet in the first few months. We recommend having enough to last you at least 6 months in your intended destinations, just to give you breathing space as you build your client base, or look for jobs.
It can be difficult to predict your working hours too whilst you're still getting established, so having a bit of money put aside to tide you over in rough weeks is essential. And if you find you're eating into your savings more and more each month, it's a clear indicator that things aren't going as expected and you might have to consider a Plan B. Always keep enough in the bank to purchase a flight back home, just in case!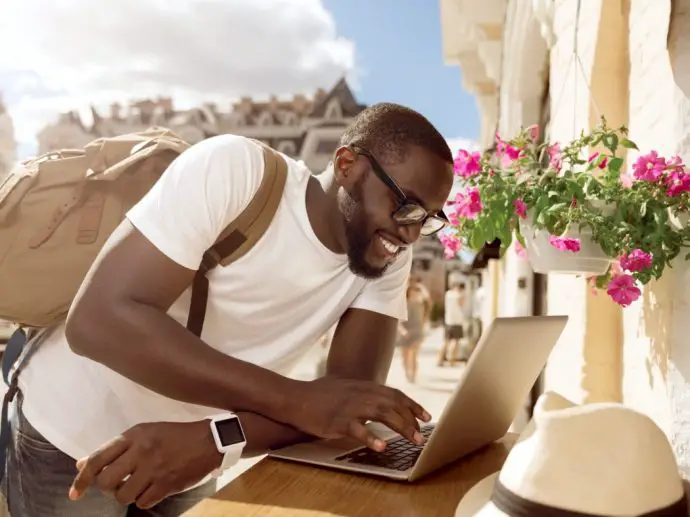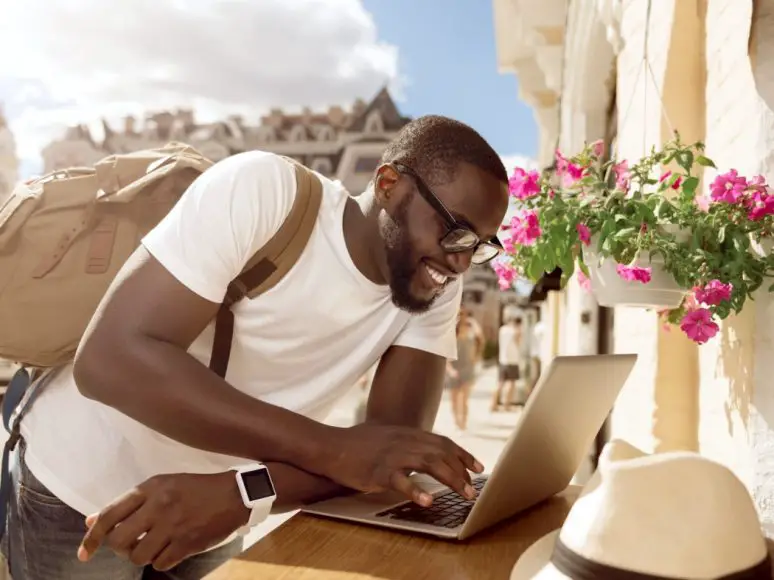 Reduce Your Monthly Spend
As you plan your new life, make sure you take steps to reduce your monthly spend before you leave, to help save up as much as you can. Consider cutting out things like gym memberships, takeaways, magazine subscriptions, impulse purchases, and all those cups of coffee that tend to add up without you noticing. If you rent accommodation, can you move somewhere cheaper for a few months? Or perhaps take on a lodger if you have a spare room for a bit of extra cash. As they say, every little helps.
If you have annual memberships or subscriptions find out if you can cancel them before the term has ended to claw back a few pennies, especially if you have an expensive yearly travel pass.
Be Aware of Your Initial Investments
Becoming a digital nomad isn't just a case of upping sticks and hot-footing it to the furthest beach. You need to work out what initial investments you will have to make, including flights, visas, inoculations, health and travel insurance, accommodation, food and equipment. Also think about what will happen if you need to buy a new laptop, and make sure you keep some money aside for times like these.
Sell What You Don't Need
Most of us have houses full of material things we've accumulated over the years, and whilst some items will be too sentimental to discard, you may find there are several things that you could sell. After all you can't take it with you! Dig deep into your garage and make a list of all the household items that you've stored just in case you need them in the future, like boxes of laminate flooring for emergency repairs, spare kitchen floor tiles for when one cracks, and unused lampshades you've saved for a rainy day. Nearer your departure time, think about putting furniture and household accessories for sale online, perhaps on eBay or Gumtree, or even the Facebook Marketplace which is quite popular for local sales.
Be strict with yourself, and keep your must-haves to a minimum, maybe in a box or two that can be stored with friends or family whilst you're away.
Car owners should consider selling their vehicle before heading off, to avoid future maintenance costs for something you won't be using. Plus find out if you can claim anything back on your road tax and insurance if they're not due to expire for some time.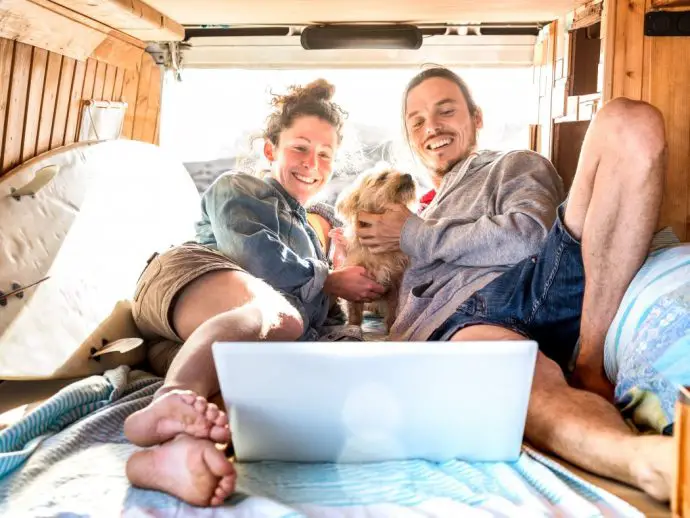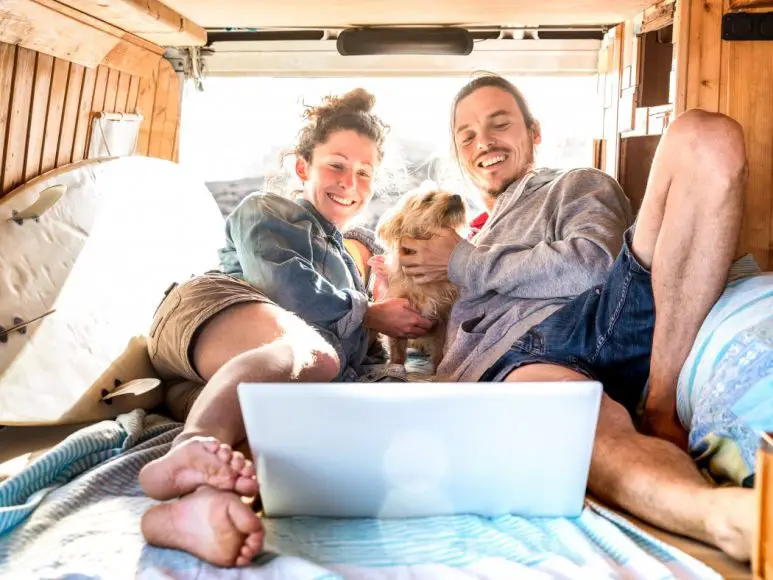 Work Out a Monthly Budget
Once you've decided on a destination, do some research and work out how much you will need to spend each month on food, accommodation, transport and other general living costs. Then add a bit to cover unexpected costs!
3. Leave the Door Open to Return
The digital nomad lifestyle isn't for everyone, and you might not realise this until a few months (or even years) down the line, so you should always have a bit of a back up plan if you decide to return to 'normal' life. Things do change, and there are numerous people who have loved living the digital nomad life for a few years, but eventually decide to return home and find they have to start life again from scratch.
Just remember, there is no shame in changing your mind!
Keep a Home Base if Possible
One of the most important things to consider is your property. If you own a home, think about renting it out so that you stay on the housing ladder, something you will appreciate if you return home later in life when it may be too late to secure a mortgage due to your age. Another option would be to down-size to an apartment, which will have smaller monthly payments and will still mean you'll have bricks and mortar waiting for you down the line. It's a complicated business trying to figure out what the best option is for your individual circumstances, so use a mortgage calculator and speak to an advisor before making any big decisions. Just try not to get so caught up in the excitement of leaving that you forget to plan for your future.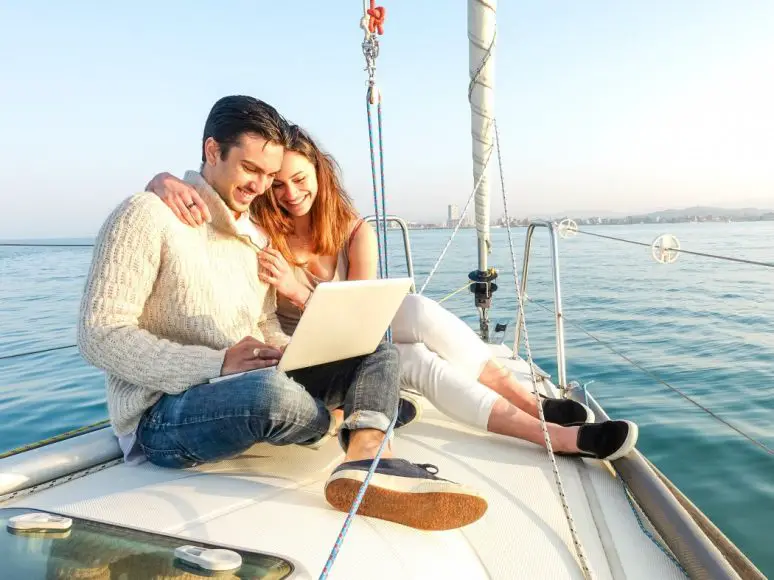 Leave Your Job on Good Terms
When quitting your job, leave on good terms and be positive and respectful, keeping the door open should you wish to come back at some point. At this stage you don't know what your future holds, so it's wise to leave open as many doors as you can. Some employers may welcome you back at a later point, whilst others could even consider keeping you on as a remote worker. If you've enjoyed working there and feel a little sad at leaving, do think about all possible options to continue and maintain this relationship.
4. Decide on a Location
Finally, and perhaps the most exciting stage of planning to become a digital nomad is deciding where you want to base yourself. Of course you may want to move around frequently, with travel being at the heart of your decision to go, but it's always best to plan to stay in one place for at least a few weeks to give you time to settle into the lifestyle.
Climate
Think about the climate. If, like most people, you want somewhere warm and tropical, do think about whether you could realistically work in hot temperatures, and consider that you'll probably want to rent accommodation with air conditioning which will be more expensive. Many places in tropical climes also experience monsoons, so plan ahead if you'd prefer to avoid these locations during the wet seasons.
Whether you want to build websites from a beach in Bali, ghost write a raunchy romance novel from your campervan in the Alps, or set up a real-life business in Dubai, the world really is your oyster. Just don't forget to think about the weather before taking the plunge.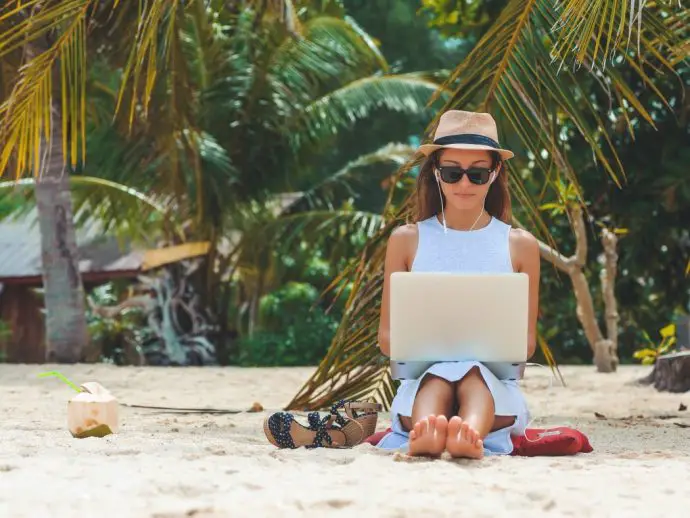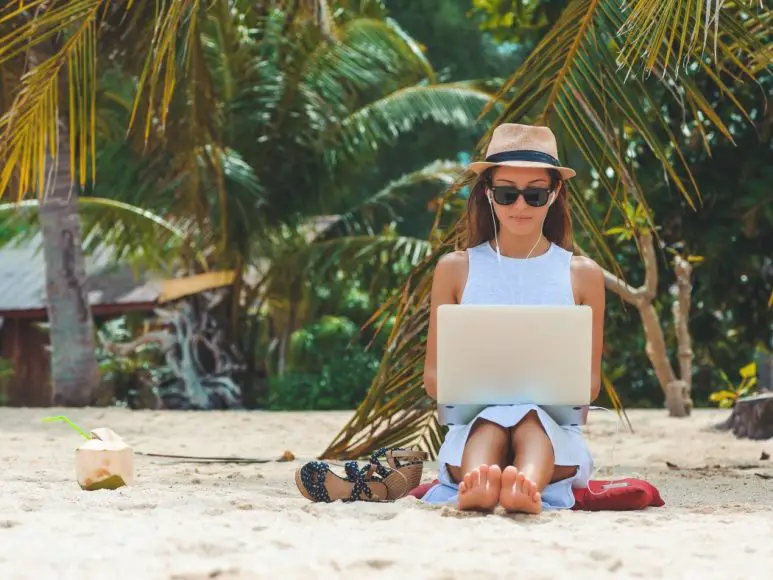 Cost of Living
Some places are cheaper than others, so if you're just starting out you might like to head somewhere like South East Asia where your money goes further. If you're working for clients who are paying European or American rates but you're living in a country where the cost of living is much cheaper then you'll be able to earn a lot, or choose to work fewer hours a week! Have a look at Nomad List to give you an idea of monthly rental costs in different parts of the world.
Bali is a popular digital nomad destination for first-timers, and there's heaps of information online about settling into expat life there. However the island has recently become more expensive due to the influx of outsiders, so choosing more traditional locations that are less associated with digital nomads could be a wise move.
Internet
Perhaps the most important factor in deciding on a location is the presence of internet. Without it, you can't be a digital nomad, and if it's patchy you'll have no end of headaches, and risk being unable to meet client deadlines. Most of the more popular destinations do have wi-fi these days, but more rural areas often don't, so do your research well ahead!
Visas
Every country has its own visa regulations, so make sure you check these out ahead of making your decision. Some places allow you to stay for certain periods on a working visa whilst others don't require one at all. If visa runs are required, think about how easy that will be if you're staying in a single location for an extended period of time.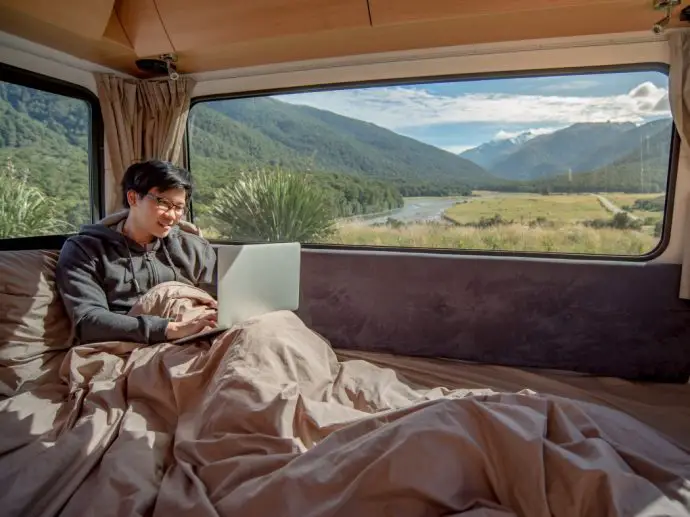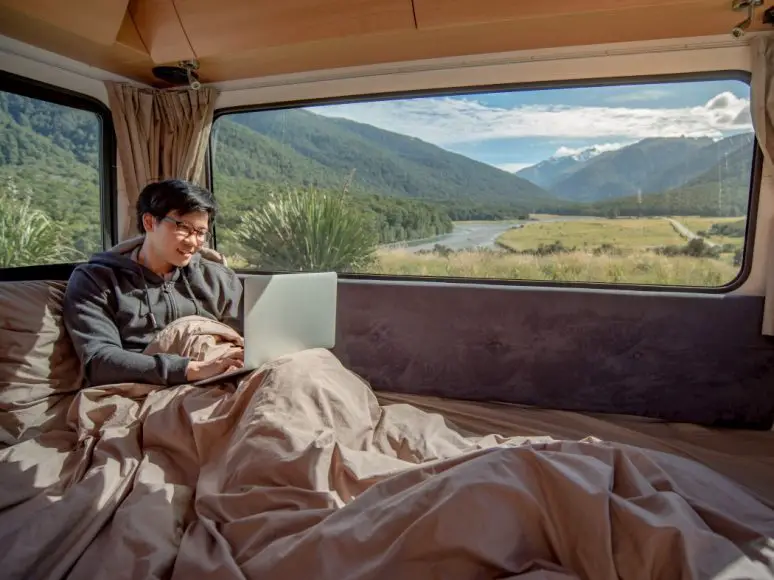 Community
Having a vibrant local community should probably be at the top of your check list when it comes to choosing an digital nomad destination. Think about whether you're looking to get involved in a thriving expat community, or whether you prefer the experience to be more 'authentic' with opportunities to get to know the locals. Either way, it's important to socialise with your fellow residents, who will be a mine of information about the practicalities of living there, as well as the best places to eat, and how to spend your time off.
Have a look into whether there are any co-working spaces in your chosen location, because you might want a change of scenery from time to time, and they are a great way to meet other like-minded people.
Finally, once you're on the road and have started your new digital nomad adventure, don't be afraid to move on if things aren't quite working out. Different people thrive in different locations, so do try a few to help discover what sort of place best suits you. If you remember it's a lifestyle choice rather than a holiday, then you won't go far wrong!