One of our most precious commodities when travelling is our independence. Readers of Conversant Traveller will know that Heather doesn't like being told what to do when we're exploring (to be fair she doesn't like being told what to do at anytime!) which is why it's very rare that you'll find us on an organised tour. It has nothing to do with the tour theme or the destination. It's about someone dictating what we'll be doing and when we'll be doing it. I've even sat in our office trying not to smirk when Her Ladyship starts swearing about train timetables or flight departure times not suiting her plans. I'm surprised emails haven't been fired off to various head offices to get a plane re-scheduled rather than slightly altering our itinerary!
Which is why a road trip and hiring our own vehicle is sometimes the best option to suit our travel plans. I could start churning out clichés about "the open road", "feeling the wind" in what little hair I have left, and "getting off the beaten track", but it really comes down to a couple of things. Cost and independence.
We've racked up a fair few international driving miles having driven in Slovenia, Mauritius, Thailand, South Africa, Swaziland and Curaçao, and along the way we've started to get the hang of planning road trips.
READ THIS: Road Tripping the Vrsic Pass in Slovenia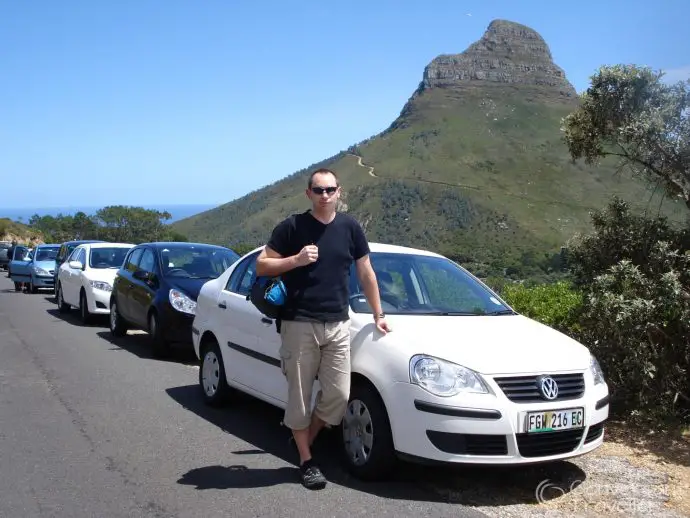 Here are some of our top tips for planning a road trip:
Car hire
For some reason this falls squarely on my shoulders to sort out as Heather claims she doesn't know anything about cars (apart from which colours she likes). I always start off with the various comparison sites to see what kind of deals are out there, as well as searching for discount codes. Sometimes you can get better deals by arranging it directly with the hire company, so don't be afraid to pick up the phone or get onto the emails and negotiate.
Have a clear idea of your budget and the type of vehicle you want, making sure it's suitable for the road trip you're undertaking. Comfort, leg room, air-con and luggage space are usually high on our list of requirements. Just remember you'll probably be spending many hours in your hire vehicle so you want to be comfortable!
Excess insurance cover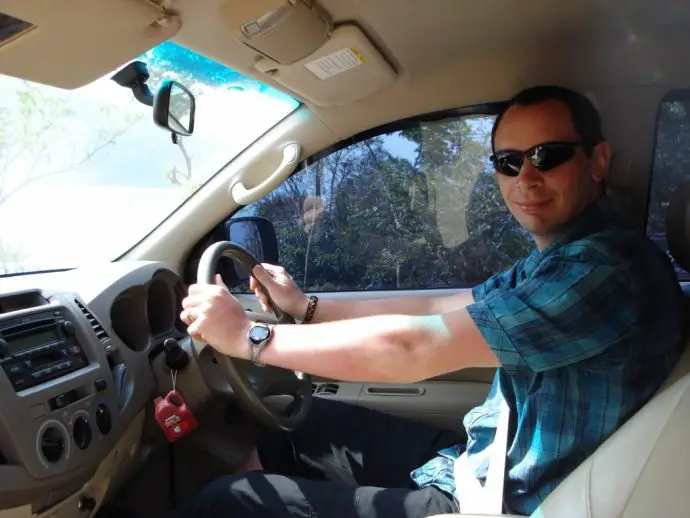 From our experience most hire contracts come with standard insurance, and this could easily be enough to cover your needs. Yet be warned, if the vehicle is stolen or damaged you'll end up paying out for an extortionate excess, so make sure you read the small print for what isn't covered. Policies will rarely cover the underside, roof, tyres or windows of vehicles. Hire companies will always try and sell additional cover against this at point of collection, sometimes being rather 'heavy handed' with their tactics and 'laying it on a bit think' with all the doom and gloom. And if you've just got off a long-haul flight, suffering from jet lag, you could very well succumb to this. But this extra cover costs, a lot!
There are lots of independent companies who specialise in excess insurance cover, and some also cover those vulnerable parts of the car against damage, like the underside and tyres (more about that later!). The best thing is their premiums are considerably cheaper!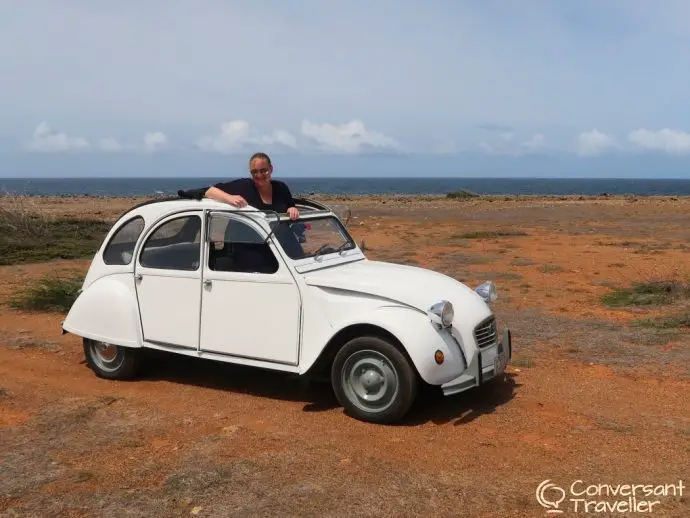 Navigation and distance expectations
Have some idea of where you want to go and what routes you can take. We tend to go old school and buy road maps in advance. There's something exciting about pouring over a map and plotting a route – sat-nav and online mapping providers just don't do it for us. Although we have learnt a valuable lesson. We planned our first South African road trip together purely on a road map without any assistance from a sat-nav. Had we plotted the route online, we then would have seen that one leg of our trip was over 10 hours long. But due to slight error in calculating the map scale, we didn't realise this until we were well and truly in the middle of nowhere, already 6 hours into what we thought should have been a four hours trip!
Don't get me wrong, we do use mapping systems and they have helped us out several times, but we have also been very grateful for the paper maps as a back-up when the sat-nav has spent the majority of its time "searching for satellites".
READ THIS: How to survive self-driving in South Africa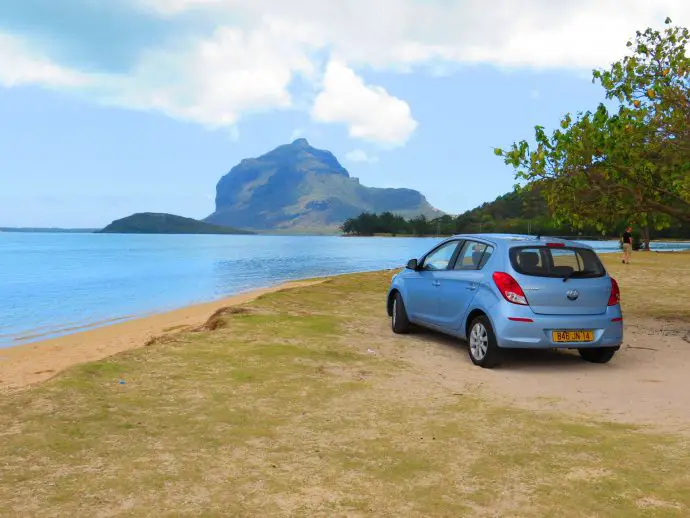 Service stations and drinks/snacks
This may not be an issue depending on where you are driving. In Europe you really aren't going to be that far from a service station, and on the main routes they are usually signposted so you can plan accordingly.
It's a little bit different in countries like Swaziland and South Africa. Certainly in the latter you could drive most of the day without passing a service station, so just like our route, we like to plot where the service stations are and we make use of them. The semi-desert of the Karoo is not a place to run out of fuel!
Using the service stations is also important for breaks and refuelling the body to fight off tiredness. Driving for hours in a landscape that appears not to change for mile after mile can easily send a driver to sleep if they are not refreshed. We always have a plentiful stock of water and snacks in the car with us and take turns behind the wheel. 
Car and travel accessories
It's a good idea to make a list of all the things you'll need to take on your trip, as it's easy to forget things in the packing rush. A day before you leave, check that you have everything on your list, and that it's all in tip top shape to help your journey go as smoothly. Your list can include snacks to munch on along the way and a car charger to keep your phone battery juiced up on the road.
You might also encounter some bumps on the road, literally and figuratively, so it's best to have a few emergency items on hand, just in case. For example, it's wise to take a first-aid kit to treat gashes, allergies, bug bites, and motion sicknesses. Meanwhile, repair tools such as tire jacks and jump cables are always handy should you break down. If the car paintwork gets accidentally scratched and the damage is minimal, you can try touching up the paint yourself. Just make sure you're aware of all rental vehicle rules before doing anything yourself!
Stand up to the hire car company
No one likes being conned or having to pay additional fees for their car hire for issues out of their control, especially if that company rakes in tens of millions of pounds sterling in profits each year. For us, well 'me' as I had to deal with it all because the car hire was in my name, it was the great car tyre debacle of 2014. We had a puncture whilst in South Africa. The car had been parked in the lovely town of Graskop for maybe four hours during the early afternoon. It was hot and within a mile of leaving Graskop the tyre "blew". The side wall seam had come away. It was obvious to me even with my limited knowledge that the hire company had over inflated the car tyre prior to us collecting the car. Then as it has sat there in the sun getting hotter, the tyre had expanded causing the seam to give out. After a quick change at the road side and we were on our way.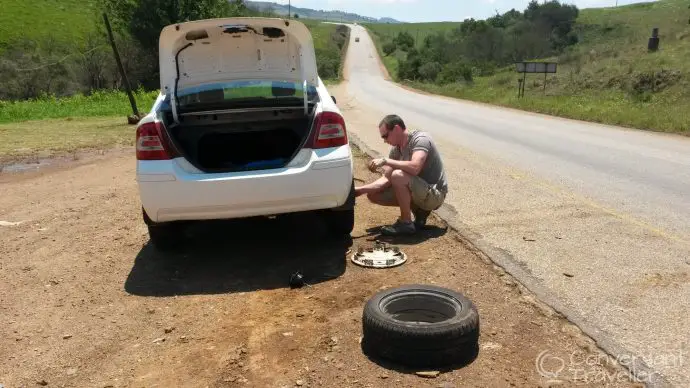 As per the T&C's we informed them of the puncture, filled in the report stating over inflation, and thought nothing more of it. After we got home I had about 6 months of arguments with the hire company regarding paying fees for the car tyre. There were threats and all sorts from them, but they never produced the promised reports from the mechanics and eventually they gave up! Just as well I didn't inform them of the second damaged tyre that had a slow puncture as a result of 'ahem' possible rally style driving on a dirt track! Possibly that would not have happened if Heather had allowed me to hire a Range Rover Sport SVR! Maybe next time.
READ THIS: hiring a Citroen 2CV in Curacao
Be aware of local traffic legislation
This is probably the topic that is the most researched after car hire. There is so much information out there that I personally think there is no excuse for not knowing the basic road legislation, driving courtesies and quirks for the country you are road tripping in. Knowing this not only keeps you safe, but also helps you against corrupt traffic officials/police officers.
Unfortunately we have first hand knowledge of this. We'd just got off the plane in Johannesburg and driven out of the multi-story car park when a police officer pulled us over claiming we had failed to comply with a traffic sign, which was utter rubbish. He was just after a bribe. But thanks to staying calm (ish) and a half decent understanding of the legislation, 20 minutes after being stopped we drove off and the only thing we had from the officer was a handshake and some helpful directions to get us to the correct border crossing into Swaziland before it closed for the night!