Greece, and specifically Mykonos, is a wonderful choice for your next destination trip. This idyllic Greek island in the Cyclades is famous for its party scene, but also its stunning coastal landscapes, pretty little hillside villages and a whole lot of nature. You may be wondering what you can do to ensure you have a pleasant time and return home feeling like your money and energy were well spent.
The following tips will help you prepare for a trip to Mykonos and improve your travel experience in the future. You'll find you have a more enjoyable trip when you focus on the right types of tasks that will allow you to have a better time away. It's all about preparing and educating yourself on what you should do there to ensure your time away is rewarding.
Plan Ahead and Set a Budget
You can reduce stress and be happy when travelling in Mykonos by planning ahead and getting organised. Study your proposed destinations and consider where you'll be spending your time so you can get to know the area better beforehand. Take a moment to research flights and the best time of year to travel so you can cut your costs and spend less overall. Set a budget for how much you want to spend on your trip, and once you arrive.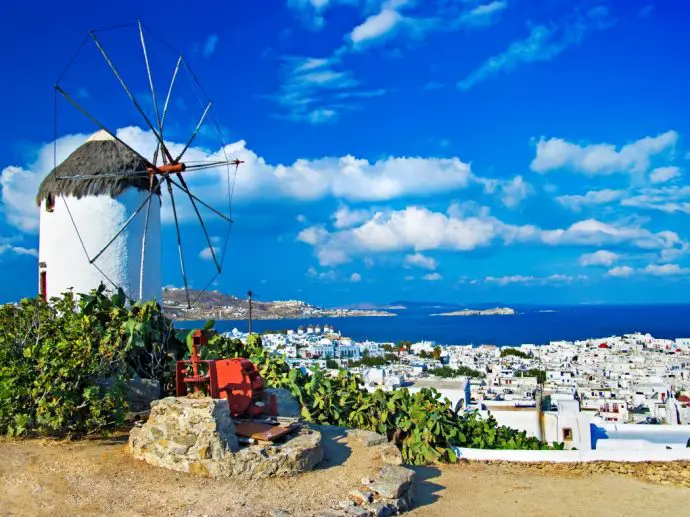 Choose Your Accommodation Wisely
Another tip to help you prepare for a trip to Mykonos is to choose your accommodations wisely. For instance, consider renting luxury villas in Mykonos where you can relax on the beach enjoy the scenery. It's a chance to remove yourself from the daily grind and connect with your inner being in a peaceful and beautiful environment. You'll likely return home feeling more energised and refreshed. You can't go wrong when you're in a serene environment surrounded by stunning sea views.  
Make A Priority List of What to See and Do
There's plenty to see and do when travelling to Mykonos, Greece, but you may not have time to do it all. Therefore, research all the possibilities and then make a priority list of what you believe will be the most enjoyable to do on your trip. For instance, you can hang out on the beach, go scuba diving and snorkelling, take a boat ride or visit a museum.
Then there's the iconic 16th century windmills up on a hill behind Mykonos Town, for those all important photo opportunities. Be sure to book any reservations ahead of time to ensure you have a spot when you arrive at your destination and are ready to explore and participate in various activities.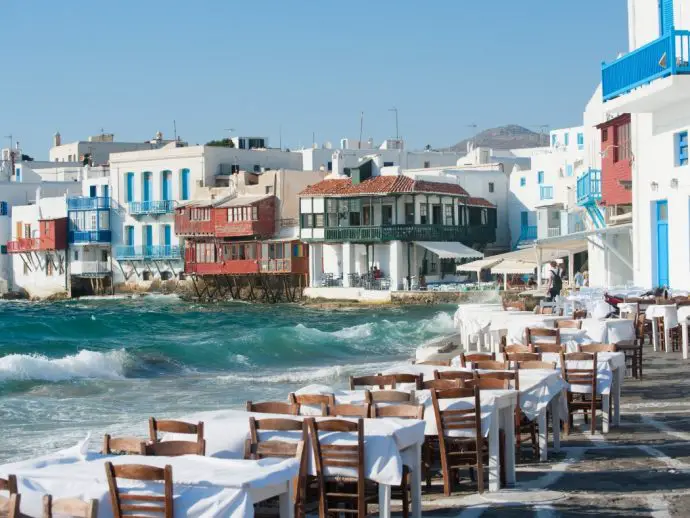 If you fancy a change of scenery, why not consider taking a day trip off the island? Santorini is a popular choice, with its iconic volcanic caldera and picture-postcard views. The ferry Mykonos Santorini runs several times a day with the journey taking around 2 – 2.5 hours. It'll be a long day out but you'll have plenty of time to visit the dreamy village of Oia, explore Ancient Thera, and take all the Instagrammable photos you like.
Try New Foods
Mykonos is not only known for its beauty and stunning views but for its food too. Therefore, make a point to try new foods when you arrive. Prepare for your trip by figuring out which restaurants you want to dine at and consider indulging in various food experiences that will create enjoyable memories for you. Reach out to the locals and people where you're staying and get suggestions for the types of foods you must try and places you should stop on your trip to Mykonos. Be prepared to challenge yourself to taste foods that are outside your comfort zone and you can't get back home or that are unique to the area and culture.