Perfectly positioned in southern Spain just across the ocean from Morocco, the laid back coastal town of Tarifa is a popular destination for those who want to enjoy sunny weather and sandy beaches. It's a bit of a mecca for wind and water sports, and is known as the best spot to practice kitesurfing in all of Spain. Read on to discover just why Tarifa truly deserves this accolade.
Perfect wind conditions
Tarifa is a dream come true, and with over 300 days of wind a year, you will be in for a treat whenever you choose to visit the area. Its ideal position between the Atlantic Ocean and the Mediterranean Sea means that is has the best of two worlds. Here, the great currents and the winds combine to create what is known as the "Venturi Effect", making Tarifa the perfect place for water sports like kitesurfing.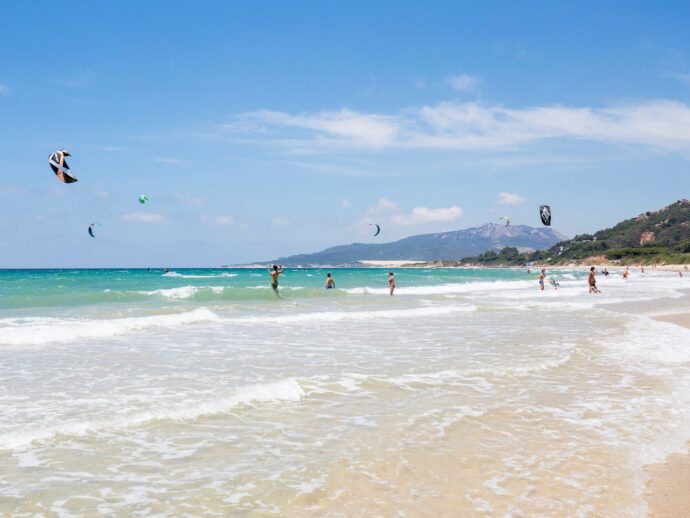 There is something for everybody in Tarifa. Windsurfers, kitesurfers, and even surfers will be sure to enjoy the experience, with average wind speeds of 20 knots or 23 miles per hour whisking the adventurers off for a pure rush of adrenaline. Of course, not everyone is into kitesurfing, so friends and family can enjoy relaxing on the beautiful beach and doing a bit of sunbathing whilst watching all the action unfold.
Lots of pristine beaches
When it comes to kitesurfing in Tarifa, you really are spoilt for choice, as there are several beaches where you can go and practice your moves. Yet when you want to take a break and change the pace for something more relaxing, there are beaches here for that too! Whether you want to simply soak up the scenery, build sandcastles, or go for a refreshing swim, Tarifa offers a range of different beach experiences, one for each day of your stay. Here are some of the best: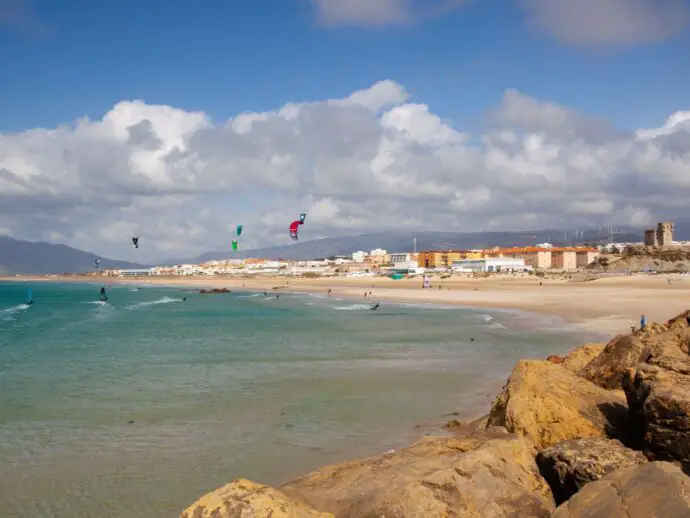 Playa de Los Lances is a favourite among those practicing surfing and kite surfing. It's quite long, about 5 miles, without obstacles or rocks. The beach is also clearly divided into specific areas for surfing and other areas for those who just want to enjoy the water and the sand. It's here where you will find the only kitesurfing school with floor beach facilities.
Playa Chica, or small beach as it's known, is a little bit too petite for kite surfing, but it's ideal for windsurfing and just relaxing on the sands. Small but perfectly formed, Playa Chica has the added holiday value of being the last beach before the Mediterranean turns into the Atlantic Ocean.
If you want to get away from the sunbathing crowd, you can try Playa Río Jara. This beach is not generally used by those wishing to just swim a bit and relax on their towels. However, it's great for water sports, and it boasts a glorious natural lagoon too.
Playa dos Mares can be reached by car and there are substantial parking facilities quite close by, so you don't have to walk for miles carrying your boards. Which is always a bonus! This beach is very popular with windsurfers and kite surfers as there is lots of space for these sports here.
Nature and historical heritage
Tarifa is also ideally situated for dolphin and whale watching. Several species of whales and dolphins pass through this section of the ocean as part of their migratory route. There are different tour operators that offer organised boat excursions out into the sea to do dolphin and whale watching, which ties in really well with a kitesurfing holiday.
If you want to know more about dolphins and whales, you can also visit Tarifa's cetaceans centre called Centro de Interpretación de Cetaceos y Aula del Mar. This is a small science museum dedicated to the study of whales, dolphins and sea life situated just off the Rada Harbour in Tarifa. This sea science museum is situated within walking distance of the old town, so it's an ideal route to do on foot to take in the sights and see what daily life is like in Tarifa.
Finally, Tarifa is a beautiful town with something for everybody, whether you're travelling with friends, family or children. It has a huge cultural and historical heritage which attracts explorers of all ages. The traces of the ancient civilizations that settled in Tarifa throughout the centuries are many, including cave paintings and natural caves, as well as Phoenician remains on the Isla de Las Palomas, and Romans archaeological sites in places like Baelo Claudia (Bolonia).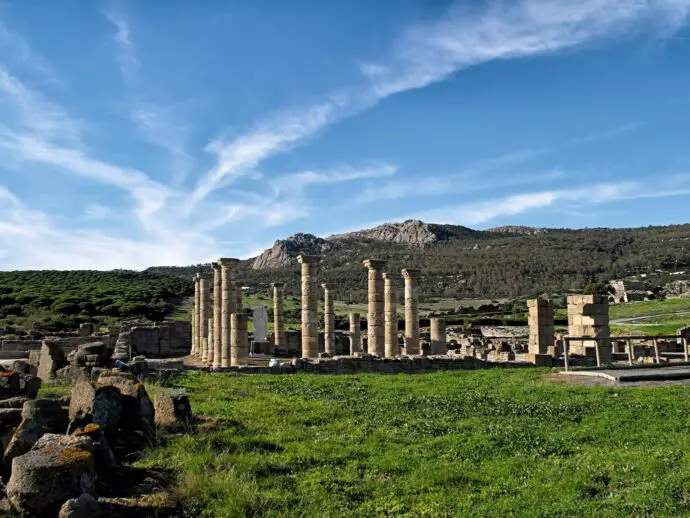 The city of Tarifa was declared a Site of Cultural Interest in 2003. The Arabic heritage is ever present, in the architecture and in the communities that have been here for so long. Surrounded by ancient walls, the citadel is punctuated by towers, narrow streets, and Moorish buildings that have been later integrated with more modern styles. It's an intoxicating blend, and one you really have to see for yourself to appreciate just how beautiful Tarifa is.
Whether you're here purefuly for the kitesurfing, or want to combine some water sports with a spot of sightseeing, Tarifa won't disappoint!