Self-care is an important aspect of your overall health and wellness. Investing in the care that you need physically, mentally, and spiritually can help you thrive and reduce your stress levels. Many people are taking their self-care to the next level by focusing their vacation time and travel destinations on locations that allow them to relax, recharge, and rejuvenate. If this sounds appealing, check out a few of these top-rated self-care travel destinations.
Six Senses Resort, Portugal
Situated on a hill that overlooks the Douro Valley countryside, Six Senses is a resort located in Lamego, Portugal. The serene setting allows guests to disconnect from the hustle and bustle of daily life, enjoying a relaxing stay in the oldest demarcated wine region in the world. The property boasts a manor dating back to the 19th century, tastefully renovated with modern conveniences for an enjoyable visit.
Upon arrival, you'll be assigned a GEM (Guest Experience Maker), who will ensure you have a positive experience during your stay. Self-care opportunities are aplenty in the Six Senses Spa Douro Valley, where you can book a relaxing and pampering treatment. Options blend Portuguese traditions with the elements of wood, stone, and water for a rural relaxation you're sure to enjoy. The wellness facilities include floor-to-ceiling windows with garden views, forest bathing and sleep programs, and treatments that provide benefits for your body from the inside out.
Additional activities include wine-tasting, available al fresco on the hotel terrace, bicycling through the vine-covered region, and taking a dip in either the heated indoor or outdoor pool.
Helpful Hint: This cosy property has only 60 guest accommodations, so book early. Planning ahead for your getaway not only lets you book at the best time, but it also helps you find better deals on your flight. When booking an international flight to Portugal, use Next Vacay to find the best flight deals.
Halekulani Hotel, Hawaii
Located in Honolulu, Hawaii, the Halekulani Hotel is an acclaimed waterfront property that appeals to guests who want to take advantage of self-care during their vacations. The hotel's award-winning luxury spa utilises the healing traditions of the Pacific, inspiring guests to live well through the promotion of optimal health and holistic touches. Many of the therapeutic rituals available in Spa Halekulani use proven indigenous healing methods and the purest products available to promote your health and well-being.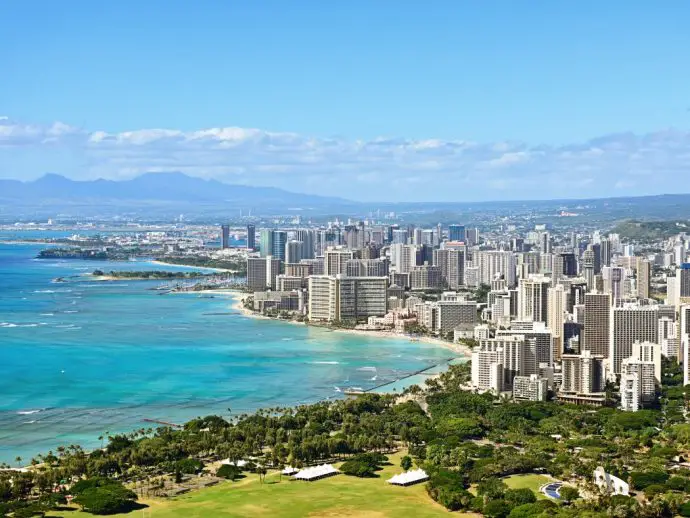 When you arrive, you can take advantage of the Traveller's Welcome treatment. This treatment focuses on those who may be suffering from jet lag or stress, grounding your energy, promoting bliss and relaxation, and reducing any swelling in your body. The experience concludes with a signature spa cocktail served on the lanai.
During your relaxing trip to Honolulu, you can also take part in the hotel's Living Well Interactive presentations, which are put on by the resident lifestyle coach to help you learn healthy habits to energise and improve your life. Private consultations with the lifestyle coach are also available for an additional fee.
Helpful Hint: Check out the Spa Halekulani Package to get special spa treatment and wellness options with your stay.
Ojo Santa Fe, New Mexico
Located in New Mexico, Ojo Santa Fe is known throughout the world for its unique atmosphere. Previously known as Sunrise Springs Resort, its new name reflects the synergy with its sister resort, Ojo Calienta. The property includes 70 lush acres, boasting a nurturing and sacred space where each guest defines the experience they want to have during their stay.
Accommodations include private casitas and cosy garden rooms, and guests can enjoy all-day access to the Repose Pools. These natural spring-fed pools are gently heated, providing a relaxing and calming space to rejuvenate. Other water-based options include an 80-degree outdoor pool, a natural spring-fed pond, and a float tank that delivers the ultimate REST (restricted environmental stimulation therapy).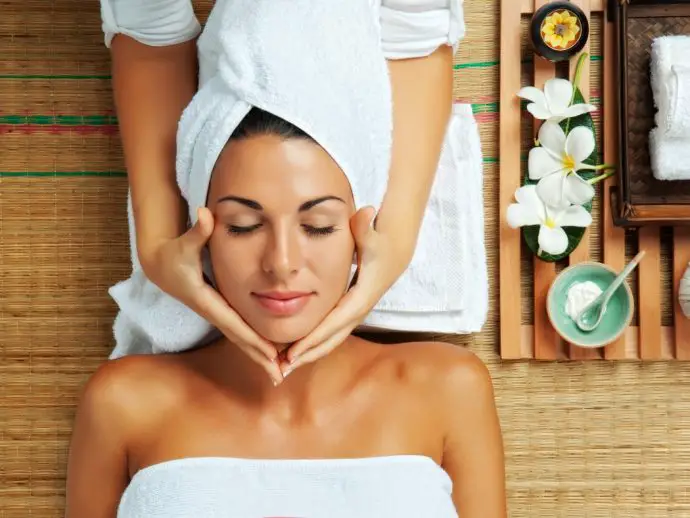 During your stay, you can also take part in the other activities designed to engage with you directly. Options include yoga classes, wellness courses, horticulture, culinary classes, fitness, and expressive arts. Private sessions are also available for those who want a one-on-one experience.
Dining at Ojo Santa Fe also offers a unique experience, with a focus on the concept that food is a potent elixir for both the body and mind. The dishes served in both on-site restaurants are prepared with locally sourced and seasonally available vegetables, fruits, and herbs. The Moon House provides an outdoor seating area, situated beneath an ancient willow tree and offering stunning views of the natural ponds. If your stay includes a Sunday morning, make a reservation to enjoy their farm-fresh Sunday brunch, where you can sample delicious offerings paired with flavorful beverages.
Helpful Hint: Visit the Puppy Patch for a dose of happiness in the form of puppy snuggles, petting, and walking, available through a partnership with the local Humane Society.
Bambu Indah, Bali
Experience Balinese traditions and culture during a trip to Ubud, a city in the eastern part of Bali. Book a room at Bambu Indah, where guests stay in Javanese bridal homes and are immersed in the culture. If you're eco-conscious, you'll appreciate the touches made in the accommodations at this location, with purposeful details that blend a sustainable stay with modern luxury.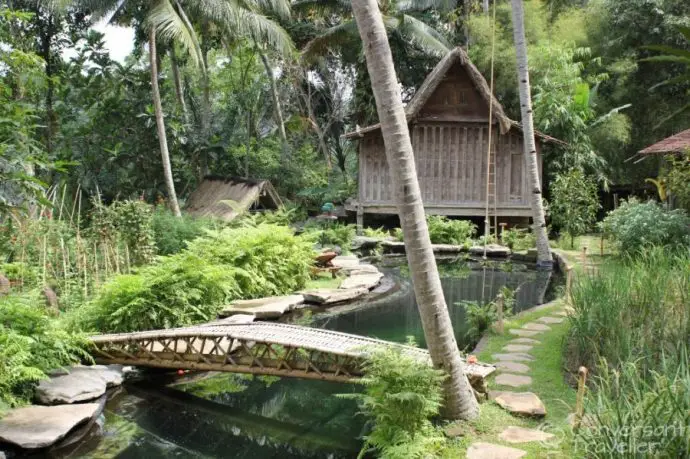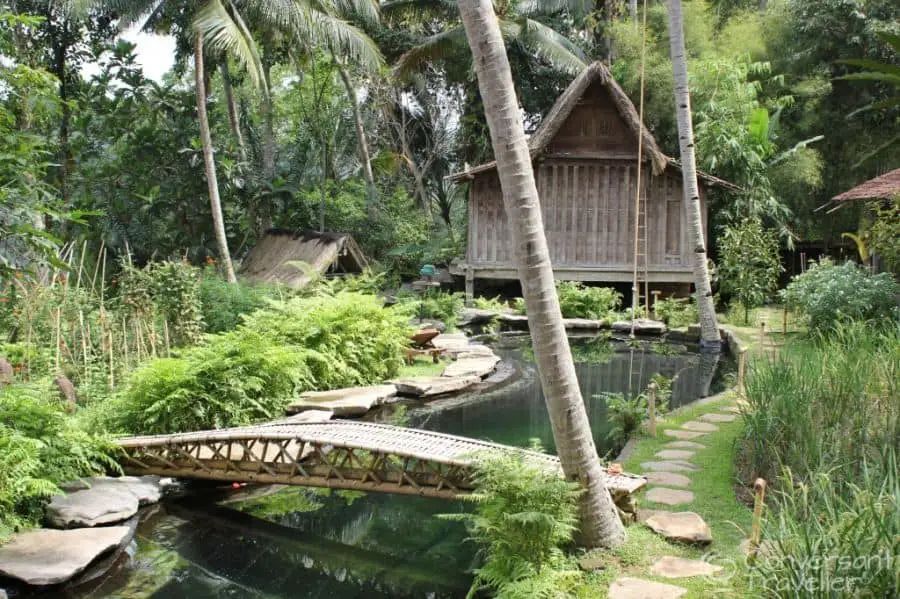 During your stay, explore the surrounding area with a hike to Beji Guwang, a sacred canyon with a cleansing waterfall. Those who feel connected to the earth through animal encounters will also enjoy a visit to the Sacred Monkey Forest Sanctuary, which has more than 1,000 Balinese long-tailed monkeys.
You can also take part in the activities offered at Bambu Indah, which include natural swimming pools, bespoke candlelit dinners, and daily fitness classes in a majestic setting. The resort spa offers treatments that will transport you to a world of serenity and indulgence, with massages given in private bamboo pods or your private room.
Helpful Hint: Guests can take part in a complimentary yoga class each morning or reserve a private session with an instructor.
Care for your mind, body, and spirit by taking a vacation to a location that specialises in self-care. You can enjoy a pampering spa treatment, disconnect from your busy life, or simply relax on the beach as you take advantage of true rejuvenation.