With an entire globe to choose from, a country that manages to claim the title of the "most visited country in the world" would have to be something very special. Thankfully, the current owner of that title, France, is every bit as impressive as one would hope. 
Due to the size of the country, France can genuinely offer something to every visitor. No matter what type of holiday you are expecting, there will be a region of France that is more than capable of providing the perfect break. To find out more about the plethora of options available to anyone seeking to visit the country, read on.
Take a dream wine tour
France is often seen as the "home" of wine, and particularly of "old world" wine. There are strict laws that govern wine production in the county, but these have all been to great effect: France's wines are some of the very best in the world, and any wine connoisseur will thoroughly enjoy exploring the regions that have produced such wonders.
As one would expect given the reach of the industry, there are a huge number of holiday packages that offer custom-made wine tours for each particular region; these pre-designed tours are relatively straightforward and endlessly enjoyable. For those who would prefer to design their own tour, renting a caravan or RV can often be the best choice; you can create your own itinerary and take in the various chateaus in one specific region – Alsace, Burgundy, and the Languedoc are all particularly well-regarded, though if you prefer a little fizz, you'll want to include at least one excursion to Champagne in their plans.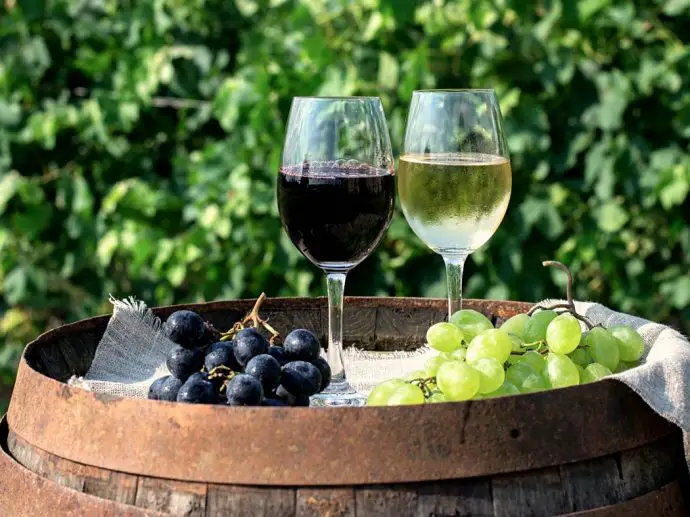 Experience a perfect skiing holiday
There are a few countries that most people think of when contemplating a skiing holiday, with Switzerland and Italy usually fairly high on people's lists. However, it is tough to beat France for sheer accessibility and range of options. 
The country is host to some of the most spectacular countryside in the world and the skiing opportunities, and related hospitality options, are world-renowned for their quality. There are almost too many prime skiing areas to choose from, but the eastern Three Valleys region perhaps offers the best options of all, luxury chalets from Purple Ski and similar companies are a particular highlight that can genuinely offer the holiday experience of a lifetime. 
Enjoy the ultimate city break
France is home to perhaps the most well-known city break country of them all: Paris. Spending a weekend in Paris has been a popular choice for British holidaymakers for as long as modern travel has been available, and given the fact that the city can offer everything from high-end shopping excursions to incredible museums that will thrill any cultural traveller, this should come as no surprise. If you're looking for a place to sleep, you'll find there is some incredible short stay accommodation in Paris scattered throughout the city, with a range of options suitable for all budgets. Most spots are located near major city sights with easy transport connections. 
However, while Paris is, well, Paris, and its virtues are eternally well known, there are other cities in France that can offer an idyllic weekend away. Nice, for example, is a glorious city that offers spectacular natural views and a taste of luxury living, while Avignon is a less widely-known – but no less enjoyable – option.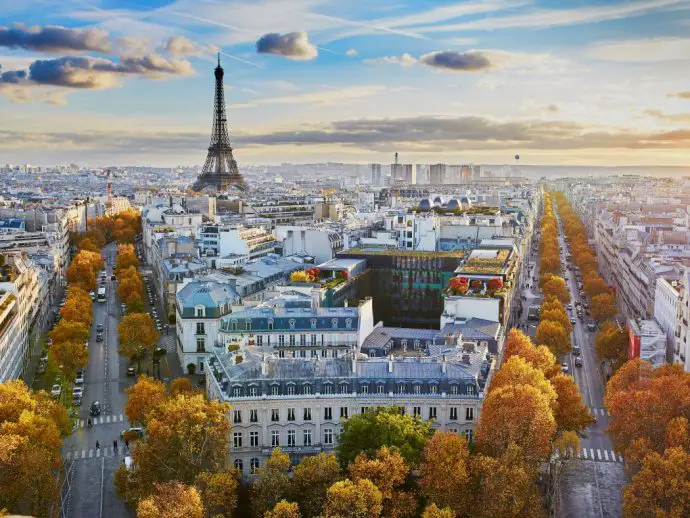 Relax and unwind on incredible beaches
If you were to ask a British person to name a country that could provide a fantastic beach holiday, then it's fairly unlikely that France would be high on the list. Spain and Portugal, for example, tend to receive far more attention from Brit holidaymakers who are seeking sand, sea, and a chance to relax and unwind. 
France, however, is definitely a worthy consideration if you're hoping to find a charming seaside resort. There are dozens of truly spectacular beaches to choose from in the country. Nice once again features rather prominently in this regard, though the Crozon peninsula in Brittany and the beaches of the Cote D'Azur – such as those in St Tropez – can also offer spectacular natural scenery, plenty of excursions and activities, and everything else you'd expect from a holiday by the sea.
France's top beaches aren't always found along the coast – some of the rivers and lakes have dreamy sandy shores that are perfect for sunbathing and wild swimming. The beaches in the Dordogne are amongst the best, and can easily be combined with a bit of castle bagging if you're staying in this picturesque rural region. 
Connect with atmospheric historic sites and buildings
If you are a traveller for whom no holiday would be complete without taking a walk into the past, then France will never disappoint. The country has extremely well-preserved buildings and sites of historical importance, including a huge number of UNESCO World Heritage sites, so any visitor is truly spoilt for choice. 
Paris, of course, is known for its history – and particularly its history relating to the French Revolution – and you can also relatively easily access the world-famous Gardens of Versailles if you choose to stay in the city. Alternatively, you could visit Carcassone in the south of the country to visit the well-preserved citadel. Or if modern history is more to your taste, you can visit the beaches of Normandy that were involved in the D-Day landings, or perhaps tour the Maginot Line and its famous forts.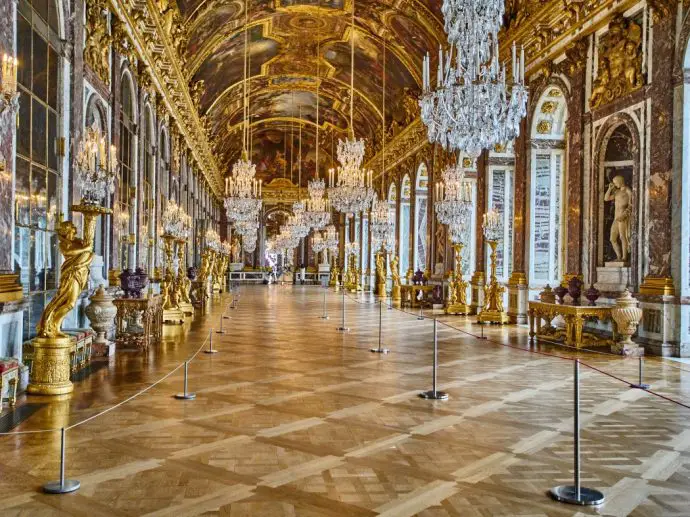 Sample culinary masterpieces
It would be remiss of us to discuss the wonders of France without touching upon how the country has so much to offer anyone who considers themselves a foodie. French cuisine remains a byword for sophistication and luxury, so basing a holiday around the best dining experiences the country has to offer is a guaranteed delight.
Narrowing down a list of potential foodie holiday highlights is challenging; the dedication to fine food is common throughout the country, and you're sure to be able to find incredible restaurants wherever you choose to visit. However, there are a few standout cities that have earned a reputation as the best of the best; Paris, once again, has to be mentioned, but Lyon is also well-regarded, while Lille offers the chance to experience amazing Flemish flavours.
In conclusion
As the above demonstrates, France truly is a country that can offer something to every type of tourist – making its place as the most visited country in the world very easy to understand. If you are currently planning your next holiday, then France is definitely worthy of consideration.