We've teamed up with Craghoppers to offer one lucky reader some NosiLife travel clothing. Read on to find out how to enter. 
I hate bugs. They bite, they buzz, and they feast on anyone who dares to walk into their territory. Considering we tend to spend our holidays in hot places with palm trees, we've become well acquainted with biting insects, despite our best efforts to avoid them. We've tried everything from 50% deet to natural citronella, but nothing really works. I once came away with 56 bites on my forearms alone after spending just 2 hours in the jungles of Guatemala.
That must surely be a record of some sort?
Over the years I've become resigned to returning home sporting dozens of unattractive red blotches rather than an alluring tan. Yet a trip to Brazil last year made me think twice about the importance of avoiding mosquito bites. We travelled to the country just as news of the Zika virus was breaking across the world. Fortunately we came away unscathed, but it made us realise that malaria isn't the only danger. And pills can't solve everything. So it's better not to be bitten in the first place.
Easier said than done, right? Perhaps not…
Craghoppers NosiLife clothing – perfect for travel
We've been fans of the innovative NosiLife clothing range by Craghoppers for some while, and have recently discovered that their collection has increased, with lots of exciting new additions to try out. It's the world's only insect repellent clothing with treatment permanently woven into the fabric to protect against biting critters. Craghoppers claim that the clothing reduces bites by up to 90%, and that the protection is proven for the lifetime of the garment.
So maybe the days of bug spray could be nearing their end?
Craghoppers have always been a trusty companion on our travels. I've been wearing their cropped trousers for years. Whether it's hiking in the Atlas Mountains of Morocco, or scrambling up jungle waterfalls in Laos, I never travel without at least one pair. Hubbie on the other hand loves the Craghoppers travel jacket range, as they're lightweight and look good on safaris and well as in the rainforest!
So when Craghoppers asked us to put some of their NosiLife clothing to the test on our recent trip to Sri Lanka, we agreed! We'd be hiking through tea plantations, walking through paddy fields and sharing sultry evenings with the local critters, so it would be the perfect environment to try out some gear! Sri Lanka is know for it's palm fringed swathes of golden sand, it's lush hillside tea plantations and it's beautifully preserved colonial mansions.
It's also known for it's mosquitoes.
As we headed out to the central highlands of Sri Lanka we purposefully didn't use insect repellent. We wanted to really put our gear to the test, although we were both rather sceptical and felt like we were offering ourselves up on a plate to all the critters out there.
NosiLife Asmina Jacket
I tried out the Craghoppers NosiLife Asmina Jacket, a top designed for hot climates with a cooling mesh construction and stretch panels to allow flexibility and movement. It's a really lightweight jacket with moisture wicking ability which is great when travelling around the tropics. The hood keeps the sun off as well as deterring insects, and the loose fitting sleeves mean that sweating is kept to a minimum. I have both the black and the white NosiLife Asmina jacket, but found the latter to be the most suited to combating bugs and heat. It also gave me peace of mind because insects would show up better against the white (not that I actually saw any on it!), whereas the black could easily conceal the presence of a spider or two.
I like spiders even less than I like bugs!
Heather's Verdict:
I was a little dubious that an item of clothing alone could deter mosquitoes. I fully expected to come away with the usual assortment of bites, befitting of someone who'd been brushing up against bushes, wading through long grass and wandering around at dusk. What I wasn't expecting was to return home almost unscathed. I only had a couple of bites, and they were on my legs. Whether that was all due to the NosiLife technology, I'll never know for sure, but one thing I do know is that my jacket is coming with me when we explore the Amazon rainforest later this year!
I love the flexibility of the jacket stretch fabric too, so even when I've had an extra helping of dessert it still manages to fit perfectly. I've taken to wearing it as a normal lightweight summer top even when there aren't any biting insects around, it's great for those cooler evenings or when you just want to keep the sun at bay.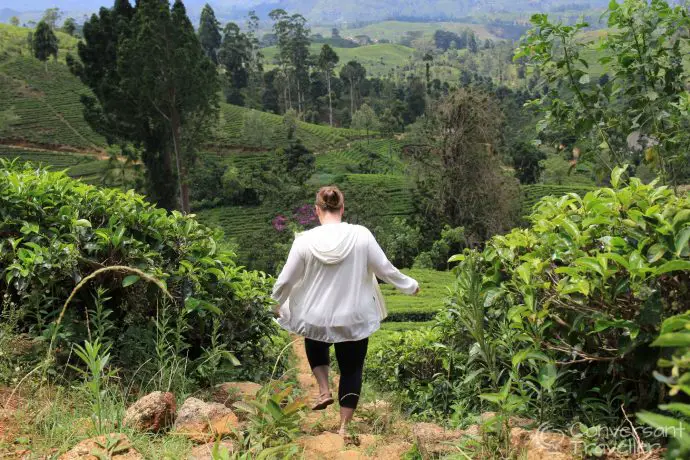 NosiLife Avila II Hooded Jacket
Hubbie already has a mesh jacket similar to mine (the NosiLife Men's Chima Jacket, pictured in the header image), so this time decided to try out the Avila Hooded Jacket. A slightly thicker top ideal for wearing at dusk and dawn, when the mozzies are at their most active. The Avila Jacket has a relaxed and comfortable fit, whilst still being lightweight and not as thick as regular hoodies. As with all NosiLife clothing, the fabric contains permanent insect repellent, as well as anti-bacterial properties to combat odour. It is really quick drying and moisture wicking which is crucial when travelling in hot places. The stylish appearance means it can be worn as an every day top, whether deep in the rice paddies or just wandering around town.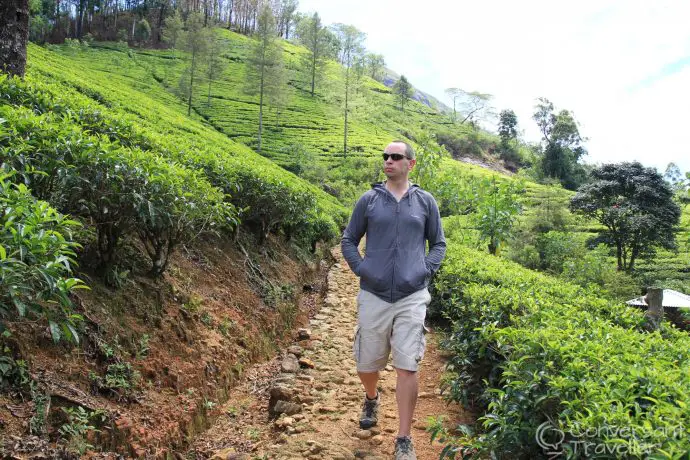 Hubbie's Verdict: 
Here's what Hubbie had to say about his jacket…
"I loved it! Heather will be quick to confirm that I struggle when it comes to packing clothes for travel, and the one thing that always causes a headache is finding a long sleeved top suitable for the cooler parts of the day. My wardrobe is full of heavy jumpers good for UK weather (but not so great for hot places), and smart shirts for wearing to dinner (that don't do anything to fend off the mozzies whilst I'm sitting outside, lost in another glorious sunset!). So when I tried on the NosiLife Avila Jacket I knew instantly that it would become a faithful companion on our trips. It's lightweight, comfy, and smart, and wouldn't be out of place in an airport business class lounge, or the plains of Africa. The balance between style and functionality is spot on!"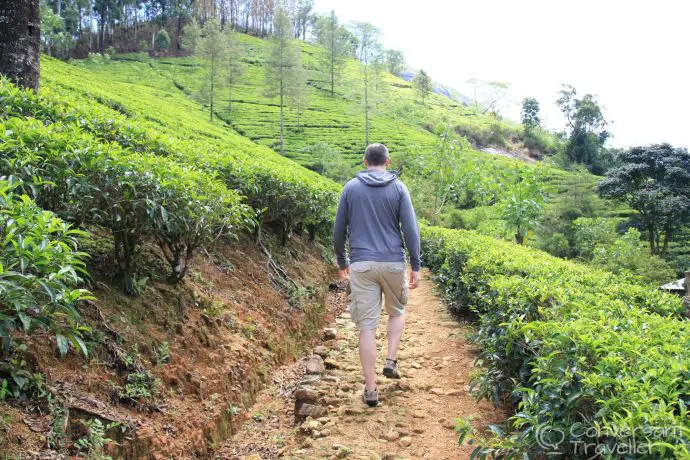 "The tailored fit means the jacket can be worn on it's own next to the skin or as part of a layering system. The sleeve thumb holes are a great idea to prevent them riding up whilst active, as well as offering the hands some protection from the sun and the bugs. Something I was grateful for in the evenings (the peak time for mozzies) when I was out capturing time lapse videos of the Sri Lankan sunsets and lightning storms. I don't usually wear hoods, but appreciated having one in Sri Lanka as it protected me from the pesky biting insects that have a tendency to aim for the ears, whilst during the day it provided relief from the sun."
We also have some new NosiLife socks which we're planning on using as we hike around South America later this year, to stop the biters getting at our ankles…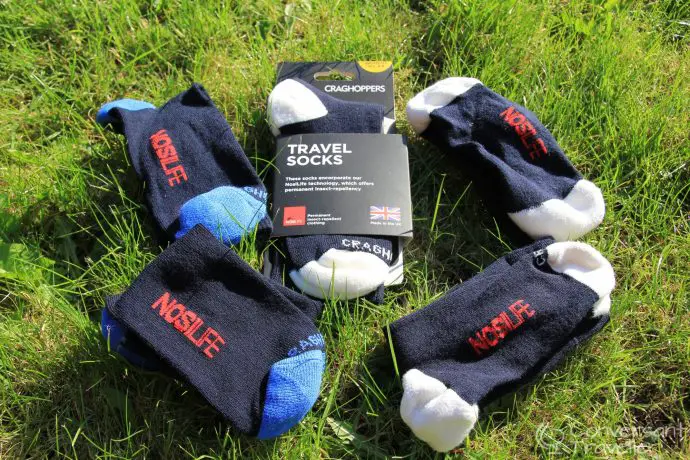 Craghoppers have a wide range of NosiLife clothing, so why not check it out here if you're heading somewhere with insects on your next trip. We love Craghoppers NosiLife clothing as it's perfect for travel, being lightweight, comfortable and insect-proof!
The brand is used by many a famous adventurer, and if it's good enough for Benedict Allen, Levison Wood and  Bear Grylls, then it's good enough for us! Unfortunately having the clothing alone doesn't seem to have turned us into internationally famous explorers just yet, but there's still time!
The Giveaway
We've partnered with Craghoppers to offer our readers the chance to win an item of Craghoppers NosiLife clothing for themselves. Up for grabs is either a women's NosiLife Asmina Jacket or a men's Avila II Hooded Jacket.
The giveaway is open to entrants worldwide.
How to enter
It couldn't be simpler. Just use the Rafflecopter widget below to enter, completing as many of the options as you like. If you have previously completed any of the actions (for example if you already follow us on Facebook, Twitter etc) then feel free to have an entry for them!
Make sure you select your entries on the Rafflecopter widget to validate your entry!
Terms and conditions
No purchase is necessary to enter or win. A purchase will not increase your chances of winning. The prize is provided by Craghoppers, and is a NosiLife Asmina Jacket (for women), or a Nosilife Avila II Hooded Jacket (for men) subject to availability. Should the item be unavailable, the prize winner may choose another item from the NosiLife range to the same value of the original prize.
This competition is open to a worldwide audience. Postage is included. No returns. The prize is not refundable or exchangeable for cash. The giveaway will run for 2 weeks from Monday 24th April and end at midnight on Monday 8th May 2017. The winner will be determined on or around the 9th May 2017 by a random drawing of eligible entries received. Your chances of winning are determined by the number of eligible entries. Winners must respond within a week of receiving the notification email, otherwise another winner will be chosen.
By entering the giveaway, entrants agree to their email address being added to the Craghoppers database in order to receive emails about offers and current collections. No information will be shared with third parties by either Craghoppers or Conversant Traveller. Entrants can opt out of the mailing list at any time. 
---
Craghoppers have kindly provided the clothing for this review, as well as the giveaway prize. All opinions remain our own, and we only feature products that we know and love.