History enthusiasts and music lovers are particularly drawn to the buzzing Memphis, often to visit places like Graceland, the famous home of Elvis Presley and Sun Studio where he recovered, as well as museums like the Memphis Rock n' Soul Museum, the Mississippi River Museum, and the National Civil Rights Museum. But there's also something for those who are fascinated with the paranormal, with the city also known for some rather famous ghosts.
If you'd like the chance to glimpse some of the most famous spectres here, there are plenty of Memphis ghost tours on offer. Go during the day if you're easily spooked, but for the full creepy experience opt for a tour at dusk when the resident spirits come out to play. It's totally spine chilling and will be something you'll never forget.
Alternatively, you might be in the process of researching Memphis houses for sale if you're planning on making a move to live in the city. In which case, it's always a good idea to check that your potential new abode isn't one of most haunted places on the block before making that final step. After all, you don't want to be sharing your pad with some rather unwelcome residents!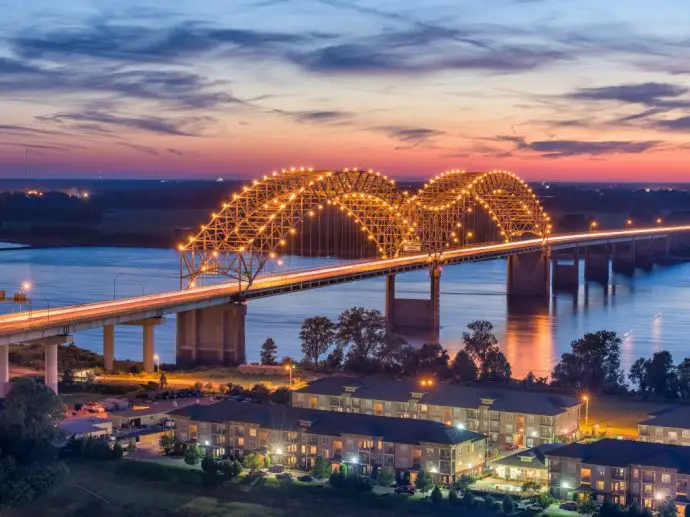 So, to help you on your way, here are some of the locations where you're most likely to encounter the famous phantoms and lost souls of Memphis:
Earnestine & Hazel's
Long-known as a favourite dive bar, Earnestine & Hazel's has been used as a setting for multiple films, including "Black Snake Moan" and a music video featuring Jack White and Loretta Lynn. It's also said to be one of the city's most haunted places so if you only have time to visit one venue, make sure it's this one.
The property was originally built back in 1888, having several incarnations before finally becoming a jazz café with a brothel upstairs, but exactly who is haunting it isn't really known. Witnesses have claimed to see apparitions of the men and women at various places with one of the most frequent happenings being the bar's jukebox unaccountably springing to life.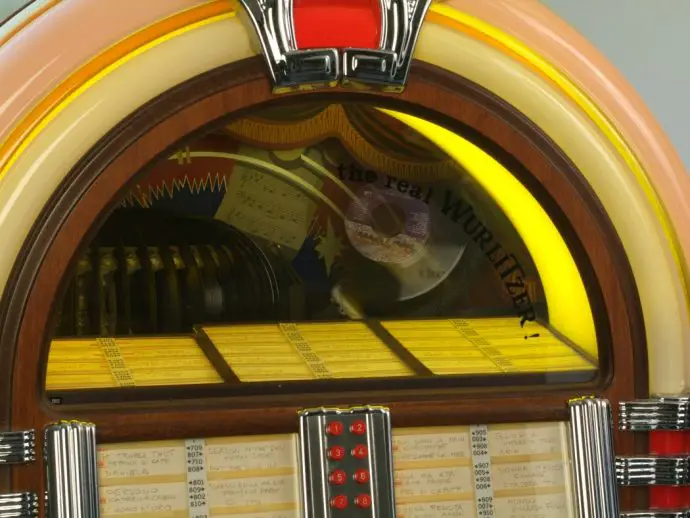 One bartender told Vice that she was talking about James Brown on the day he died and suddenly the jukebox started playing "I Feel Good," on its own. Spooky!
Orpheum Theatre
Built in 1928, the Orpheum Theatre is a centre for the performing arts that is often named among the most haunted spots in Memphis. It's a popular stop on many Memphis ghost tours and the place where your hair is most likely to stand on end. The ghost that roams here is that of a 12-year-old girl with pigtails who was killed outside the theatre in 1921 after being hit by a trolley.
Ever since, she's said to have haunted the theatre and is frequently spotted during performances, especially when they're geared towards children. In fact, seat number C5 is never sold as it's permanently reserved for Mary. In addition to catching a show, Mary sometimes turns the lights off and on and slams doors. She seems more cheeky than malevolent, but it's eerie just the same.
Elmwood Cemetery
Of course, if you really want to see a ghost, there's nowhere better to look than in a cemetery. The Elmwood Cemetery is one of the spookiest sites in Memphis, with Gothic buildings, an eerie entrance bridge, and graves that have been forgotten about for 160 years. Take a tour or wander around alone beneath the ancient elm trees on your quest for paranormal sightings. You may come across American war veterans, revolutionaries, mayors, and brothel owners, all lying side by side in this gloomy final resting place.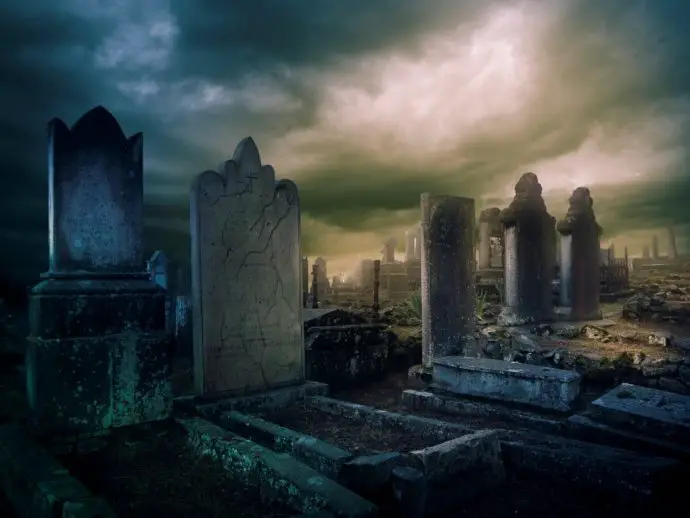 Graceland
It's not surprising that Graceland is not only one of the city's most popular attractions as the former home of Elvis Presley, but many people believe his spirit still resides here. Elvis died in 1977, and some people claim he's still right here, walking these corridors of his splendid Memphis mansion. Having died unexpectedly, he does have unfinish business on this earth after all.
There have been multiple witnesses who've reported seeing him roam around the house or spotting his apparition in photos that they've taken on tours. Some visitors feel his presence in the foyer, which is just beneath the bathroom when the legendary singer passed away. Others have noticed a reflection in mirrors and glass cabinets that seem to be the man himself too.
Maybe Elvis never really did leave the building!
The Blackwell House
Located on Sycamore View Road, this Victorian-era home is said to be haunted by members of the Blackwell family. The original owner was Nicholas Blackwell and his wife tragically died just two nights after moving in.
Today, both husband and wife are often said to be seen wandering through the home wearing their Sunday best attire. Subsequent residents have never stayed long as it seems that the couple prefer to keep it to themselves.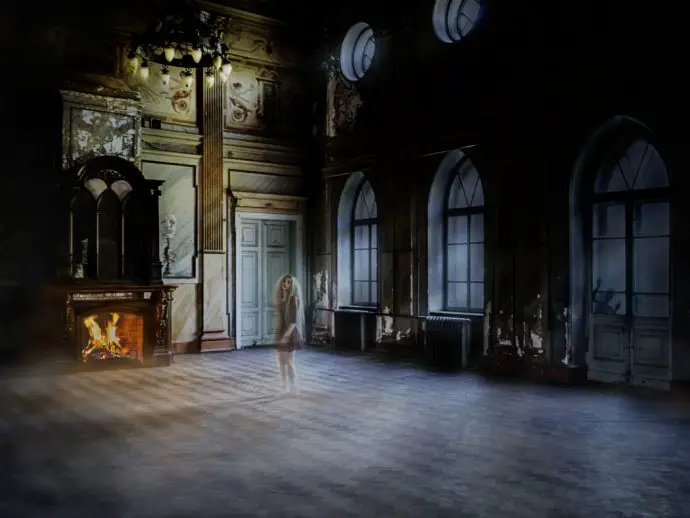 The ambience in this area is a little like that of downtown New Orleans, where sultry nights of jazz and shadowy streets are the perfect hunting ground for those who have not yet passed on into the afterlife.
The Lorraine Motel
The Lorraine Motel was the spot where Dr. Martin Luther King, Jr. was assassinated in 1968 and some believe that his spirit still lingers here all these decades later. The building is now the National Civil Rights Museum and nothing has been touched since that fateful day, from the rumpled bedsheets to Dr. King's car, which still sits forlornly in the parking lot. Visitors often report uneasy feelings close to where he was murdered.
The Woodruff-Fontaine House
This historic Victorian mansion has a properly haunted look about it, and is worth a visit for the architecture alone. You can take a tour inside with a professional paranormal investigator to see if you can encounter the family members who died right here in this house. With period furnishings setting the scene, it promises to be a truly spine tingling experience.
The best bit about visiting the Woodruff-Fontaine House Museum is getting to use spiritual equipment to try to communicate with the ghosts. What would you ask if someone made their presence known?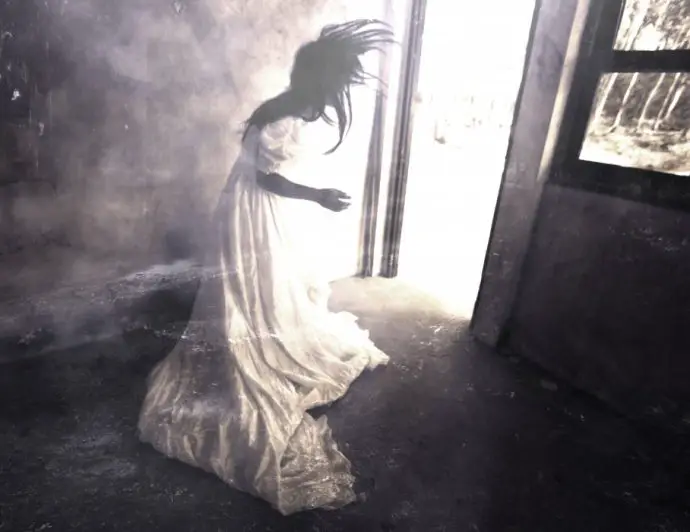 Have you been on a Memphis ghost tour? Let us know who you encountered in the comments below.