This is a guest post about shopping at street markets in Delhi.
The aeroplane was just about to take off for my homeland. It was then that my mind was filled with the thoughts of the place I was leaving. With some amazingly beautiful memories, of course! But, there's one thing I regretted the most, not being able to explore certain parts of the city. It was at that moment I decided on visiting it once again.   
I recalled all this as I headed to the busiest corners of Delhi with one of my friends who were extremely hospitable the last time too when I visited this distinct and unique land.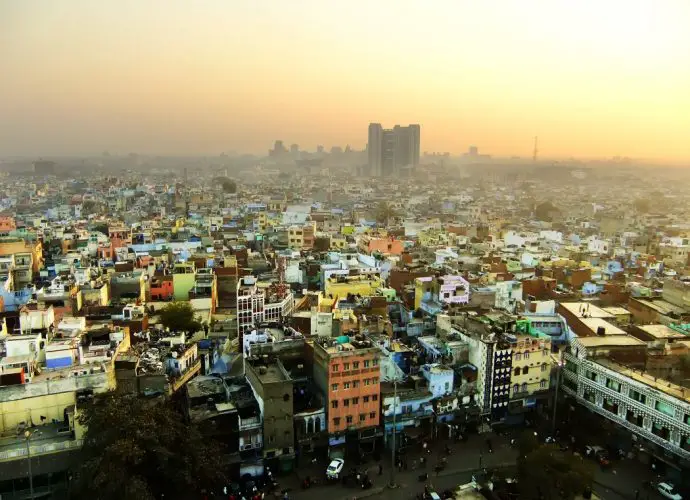 The shopaholic in me was keen on exploring the street shopping scenario in Delhi. Believe it or not, it was one of the primary reasons I was revisiting this crowded city. And, also because I loved the hustle-bustle and the chaos here. 
So, we disembarked from the violet line metro at Lajpat Nagar metro station and walked down the busy streets. Lajpat Nagar is a residential and commercial neighbourhood situated in the southern part of Delhi. As we made our way to the Central Market, I was astounded by the plethora of shops and roadside vendors selling stuff at such cheap prices. And, the bargaining scene is pretty much sorted too. But, I observed most of the things in case of roadside vendors already come at a fixed amount be it clothes, jewellery, or footwear.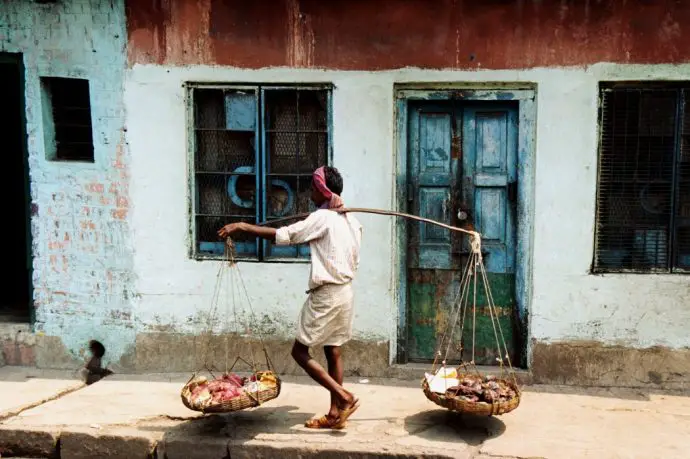 I was eyeing a three-layered neck piece for quite some time now, and I was pretty ecstatic as I found exactly what I was looking for. Surprisingly though with one of the roadside jewellery vendors than the shops which had a pretty substandard collection. Mentioning about the stuff, I got my hands on a beautiful floral top and a maxi dress (whose quality is pretty good by the way) for just 700 rupees! I'm still surprised at this (all in good sense). Besides, I shopped for a pair of pants that were more like the tactical pants, again from the roadside vendor for only 400 rupees.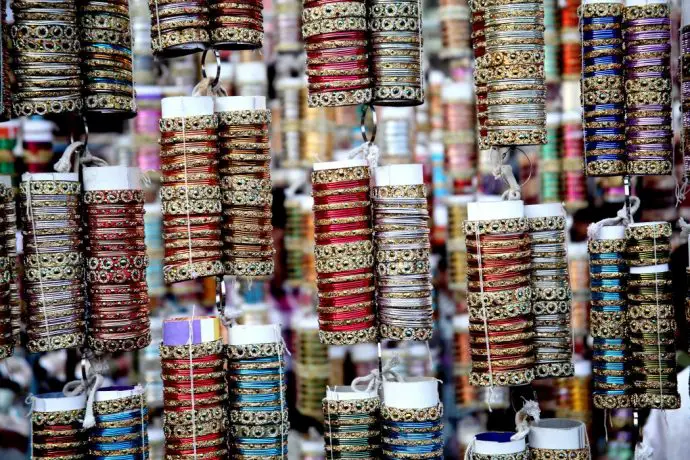 As we went further into the Delhi street markets, I observed two shops opposite to each other selling some fantastic bags: sling bags, handbags, wallets, all kinds. While I was busy selecting one for myself, my friend was telling me all about their fantastic quality and how the last bag she got from here garnered too much attention and likes of others. And, here I was flaunting my new handbag and wallet! (Just 1000 rupees for the both of them, shhh!)
After three hours of strolling in the market, we decided to take a break and indulge in the mouth-watering street food from the local vendors. We had golgappas (the signature dish of the Delhites), papdi chaat (something to do with wafers of some kind dipped in different sauces or chutneys locally, sweetened beaten curd, some chickpeas along and garnished with fresh coriander). There's a lot more to it. Ram laddoo, Dahi Bhalla (somewhat like papdi chaat just that the papdi is replaced by bhalle which are lentil fritters soaked in water) Mind you, all of this is drool-worthy!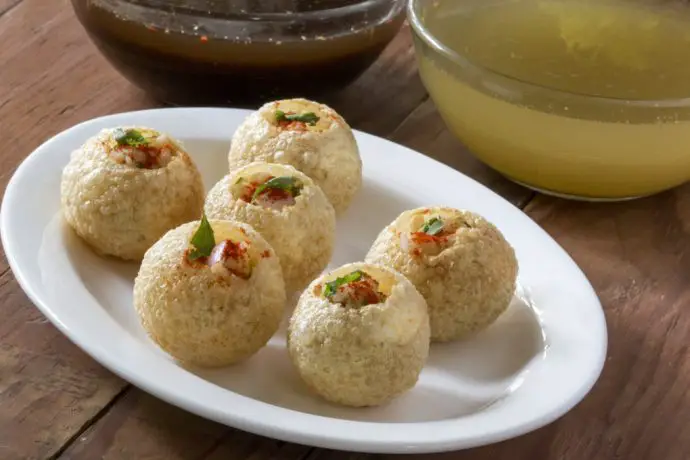 Next, we headed to Golden Fiesta, a tiny, well-lit eatery and ordered its best-known 'Chinese Chat'. It is an irresistible mix of sumptuous dishes namely the Chines rice/noodles, Manchurian, Chilly Potatoes, and anything else you'd like to add in your customised plate. Trust me; it was pretty hard to get through the crowd and collect our order!
Once we filled our bellies, we were re-energised to re-fill our shopping bags. The famous fabric market was our next stop. Such fine and exquisite material, the starting price for which was just  INR 50 per metre. Unbelievable, right? Some of the famous Indian bloggers buy stuff from here itself for their vlogs, my friend exclaimed. 
Last but not least, I managed to get my hands covered in henna art (locally known as mehndi) from one of the artists of the flock who sit on the outside of Central Market. Gave my friend a tough time with all the shopping bags though!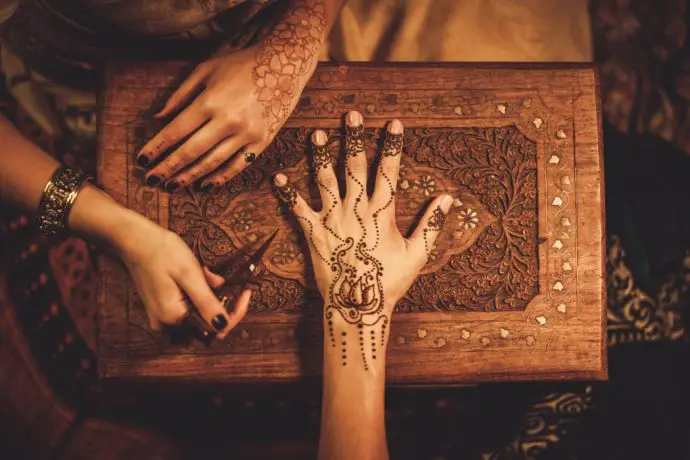 We were in the cab on our way back to the accommodation when I shared my amazement over my fantastic experience of the day. Right from apparel to all household stuff as big as furniture and as typical as toiletries, Central Market in Lajpat Nagar offers one everything that too on a shoestring budget. You can literally splurge on stuff be it from the roadside vendors or the branded showrooms that stand tall. And also see other ordinary folks doing the same. The place is also an excellent shopping spot for bridal wear! 
What they all say is true for the street shopping scenario in Delhi. It is indeed a shopping haven in the city. Amidst all the chaos and hustle, I tend to find my peace. So, I'm all set to explore and splurge on the other street markets, Janpath, and Sarojini Nagar for the next day.