If you've found yourself in charge of booking a group holiday, you can instantly feel the pressure. For some, it can be daunting and put pressure on your relationships. Especially as you have to find a trip that suits everybody, which is often an almost impossible task. Obviously, this is easier if the destination is already pre-determined and agreed on by all the group members who will be participating. However, whether it's a sporting trip, family gathering, or a school reunion, you'll be desperate to ensure everyone has a good time, including yourself.
The best way to have a holiday of a lifetime for you and your group would be to plan to do something that everybody can partake in. That is why a skiing trip should be on the menu! Below you will find some top tips on how to get planning that dream skiing holiday so that when you're on the slopes all you have to worry about it staying upright!
Choose the best ski resort
This is of course, easier said than done, especially if it's your first time organising a group trip like this. Everybody will have an opinion on what is the best ski resort and which one you should go to. However, you are in charge and so you get to make that all important final decision. There will be some resorts which are ideal for beginners (not everyone might be very good, and for some it could be the first time) but they almost all cater to advanced skiers as well. It is imperative that you somehow manage to find the right balance to keep everyone happy.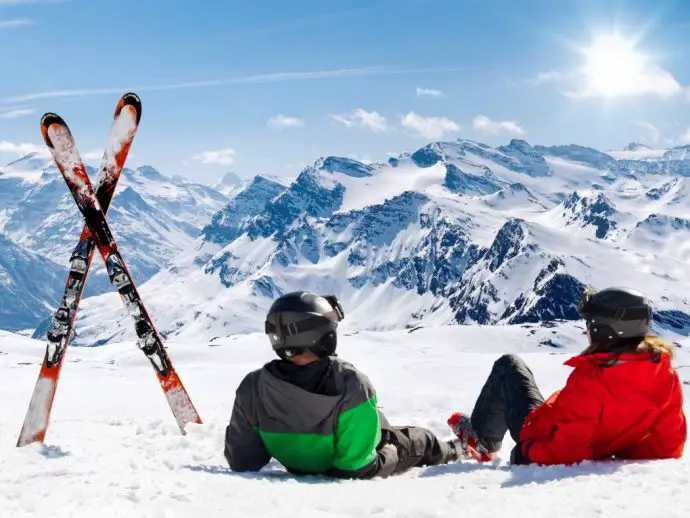 An example of the difference between resorts is that some ski resorts actually are better once the ski lifts are shut. What does this mean? Well, the night life could be ideal if you are a bunch of beginners, and so the skiing is almost just an added bonus. The apres ski scene is equally important as the snow offering, so pick a resort which has good bars, restaurants, and other activities such as snow shoeing, sledging, or even sleigh rides. Other resorts purely focus on the snow, and these are ideal for the more serious, and advanced group of skiers. If your group has some serious skiers in the pack, then make sure you take a longer look when choosing the best ski resort to ensure everyone's needs are met. There would be many other things to consider to such as quality of accommodation, the availability of detailed ski maps so everyone can plan their days and navigate the slopes, and also resort availability. Hotels do book up well in advance, especially during the peak holiday weeks, so make sure you plan ahead with enough time to still give you choice when it comes to deciding where to stay.
Decide when you are going
If the destination has been pre-planned, then you probably know when you are going on your holiday. But if you haven't, take the time to ensure you are going at the right time of the year for the optimum skiing conditions. Sometimes it might be out of your hands if you have schoolteachers or sportsmen in your group, so do factor that into the equation. You'll then have to plan it around school holidays, which can be a pain, but totally do-able, you'll just need to think outside the box a bit. But how do you know when is the best time to go skiing is if you have not been before?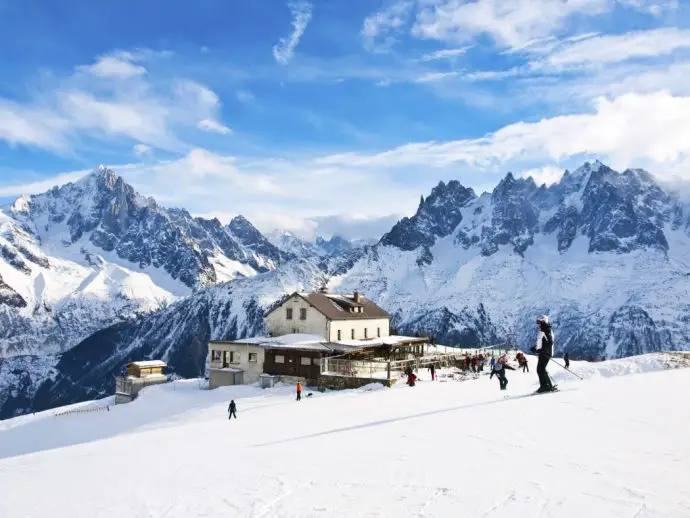 Before Christmas in December is often a good time to travel. A lot of resorts will offer deals and discounts as people look to save up their money before the festive period. But there is a reason a lot of people don't go at this time, and it is not just because of the time of year. There is also a factor that the snow is never as good as this time of year because winter is only just starting. If you are looking to go at this time and you have studied availability and ski maps, make sure you have a look at the resorts that focus heavily on providing a great experience on the snow. Yet don't worry too much. If snowfall has been poor, many resorts have snow canons placed along the slopes so that even in the warmest of conditions you can enjoy swooshing down white powdery slopes.
Snowfall is more reliable towards the end of January through to March, particularly in Europe and the US which is where most UK holidaymakers like to ski. Just avoid February half term if you can as prices can sky rocket to ridiculous heights.
Booking Accommodation
Remember you are in charge, so this is probably your most important job. Why? Well, you can't go away on holiday if you have nowhere to stay, and it's always good if the place is a little bit luxurious – it is a treat after all. On some trips you can wing it a bit, and source accommodation when you arrive, but this just doesn't work when skiing is involved as everything needs to be pre-booked and you don't want to risk being left out in the cold. If you've got a big group, availability around the time you are wanting to go will be a big thing. Some resorts cater especially for larger groups so do consider these in your planning, otherwise just make sure you book your rooms well in advance. Also look carefully at the resort booking policy, just in case someone drops out and you find yourself needing to cancel a room. You need to think of space for all your belongings as well as number of people going, so do be meticulous when researching the hotels that best suit your requirements.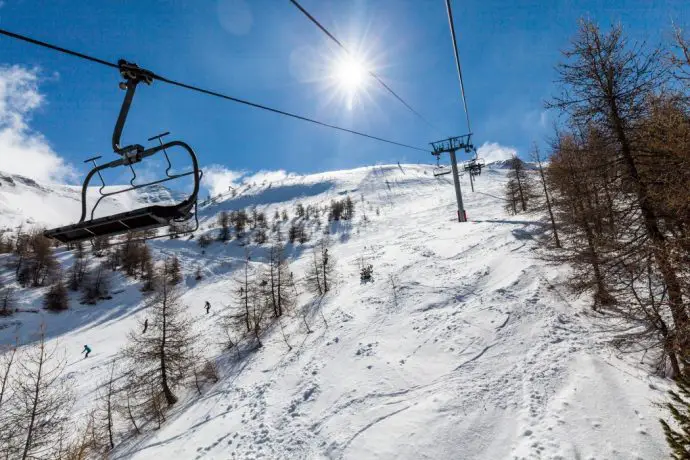 Chalets are perhaps the most popular types of skiing accommodation, often with picture-postcard scenery all around. You'll feel properly immersed in the mountain environment,  and it'll be the traditional winter holiday you always dreamed of. Yet not everyone wants quaint old wooden chalets, some people prefer the more modern resorts, and in recent years the construction of these has boomed, particularly in Europe. So whatever floats your boat, you'll be sure to find something that suits your holiday tastes.