There's nothing more thrilling than having the opportunity to explore independently to your heart's content. With so many new places to discover, travelling has become a favorite for many, regardless of whether you're a simple tourist or a devoted traveller. Despite the volume of people who enjoy it, and the different manners and modes of getting around, travelling is a unique experience for everyone.
There are endless ways of getting around the world and seeking that special, one-of-a-kind adventure. Be it on land, sea, or up in the air, travellers can go anywhere on earth as long as there is some sort of transportation around to do it. Travel by land is, of course, the most common, as it's both affordable and accessible. This is a great option for slow travellers who have the time to really absorb the destinations they visit. And one of the best ways to do this is by campervan!
How To Choose The Best Campervan
Travellers have more freedom these days when it comes to land travel. But considering not everyone possesses a vehicle that can handle a long road trip, campervan rental is the best alternative option. However, given how many campervan rentals are there worldwide, choosing the right one might be challenging. Fortunately, here's a guide for first-time travellers who are still confused about what they must look for:
Select The Right Size
Travellers would much rather take campervans out on a road trip than the typical SUV, especially if the route is lengthy. Because, compared to an SUV, campervans are much roomier inside, which is why so many owners and drivers consider them to be a 'tiny house.' Be that as it may, first-timers must be aware that not all campervans are of a similar size. Therefore, checking on the vehicle personally is wise instead of relying on photos when buying or renting.
To ensure customers depart happy, many campervan rental companies offer a long list of size options to accommodate a range of different needs. To determine which size you should go with, you will need to consider how many people are coming with you and who they are. After all, you can't plan a road trip without knowing who is travelling with you.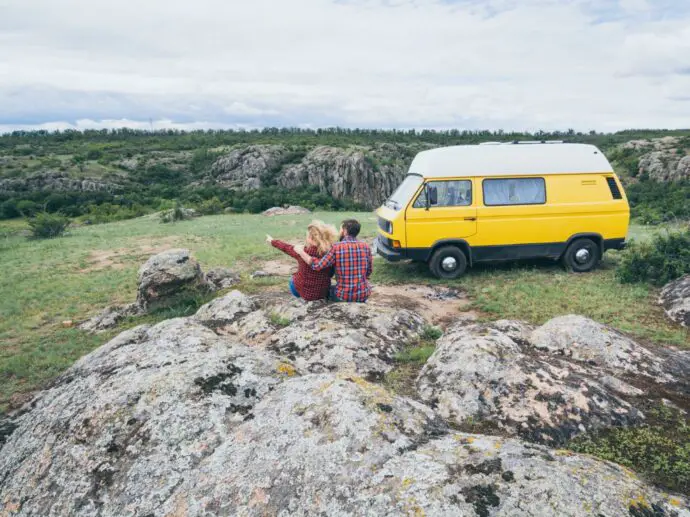 For those journeying with their partners, check that the bed is at least queen-sized. Having kids or pets could be challenging, especially if you have more than one. Ensure that the seats are suitable for children younger than teenagers and that they all have an airbag hidden inside. Moreover, check if the space inside has enough leg room since kids and pets are both active, especially now that they're stuck in an enclosed space.
Determine Its Amenities
A campervan isn't called a 'little house' if all it offers is a spacious room for its passengers to stretch their legs. To make the most out of your experience, plan a journey that lasts more than just a few days. Some travellers have a specific road trip destination in mind, while others believe that 'the journey is more rewarding than the goal'. Naturally, the trip will only be gratifying if everyone in the campervan is comfortable.
Aside from suitable bedding and sufficient leg room, most campervans have built-in kitchenettes that offer basic cooking gear, including a stove that is often powered by propane. For those who still have money to spare, some campervans also have a dishwasher right beside the kitchenette. It's like having all the mod-cons of home, just on a smaller scale.
Check For Extras
Road tolls are typically one of a traveller's worst enemies, especially while you're figuring out where (and how) to pay them. Because as satisfying as it is to leave them unpaid, they eventually become massive fines. Ask the rental company if they have anything that can cover road tolls. Some do include road toll tokens so they can pay automatically as you drive through a toll point.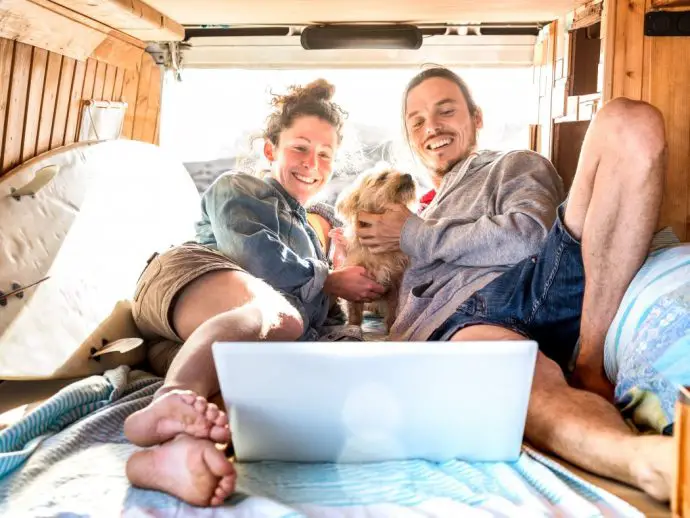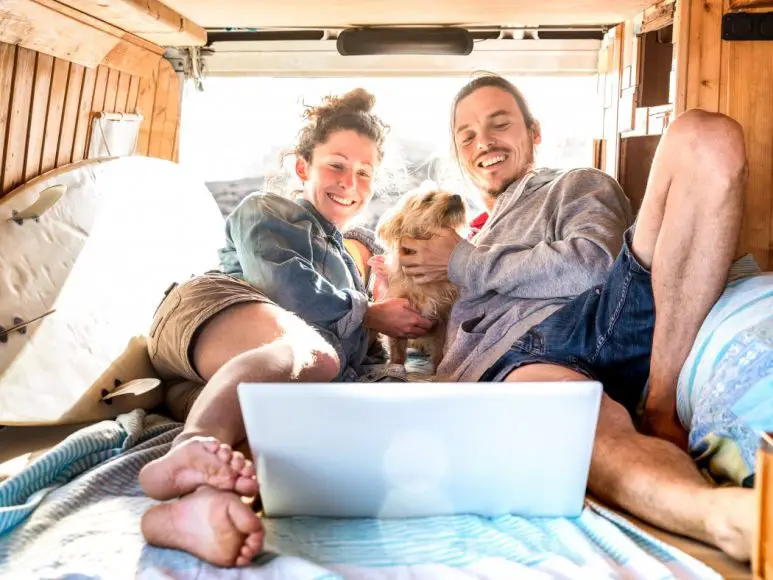 Another issue travellers will encounter on the road is breakdowns since road trips take a lot out of a vehicle, even more so if the driver disregards its limits. Your campervan breaking down in the middle of nowhere is a traveller's worst nightmare. Most rentals offer roadside assistance, but you should read the conditions carefully before signing, so you know exactly what you're getting. 
Those interested in renting a campervan but haven't gone ahead yet are most likely confused about how rent is calculated. Some rentals depend on mileage to determine how much you'll pay per mile. However, most offer unlimited kilometers. Depending on how long you're planning to stay on the road, there's no doubt that this aspect is worth looking into.
Consider Your Budget
Besides transportation and who's accompanying you on the road, budgeting also plays a valuable role in making your road trip successful. With everything mentioned above included in your purchase, renting a campervan involves careful thought since it's most likely costly.
Yet considering you'll be on the road for a while, you should start calculating how much you'll need to allocate for everything, from campervan fees and campground charges to fuel and food. This way, you can determine whether or not renting a campervan is worth it for your and your travel companions.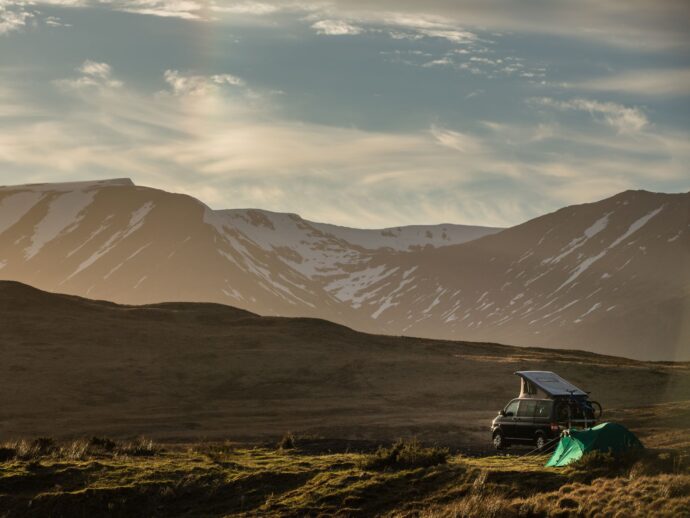 Takeaway
It's impossible to plan a road trip without obtaining a vehicle. Although traditional cars are enough for casual travellers, those who want to immerse themselves in their trip and spend longer on the road usually prefer campervans. Understanding the ins and outs or campervan rental might seem overwhelming for first-timers, but hopefully this guide has given you some food for thought.