Is there a more idyllic place on earth than the Bahamas? If there is, we're not sure where they could be. This corner of the world is majestic, offering natural beauty, a beautiful pace of life, and plenty of standout experiences. Whether it's your first or fiftieth time, you're more or less guaranteed to have a great time when you take a trip to the Bahamas! 
While you're more than welcome to do nothing other than sit back and enjoy the world-class beaches, you'll also find that there are plenty of activities and excursions that can help to make your trip all the more memorable. In this blog, we're going to take a look at some of the best activities that the region has to offer.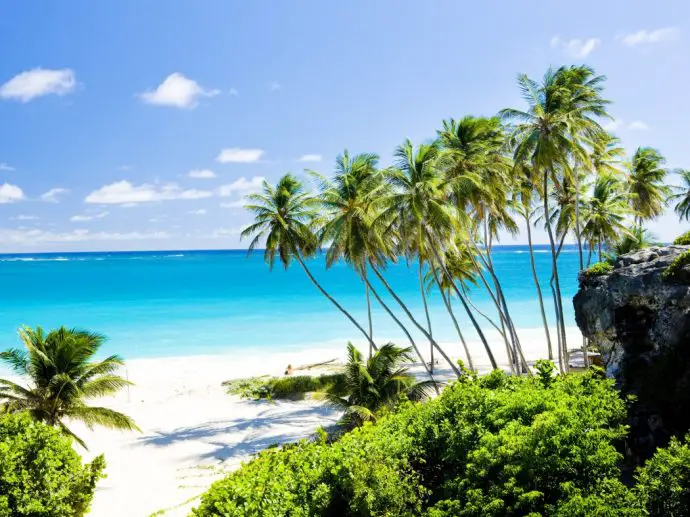 Kayaking the Exumas
If you're searching for an adventure that's part fun, part beauty, part challenge, then take a look at kayaking through the Exumas. What are they exactly? It's a 120 mile stretch of water that provides many tropical cays, coves, and reefs.
If you're out on a nice day (which is more or less always), then you'll simply be exploring one of the world's most beautiful landscapes as you gently paddle around. Is there anything better than that? There are some sections that are a little more adventurous and daring, too, so you can get your fill of fun if you're looking for something that requires a bit of kayaking experience.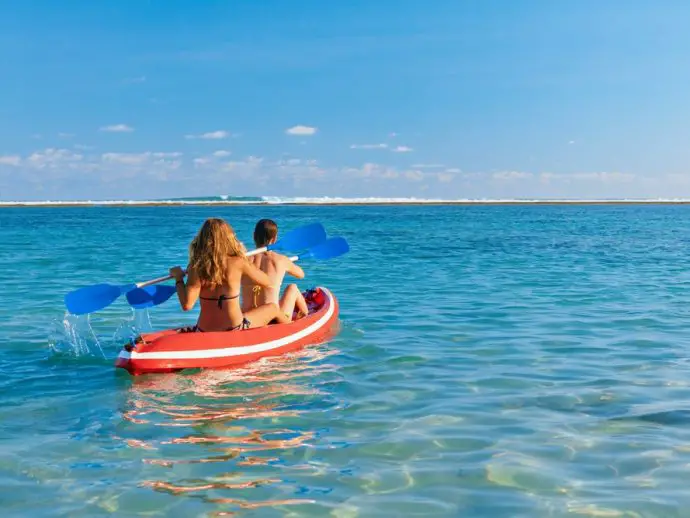 Luxury on the Water
The Bahamas offers visitors a chance to really sink into the good life. This is an opportunity to live life to the fullest, to really do things that make you happy to be alive and in the moment. And what better way to do that than to spend some time on the water, in a high-end boat, no less?
There are luxury catamarans with crew for charter in the Bahamas that will allow you to explore the crystal clear waters in style. There's every chance that this experience won't just be a highlight of the trip; it'll become a memory that you look back on for many years to come.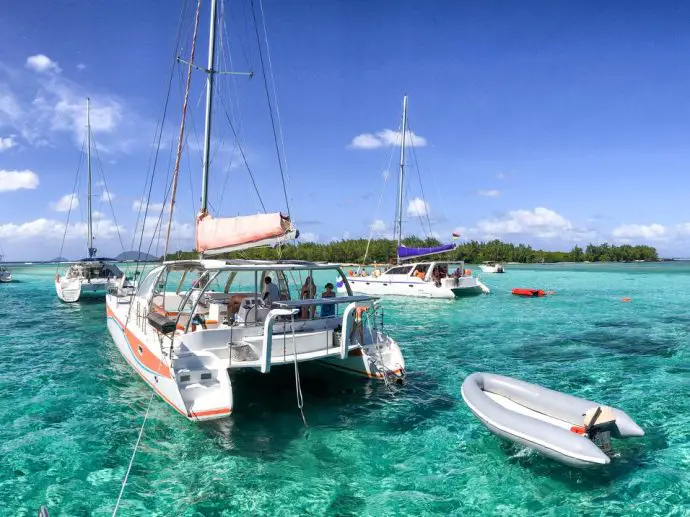 Under the Sea
Once you've had a taste of how good life can be on top of the water, why not look at diving below it and see what's going on down there? As you can imagine from an area that has so much natural beauty, the Bahamas is one of the best areas for diving.
The other Caribbean islands are great for underwater exploration too, but the Bahamas is seen by many as the jewel in the crown. Whether you're a newcomer or an expert, you'll find that there's much to enjoy about spending an afternoon exploring the corals and marine life. Once you're finished, head to a bar in Fresh Creek. You'll find plenty of other divers who have their own stories to tell.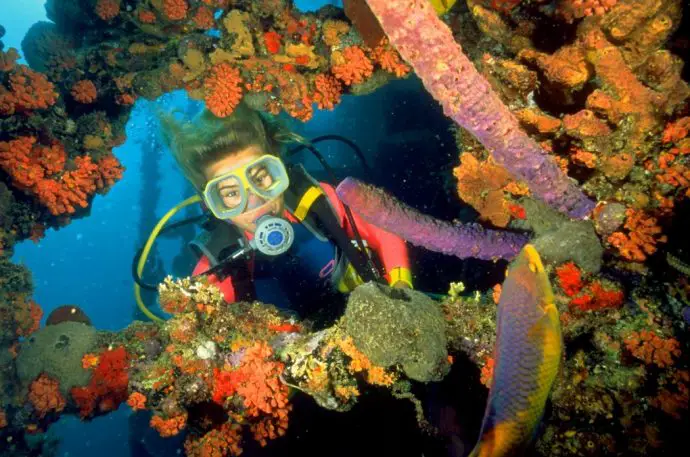 Swimming With Dolphins
You'll spend plenty of time in the water, but who says that you need to swim alone? Not us! The Bahamas is one of the world's best places to swim with dolphins, so why not look at booking yourself onto the experience?
While swimming with dolphins will be fun and memorable no matter where you do it, you can make it extra fun by having the experience on a private island. There's something pretty magical about spending some time on a tropical island when there are only a few other people there! 
Explore Lucayan
Another fun adventure awaits at Lucayan National Park, which is also called Grand Bahama Island. This always gets plenty of plaudits from visitors, and it's not hard to see why. There are mangrove, palm, and pine trees, which helps to create a decidedly exotic landscape.
And then there's Gold Rock Beach, which is so beautiful that it's featured in some big-hitting Hollywood movies, including the Pirates of the Caribbean. There are a couple of standout caves within the park, too, including Ben's Cave and Burial Mound Cave. This is all a roundabout way of saying that there's much to love about this park, which has something for everyone and more!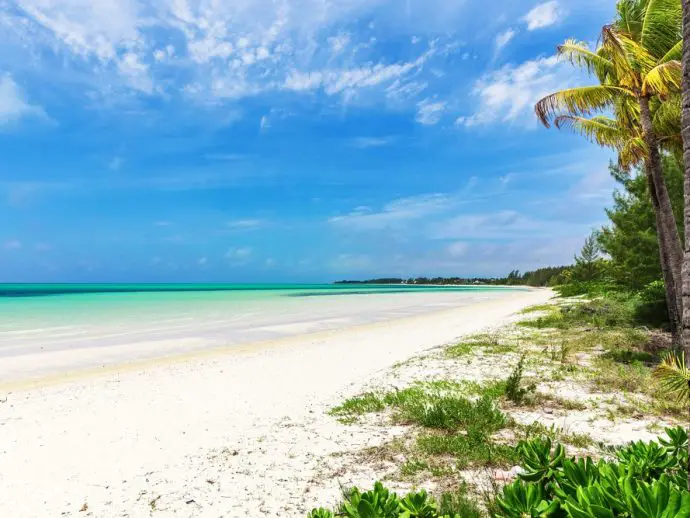 Clifton Heritage National Park
You might recognise some parts of Clifton Heritage National Park: this is where Steven Spielberg shot his famous movie, Jaws. But don't worry, you won't find any sharks around here. Instead, what you will find is plenty of beautiful beaches and some outstanding walks. It's a park that you'll most definitely want to dedicate a day towards. 
Hit the Water Park
There's a lot of natural playgrounds in the Bahamas. But there are also some man-made playgrounds, too, and they can be exceptionally fun. One of the best is Paradise Island. There, you'll find a whole host of fun rides. It's a great place to take the kids, but don't worry – there's plenty for adults to love too.
As well as rides, this is a good opportunity to see some of the region's fish – in all, there are some 20,000 fish and other sea creatures at the park.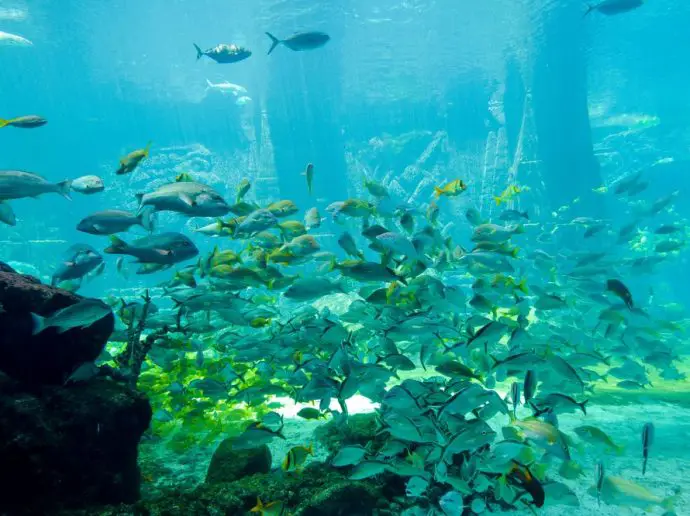 Eat at Smith's Point
Looking to try some of the best food in the Bahamas in a casual environment? Then be sure to check out Fish Fry at Smith's Point. Locals and tourists come here not only because of the quality of the food, which is delicious, but for the view and ambience. You'll be eating great food while looking out over the sea. Perfect! 
Take it All In
Finally, be sure to simply take it all in. There's nowhere on earth like the Bahamas. And while you'll want to explore the whole region, it's also important to simply sit back and admire the view. You might just realise that life can, in fact, be pretty special and pleasant after all. 
As we've seen, there's no shortage of grand experiences and things to do when you visit the Bahamas. You might not have time to try everything on a single trip to the island. But that just gives you the perfect excuse to come back to visit at another time. And take our word for it: you'll most definitely want to return!