We all have different ideas about a romantic getaway. While some couples would prefer to relax by the beach in tropical and sunny destinations, others prefer to visit places that offer exciting adventures and thrilling experiences. If you are the latter, you should consider going on romantic adventure trips to destinations that provide the perfect combination of adrenaline and excitement.
But where should you go? Read on to discover a list of the best adventurous, romantic luxury trips for couples to take.
Canada 
From spotting marine life off the Iceberg Alley to exploring the Rocky Mountains in a campervan, Canada has it all for you. There's no destination better equipped for adventure than the Rockies when it comes to fun-filled romantic holidays in Canada. It's the stuff of legends – crystal clear lakes surrounded by soaring limestone peaks. What could be more astounding than this? 
For many, the best way to explore this part of the country is to hire a luxury campervan. These are modern-designed vehicles fitted with trendy facilities, making your adventures in the Rockies a little extra special. As you navigate through the valleys and over the passes, you can spend the night in some of the most beautiful campsites, some of which are in the idyllic spots of Jasper, Yoho, and Banff National Parks.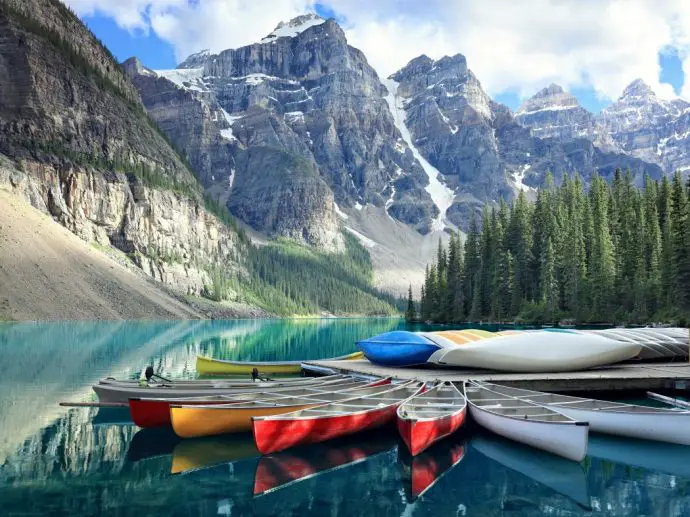 Another exciting activity in Canada for couples who love adventures is exploring the Iceberg Alley in Newfoundland. Between April and August each year, these incredible floating ice islands can be spotted from several locations on the east and north coasts, particularly on days that boast clear skies with lots of sun. The best way to experience this is to book an excursion with itineraries that include marine life spotting and iceberg viewing. Your journey will take you along the ocean as well as inland, around the inlets and bays that are home to the largest concentration of humpback whales, as well as other interesting marine life. 
The Galapagos 
Anyone who has been to the Galapagos Islands will surely agree that it's one of the most incredible places on Earth. It's where you can witness wildlife up close and in its natural habitat. Yet remember that you cannot explore the islands without a guide, so you should consider taking a wildlife tour. During your excursion, you'll visit far-flung islands, some of which have never been inhabited by humans. 
Teeming with wildlife, your Galapagos Island tour will take you off to discover interesting wildlife, from supine sea lions to salt-spraying marine iguanas and giant tortoises – click here to find out more. As you explore the islands, you'll find land with untamed nature, offering unimaginable and incredible wildlife encounters.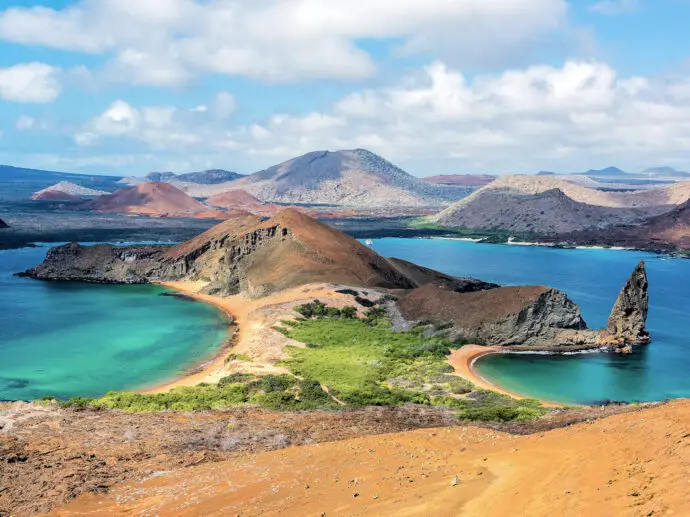 If you're thinking of exploring the Galapagos on an expedition cruise, your daily routine will be filled with adventurous activities. You'll travel ashore on an inflatable speed boat as you enter the Galapagos National Park. Once you've landed on the islands, you'll walk along the trails and discover various species that you've never laid eyes on before. Keep your eyes peeled for the comical blue footed boobies and the cheeky Darwin finches as you stroll along the deserted beaches. You can also cruise around the coves and bays to observe marine life and different bird species, and you may even spot whales as you travel between the islands. 
India
When going on a romantic holiday to India, most people immediately think of the iconic Taj Mahal, the "symbol of love". But India is a vast country with diverse cultures and traditions from north to south. Adventurous couples should head to Goa, a popular tourist destination on the shores of the Arabian Sea famous for its beautiful beaches and adventure sports.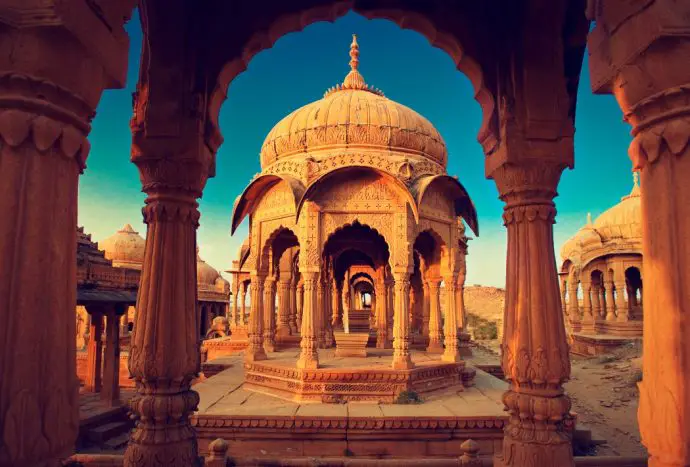 Goa may be India's smallest state, but it has plenty to offer for intrepid explorers on romantic holidays. Travel around Goa on a scooter to check out the stunning beaches, historic forts, old churches, and water parks. As a former Portuguese colony, Goa is home to some UNESCO World Heritage Sites, with colonial buildings constructed around the 16th and 17th centuries. To make the most of your romantic escape, stay in luxury accommodation like the Leela, an award-winning 5-star beach hotel surrounded by well-manicured gardens and blue lagoons. It's the sort of place where you end up extending your stay, or even considering relocating to as a digital nomad!
Scotland 
Scotland is one of the world's most romantic destinations, thanks to its stunning landscapes, especially in the Highlands. A haven for nature lovers who crave adventures, the Scottish Highlands would be an ideal destination for an adventure-filled romantic holiday.
There's no better way to immerse yourself in the Highlands' stunning scenery than driving a motorhome around the remote mountain and coastal roads. As you move from one campsite to another, you'll come across towering peaks, incredible seascapes, and vast moorland landscapes that seem to stretch on forever. Travelling around Scotland in one of the many luxury motorhomes available in the area is an excellent way to uncover hidden gems and explore various locations in just a small amount of time. It often works out cheaper than staying in hotels too!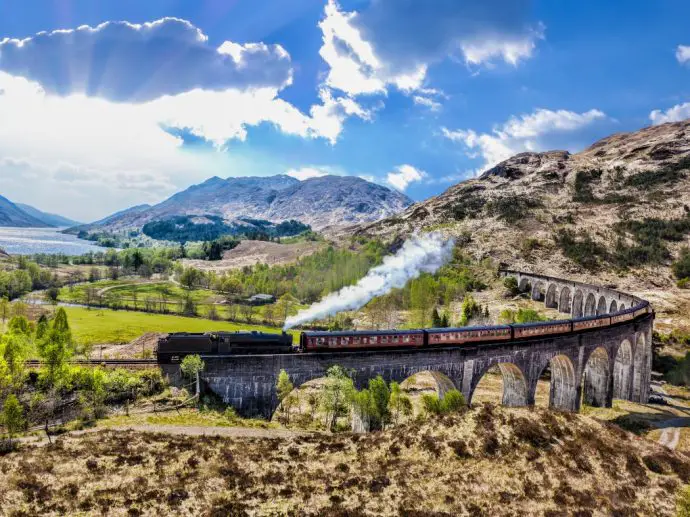 If you want to experience more thrilling activities, you can choose experiences like paragliding, rafting, and climbing. You'll find many companies in Scotland that specialise in outdoor activities within the Highlands. After a day spent driving around and trying out new adventurous activities, the best way to enjoy the evening is to relax and get pampered at one of the most luxurious spas in Scotland, such as the Gleneagles ESPA. Set in an 850-acre estate, it offers a wide range of wellness treatments and traditional massage therapies. 
Iceland
Known as the land of ice and fire, Iceland is the perfect destination for couples seeking luxury adventures. Here, you can spend your time hiking on the glaciers and exploring natural geothermal wonders. The country also offers heaps of unique and exciting romantic activities, such as marvelling at the Northern Lights and taking a dip in The Blue Lagoon.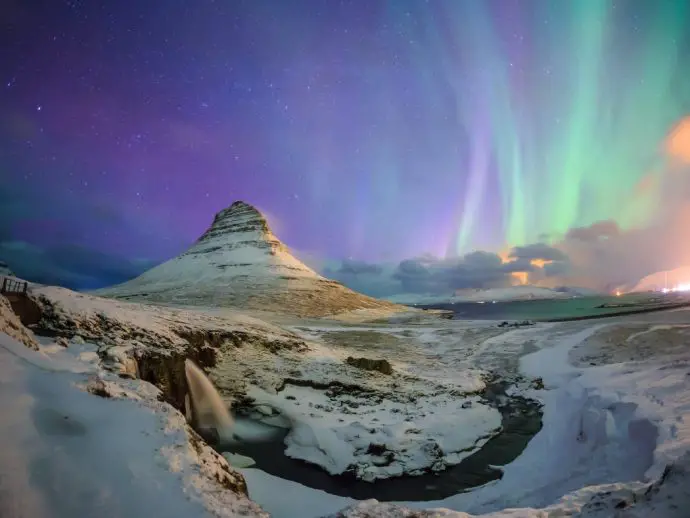 Famous for its rugged and natural landscapes, Iceland is best explored on a road trip. Rent a car and conquer the famous Golden Circle route to explore famous sights like the Thingvellir National Park, Gullfoss Waterfall, and Geyser Geothermal Area. Then make your way to the western part of the island and marvel at the breathtaking views of the Snaefellsnes Peninsula. From late August to May, don't miss the opportunity to see the stunning Arora Borealis, a natural light display with dynamic patterns of brilliant green celestial lights. Add a touch of class to your Iceland holiday by staying at a high-end hotel right next to the Blue Lagoon at the end of your trip. With rooftop viewing decks for the winter Northern Light shows, and the deliciously warm pools just next door, a night or two here is a fitting end to your Iceland adventures.