Everyone has heard of Sydney. The gleaming white sails of the Opera House, the iconic Harbour Bridge, and of course the fabulous beaches stretching along the coastline. Yet Australia's most famous destination is so much more than that.
Founded in 1788 as the first ever British Colony in Australia, Sydney's adventurous spirit has lingered, and perhaps unsurprisingly it remains a hot spot for thrill seekers today. For those searching for a bit of adrenaline during their city break, Sydney is an adventure playground for the daring!
Most travellers to Australia will be starting or ending their visit with a few days in this iconic city, and with plenty of options to find a hotel in Sydney it makes sense to stay for a few days for a bit of sun, culture and adventure.
Top Sydney Adventure Activities
Harbour Bridge Climb
The best views of Sydney are from up above, and there is no better way to see this than by climbing the Harbour Bridge. Looming at an impressive 440 feet, Sydney Harbour Bridge was built in 1932 and is still the largest steel arch bridge in the world. It connects the north and south shores of the harbour, and whilst pedestrians can walk along it, and motorists can drive across it, the ultimate experience is to climb it! Adventurers can choose from the standard 3.5 hour climb, a 1.5 hour 'sample' climb, or a 2 hour 'express climb' if you're feeling energetic. To make the most of your time on the bridge, you can opt for an ascent at dawn, twilight or during the evening, for the sunrises, sunsets and twinkling city lights.
There is also a museum at the southeast pier charting the history of the bridge construction.
Black Opps Military Style Helicopter Flight
Go on, admit it, flying James Bond style in a helicopter straight out of Black Hawk Down or Mission Impossible would be kinda cool! And that's precisely what you can do right here in Sydney. These helicopters are used by Special Forces all over the world, and flying over the skyline of Sydney with the doors off has to be one of the ultimate Sydney adventure activities in the city. Definitely one of the best things to do in Sydney. And I love that you're given helmet mounted GoPros to record the entire experience, to show off to your friends back home, or perhaps for your future MI6 application CV!
It gives you a great birds eye view of the beaches too!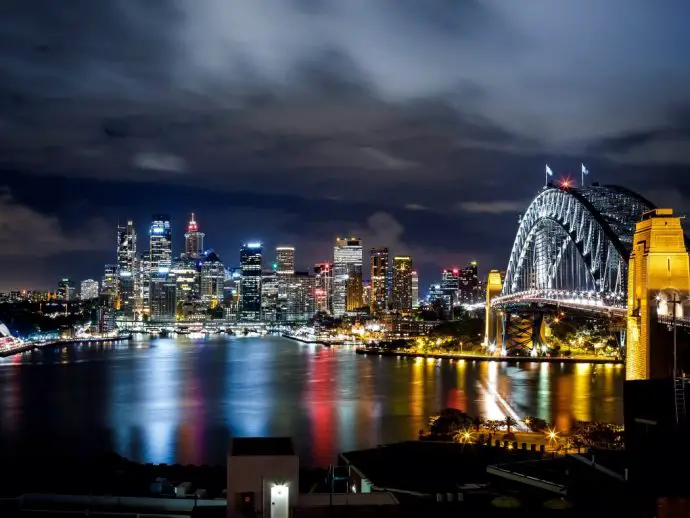 Jet Boating in Sydney Harbour
For a water based Sydney adventure you should try jet boating in the harbour. Powering around the world's most beautiful harbour with the wind in your hair and the spray in your face is an experience to remember! The boat pilots execute amazing spins, sideways slides, and fish tails, as well as riding the waves against a stunning backdrop of the Opera House, Harbour Bridge, Goat Island and Fort Denison amongst others.
Tree Top Adventure Park
For all wannabe monkeys young and old, Sydney is the perfect place to challenge yourself to take to the trees. The treetop adventure safari in Western Sydney is an immersive canopy experience on an elevated trail through the forests, with fabulous views of the city skyline and the majestic Blue Mountains in the distance. There are wooden bridges, zip lines and the longest flying fox on mainland Australia. Climb amongst eucalyptus trees and keep an eye out for kookaburras and eagles too!
Shark Diving
Shark diving isn't something we agree with. Antagonising the poor creatures just to keep Instagram happy. Yet whilst our last Sydney adventure activity involves diving with sharks, it's all done in a safe and controlled environment at Manly Aquarium. No scuba diving experience is required so it's a great activity for everyone! After a briefing you'll enter the tank with your instructor and swim amongst Grey Nurse Sharks and Wobbegong Sharks as well as stingrays, turtles and hundreds of other fish. Your travelling companions can watch and take photos from the other side of the aquarium glass, don't forget to wave!
So there you have it. Enough Sydney adventure activities to keep even the most restless traveller happy. Cities aren't just about museums, theatres and restaurants, and exploring them in a different and rather unique way will give you memories for life. You won't remember what you ate for dinner, what you saw in an exhibition display case or what the show actresses were wearing. But you will remember the thrill of standing on top of the Harbour Bridge, the buzz of flying over the bay and the fun swinging through the trees on your Sydney city adventure.