This post contains affiliate links which means I may make a small commission at absolutely no extra cost to you. Thanks for reading. You can read our full disclosure policy here.
---
To celebrate SEVEN years of blogging, we're having our biggest gift giveaway yet! Things have been tough for us all this year so to spread a little sunshine, say thanks for sticking with us, and to send a bit of love to some of our favourite small brands, we're giving you the chance to get your hands on some little travel-themed treats! All of which we've tried and tested ourselves of course.
There are FOUR giveaways each with their own bundle of goodies which will be going live every week over the next month, so bookmark this page and check back to enter the ones that you'd love to win.
There will be one winner per bundle, and that winner will win all items in that bundle.
Winners are drawn at random by the Rafflecopter widgets below. Winners will be announced on or shortly after the giveaway end dates.
Shipping is worldwide, so you are welcome to enter wherever you're based!
Good luck!
[separator type="thin"]
GIVEAWAY 1: Maps & Coordinates Themed Travel Bundle
Because you can never have too much stuff with maps or coordinates on! This bundle features some of our favourite map-related gear, all of which we use ourselves.
PRIZES
£50 Life Less Ordinary Voucher
We love these unique coordinate bracelets and necklaces from travel enthusiast couple Joe and Amy at Life Less Ordinary. Made from ethically sustainable tagua seeds and personalised with your special co-ordinates, these make great travel memories and gifts for loved ones. There are other amazing personalised pieces in the collection to choose from too, including cufflinks, earrings, anklets and bags. Go on, take your pick! Read our personal review of the bracelets here.
Huge thanks to Amy and Joe at Life Less Ordinary for providing the voucher for this giveaway!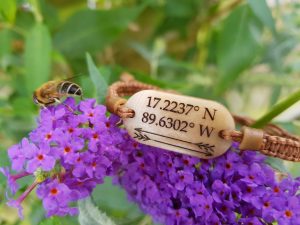 World Map Laundry Bag
We take a couple of these EVERYWHERE we go, they're great for keeping your dirty laundry separate from your clean clothes, and also double up as bags if you need a bit of extra space. If you like the range, the suppliers also make bags of differing sizes, for e.g. shoes, undies etc. We have the whole set and highly recommend them for easy stuffing when packing that suitcase! If you can't wait, or don't win, you can buy them here.
Map Glasses Case
You really never can have too many map-related items, which is why we love this map glasses case! It's sturdy which is good news for travellers, or just use it at home and be reminded of your adventures on a daily basis.
Foldable Travel Map Water Bottle
Single use plastic water bottles are a thing of the past, which is why you should always take a reusable bottle with you on your holidays or camping trips. This 480ml foldable bottle is ideal for packing down when it's not in use, and even has a cool map icon on it!
Giveaway begins: Friday 30th October
Giveaway ends: Midnight Friday 6th November
Giveaway 1: Map Themed Travel Bundle

[separator type="thin"]
GIVEAWAY 2: Travel Memories Bundle
If you've been reading our blog for a while you'll know that we love collecting memories of all the incredible places we visit, and with these prizes you can do the same!
PRIZES
£75 El Camino Bracelets Voucher
We've been adding to our substantial collection of El Camino bracelets and necklaces for several years now, and love being able to carry our personal travel memories around with us everywhere we go. It's like having a charm bracelet, but better! The collectable beads are called 'steps', each one engraved with a country or destination relevant to you. Even better, steps can be customised, so if you want something a bit off the wall or have been to a really off the beaten track location, then that's not a problem! We love the step separators too, which range from hand made coconut wood spacers and adventure steps, to colourful glass ocean and region steps. Read our personal review of the bracelets here.
Huge thanks to Candace and the wonderful team at El Camino for providing the voucher for this giveaway!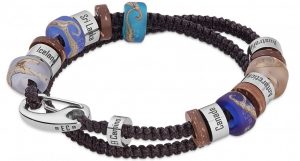 Jana Reinhardt Silver Whale Necklace worth £95
Jana Reinhardt is a master goldsmith who creates handmade jewellery collections inspired by the natural world and her travels around the globe. She has created ranges featuring the amazing wildlife of Africa, the Amazon and the Arctic. Passionate about animal welfare and conservation, she regularly designs pieces inspired by endangered species such as the orangutan and this gorgeous sterling silver blue whale pendant.
Massive thanks to Jana and the team for providing this stunning necklace for the giveaway!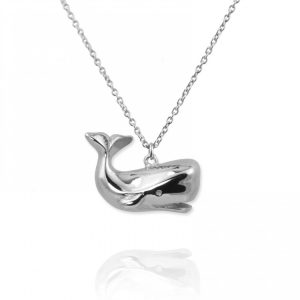 Scratch Off World Map
These are great fun to use as a way of charting your adventures, being able to scratch off a destination each time you visit a new country. These Scratch Maps also make brilliant gifts for the travel lover in your life too!
£20 Bob Books Voucher
There are lots of online photo book companies out there, and we've tried several, but Bob Books really stands out in terms of quality, and has been our go-to supplier for years. We've written all about how to use the platform here, and highly recommend checking them out if you want to put together a travel photo album (or even a wedding book, which is what we did when we got married all those years ago!).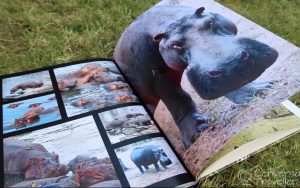 Map Umbrella
This eye-catching world map umbrella goes everywhere with us, both here at home in the UK (where it rains a lot!) and on our travels (where it also rains a lot, but is usually too hot to wear a waterproof). It's certainly an umbrella that invites nice comments from passers-by, and it a great way to remind yourselves of the good travel times when you're just out and about doing your weekly shop!
Giveaway begins: Friday 6th November
Giveaway ends: Midnight Friday 13th November
Giveaway 2: Travel Memories Bundle

[separator type="thin"]
GIVEAWAY 3: Adventure Travel Bundle
PRIZES
£100 Gifting Owl Voucher
Gifting Owl is a global experience gift-giving platform, with incredible fun activities and adventures in 900 different destinations (across 115 countries) to choose from, ranging from hot air balloon rides and sky diving to cooking classes and sightseeing tours. Gift vouchers are sent via email, SMS or social media, and if you don't want to use it yourself, it will make a really unique gift for the travel lover in your life.
Massive thanks to the lovely folks at Gifting Owl for providing the voucher for this giveaway!
Cabin Zero Shoulder Bag
This 3L Cabin Zero shoulder bag is the perfect travelling companion for exploring the city or taking on a plane, and is aptly named the 'Sidekick'. It has multiple pockets for storing all your essentials, including a hidden RFID blocking pocket for valuables. The shoulder strap is adjustable, and it weights just 180g. We've chosen it in a lovely Aruba Blue colour.
Buff
Everybody needs a buff. It's such a versatile bit of kit, and can be worn in a number of ways to suit whatever activity you're doing. We personally love wearing them 'pirate style', but they work great as bandanas or wristbands too.
Spork
We have multiple sporks tucked away in different places – some in the car, a few in the kitchen…and I even carry one around in my handbag, because you just never know when it might come in useful. They're a great multi-tool, combining a spoon, knife and fork into one, and being so lightweight they're perfect for taking on your travels or even a camping holiday.
Giveaway begins: Friday 13th November
Giveaway ends: Midnight Friday 20th November
Giveaway 3: Adventure Travel Bundle

[separator type="thin"]
GIVEAWAY 4: Packing Essentials Bundle
There are some things we just can't do without when we travel, and here are some of our tried and tested favourites:
PRIZES
Ultimate Travel Dress or 5 Way Cardigan from Kameleon Rose
The Kameleon Rose clothing is pure genius, with a few select items creating an incredibly diverse capsule wardrobe for when you want to pack light without compromising on style. Designed by travellers for travellers, the material is quick drying and packs up small so is great for trips of all types and lengths. For your prize, choose either the Ultimate Travel Dress, which offers 20 outfits in one and doesn't crease so you don't need to bother with an iron; or the 5 Way Cardigan which is super comfy and perfect for dressing up or down as you please.
Thanks so much to the amazing Kameleon Rose team for providing the prize for this giveaway!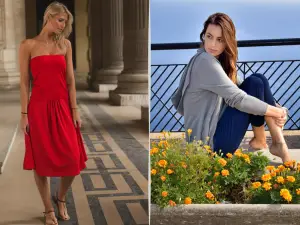 Set of Packing Cubes
A good set of packing cubes makes travelling less stressful when it comes to trying to cram everything into your suitcase or holdall. This prize is a pack of multiple sizes to fit everything from shirts and trousers to pants and socks!
Solid Shampoo
My latest obsession both whilst travelling and here at home is solid shampoo! And it's one of those things I wish I'd discovered earlier. Each bar lasts heaps of washes, and far longer than a standard bottle of shampoo, and even better, there's no plastic waste. There are all sorts of different shampoo bars out there for all types of hair, so you might want to experiment with a few to find the one that suits your hair best. I've written an extensive review of some of my favourite shampoo bars, and have chosen this Citrus Paradisi bar as it's a good all rounder to get you started. Smells divine too!
Silicone Travel Bottles
These squeezable bottles are amazing! The pliant silicone material means you can get every last drop of shower gel, conditioner or clothes washing liquid out without wasting anything. They're lightweight too, and come in a range of sizes all under 100ml, so are perfect for carry on luggage.
Giveaway begins: Friday 20th November
Giveaway ends: Midnight Friday 27th November
Giveaway 4: Packing Essentials Bundle

[separator type="thin"]
How to Enter the Giveaways
It couldn't be simpler. Just use the Gleam widgets above to enter, completing as many of the options as you like. If you have previously completed any of the actions (for example if you already follow us on Facebook, Twitter etc) then feel free to have an entry for them!
IMPORTANT: Make sure you use the Gleam widget below to validate your entries.
Terms and conditions
No purchase is necessary to enter or win. A purchase will not increase your chances of winning. There will be one winner for each giveaway. The giveaways are open to a worldwide audience. No returns. The prizes are not refundable or exchangeable for cash. The winner for each giveaway will be determined on or around the end date of that giveaway by a random drawing of eligible entries received. Your chances of winning are determined by the number of eligible entries. Winners must respond within a week of receiving the notification email, otherwise another winner will be chosen. The winner's name and email address will be passed to the giveaway sponsor where applicable in order to arrange delivery.
Some items may differ slightly in appearance from the images shown above.